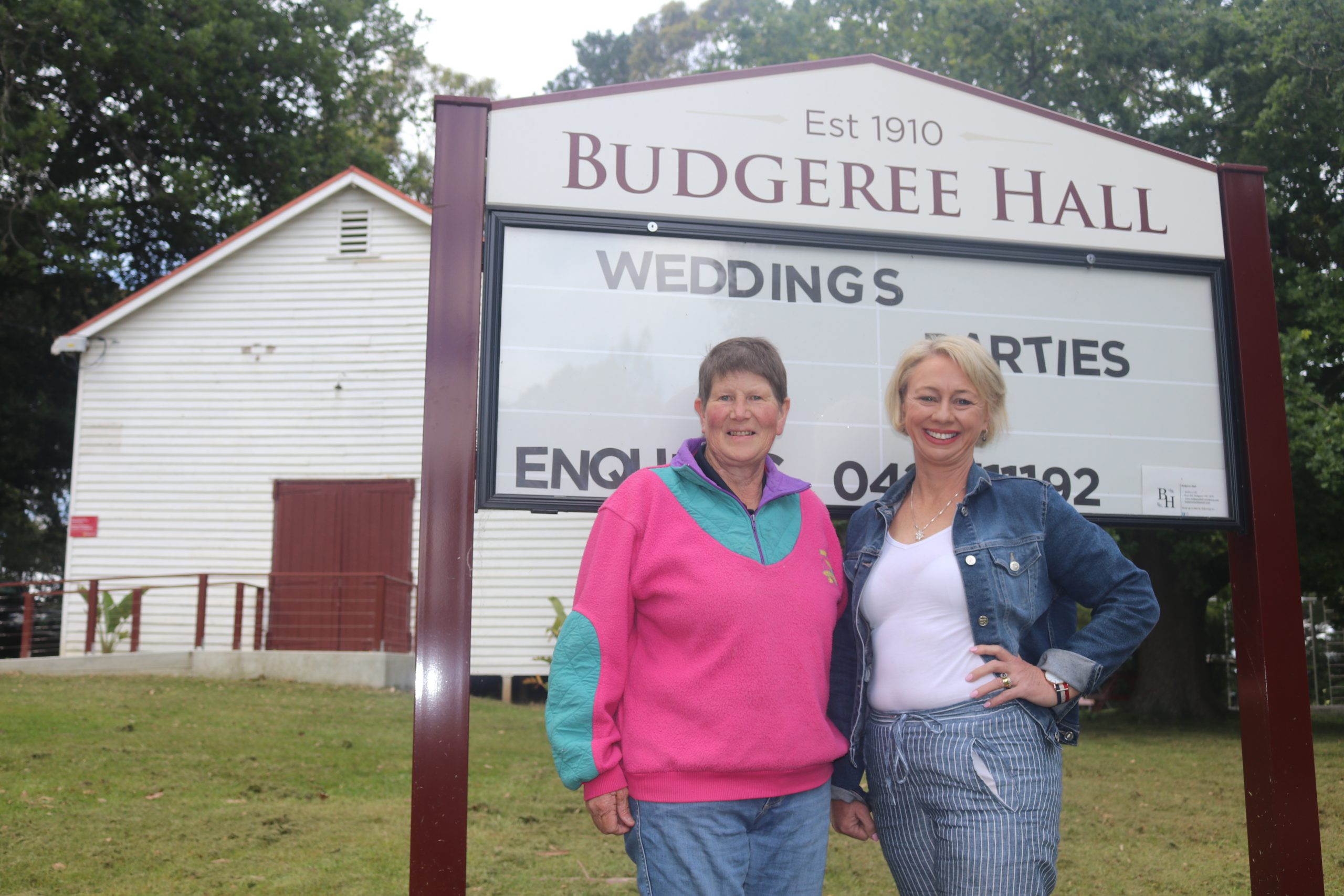 Michelle Slater
Budgeree locals are looking forward to celebrating weddings, parties and anything in their community hall which is getting a $110,000 facelift, thanks to the Latrobe Valley Authority.
Announced several weeks ago, the LVA grant will go towards a revamp of the 1910 original mechanics hall including a new kitchen, air conditioning, flooring, accessible toilets and an outdoor covered deck.
Sound engineers from live music venue The Bundy Hall will also lend their expertise to get the hall up to scratch acoustically for live gigs.
Budgeree Hall secretary Leanne Potter said she hoped the renovations would be finished by next autumn, but in the meantime, locals can look forward to the annual Budgeree Christmas tree party.
Ms Potter said the Christmas gathering has been continually running since it started at the school in 1887, making it the longest running yuletide celebration in the Latrobe City Council area.
This year's alcohol-free party will feature the Strzelecki Stringbusters, raffles, a barbeque, and a special appearance from Santa Claus.
"The Budgeree Christmas tree has been passed down from generations, we all grew up with it, and now we take our kids to it," Ms Potter said.
"It gives our community a sense of belonging and connection, and it is an important part of Budgeree and Boolarra."
Ms Potter said the LVA grant came on the back of a $20,000 Foundation of Rural and Regional Renewal grant as well as other departmental funding for a new rooftop solar installation.
She said the community had jumped on board with donations of a new kitchen stove and dishwasher.
Ms Potter said the hall was constantly booked for functions and has weddings pencilled in until 2020.
She said the new facilities meant users wouldn't have to freeze in winter and the new kitchen would meet modern food safety standards.
"We want this to be used all year around and celebrated as a vibrant place. We are excited the LVA has shared this vision as so many halls are being neglected," she said.
The Budgeree Christmas tree party will be held on Friday December 7 at the Budgeree Hall at 6pm.