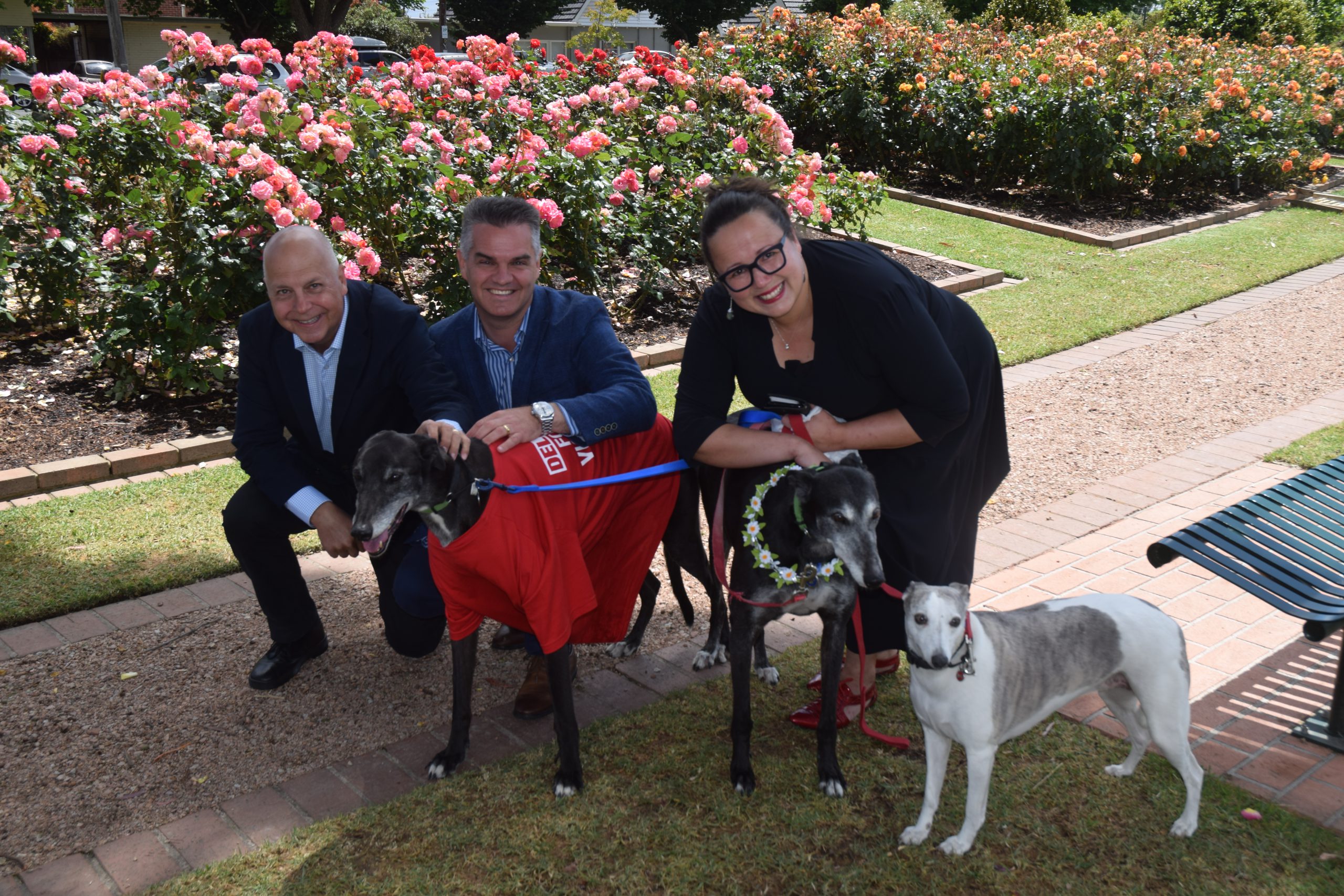 Bryce Eishold
MP Harriet Shing's adopted greyhounds made for the perfect props yesterday as Labor pledged $3 million for animal welfare grants and upgrades to not-for-profit community vet clinics across the region.

Dogs Reuben, Gillian and Betty joined Ms Shing, Treasurer Tim Pallas and Labor candidate Mark Richards in Morwell yesterday for a re-election promise to upgrade and expand existing community vet clinics to help animals in need of a home.
The upgrades are expected to help the likes of RSPCA clinics expand their services and operations with the aim to invest in dogs who require foster care.
"This is a way in which we can enhance the work done by people who place dogs into foster care and their forever homes," Ms Shing said.
Shelters and foster carers would receive $1 million in funding through animal welfare grants while $2 million would go towards the upgrade and expansion of community vet clinics in areas of greatest need in Gippsland.
A new greyhound adoption program, aimed at placing retired greyhounds in aged care facilities, would also receive $150,000 to extend the trial program which Labor said was providing enormous benefits across the state.
"We know that pet ownership has infinite health and social benefits and being able to reduce depression, heart disease, isolation and anxiety through ongoing contact with a companion animal is really vital," Ms Shing said.
Mr Pallas said the funding would continue the work the state government had done by reinforcing the important role dogs play in the community.
"[The] Labor government has put in place arrangements to ban cruel puppy farms. We've also put in place arrangements that give every renter the right to have a pet in their household," Mr Pallas said.