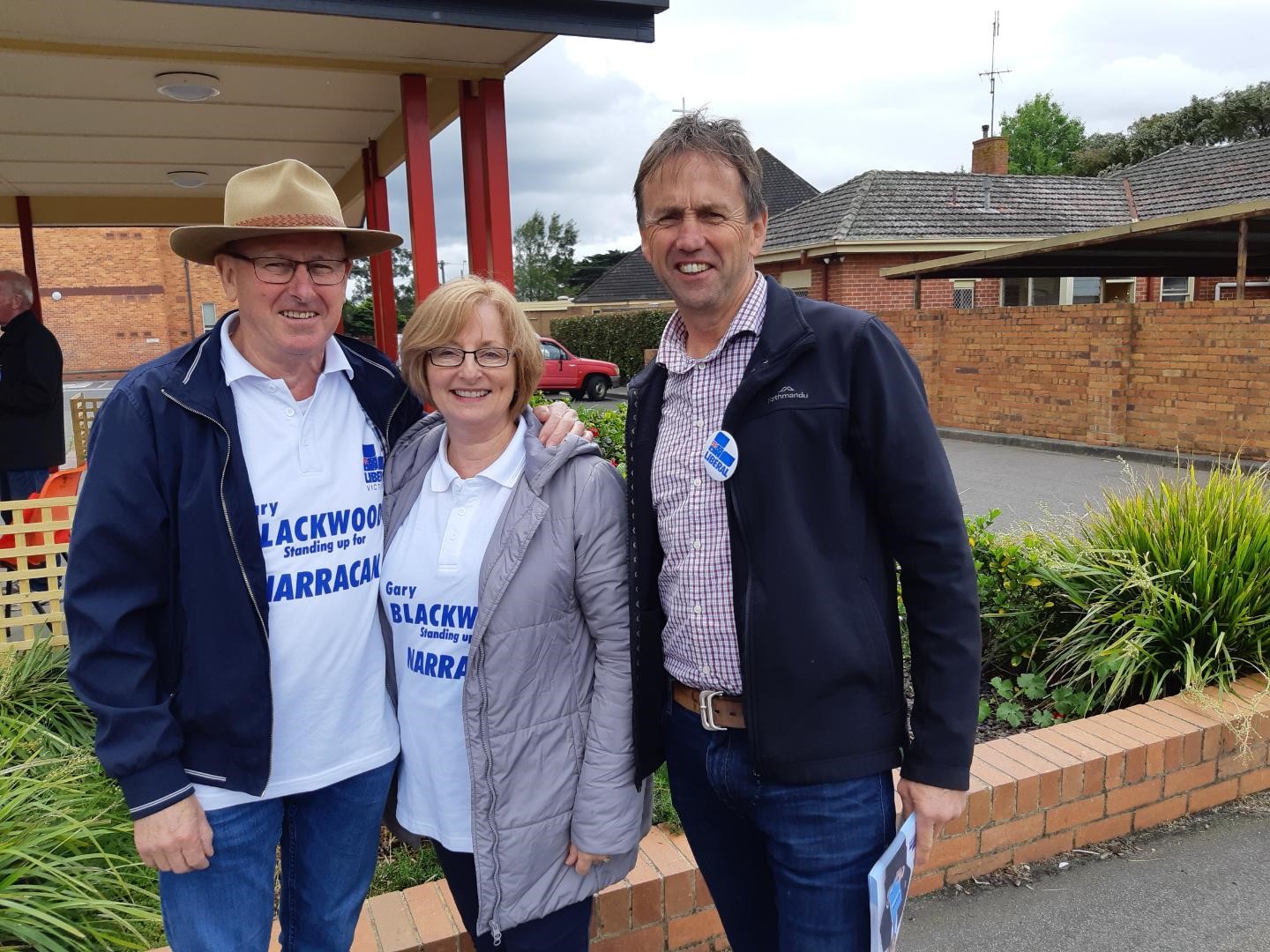 Heidi Kraak
Incumbent Liberal Gary Blackwood has re-taken the seat of Narracan despite a 3.6 per cent swing towards Labor.

Mr Blackwood has comfortably held the seat since 2006 when he won it from Labor candidate Christine Maxfield's husband Ian.
While Ms Maxfield's goal of making the seat marginal again was not entirely successful, with an 11.3 per cent margin required for that to happen, she said the swing was a "positive sign".
"I wanted a swing [and] we certainly got a swing," she said.
"I think the main contributing factors are that the Andrews Labor government has delivered on health, education and jobs.
"Electors can see what is actually being delivered – I believe they have made their assessment on that."
Mr Blackwood polled at 52.47 per cent for primary votes and Ms Maxfield came in at 35.31 per cent.
The Greens' candidate William Hornstra sat at 5.58 per cent while independents Carlo Ierfone and Guss Lambden came in at 3.77 and 2.87, respectively.

Ms Maxfield said she was "very disappointed" the VEC had not provided a pre-polling station at Moe, however, said she was "very heartened" by the support she had received from people at pre-poll stations, door knocking and at polling booths on election day. "The election is done and dusted. We have a Liberal member of Parliament, but it is a Liberal member of Parliament in a Labor government," she said.
"My role as an ALP member will be to continue to engage with community people to assist with any concerns they have.
"I would do that anyway, but certainly I feel quite strongly that that, particularly parts of Narracan, are not well looked after."

The Express attempted to contact Gary Blackwood, however, was unable to reach him by the time of publication.