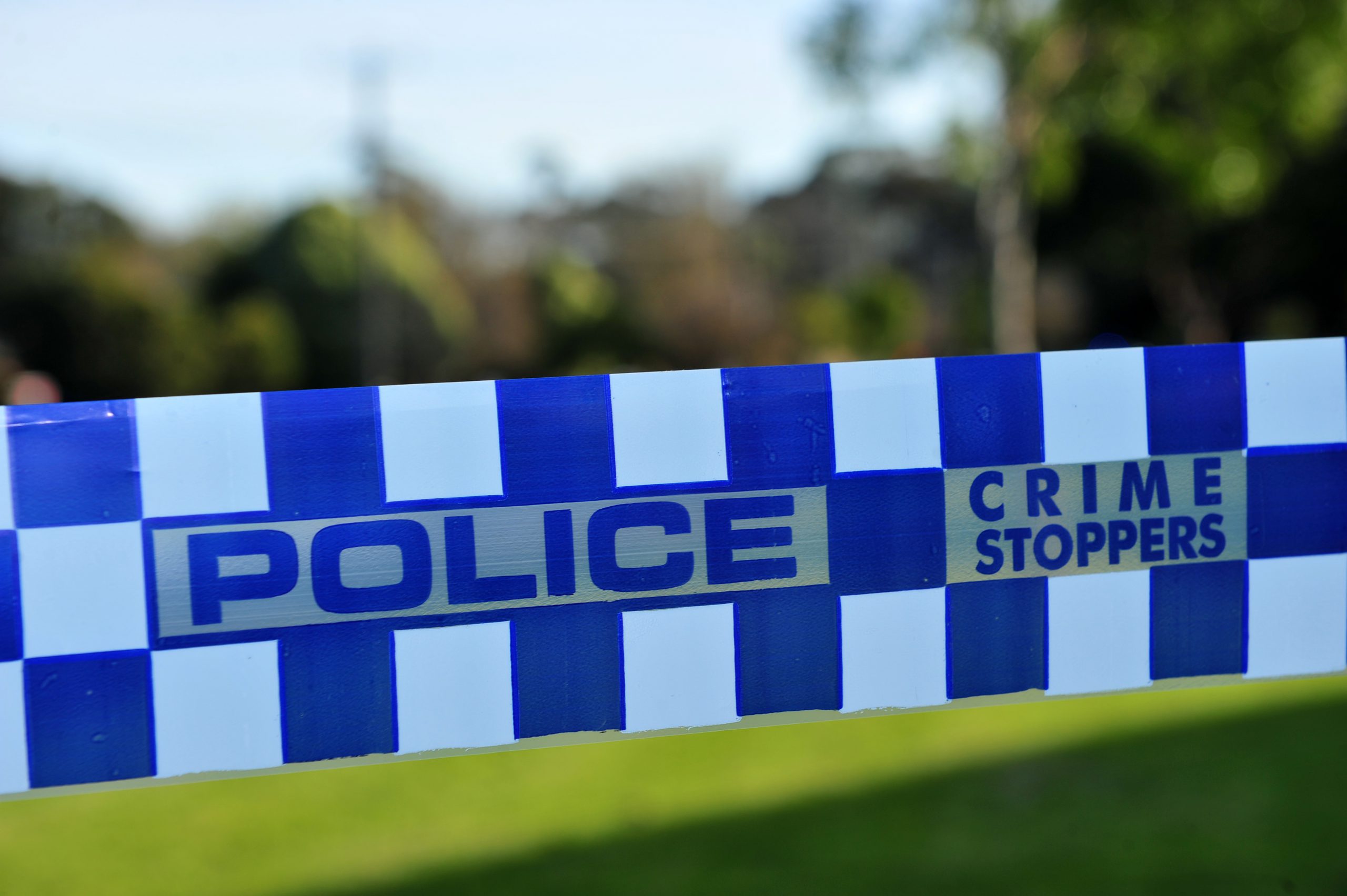 Bryce Eishold
A business owner bashed unconscious in the driveway of his Morwell business says he will sell the "family dream" following an unprovoked attack which almost left him without an eye earlier this month.

Bob, whose real identity has been withheld, sustained a fractured jaw, stitches to his eye, cuts to his face and blood nose after confronting a trespasser on his Princes Drive property on November 13 at 3pm.
The 64-year-old was punched twice in the face by the assailant after confronting him and a woman he was with who were walking through the private car park of the successful family business.
CCTV footage shows the man strutting away after the incident as if nothing had happened.
While the offender is yet to be caught, the incident, which left Bob in hospital, has prompted the couple to consider selling the family business after moving to Morwell only four years ago.
Bob's wife Dianne, whose real name has also been withheld, said she would "never forget" the moment she discovered her blood and vomit-covered husband as he laid unconscious on the ground following the malicious day-time attack.
"To go outside and find him in that state – he had blood all over his face, he was incoherent, he didn't know where he was, or what had happened – was so traumatic," Dianne said.
"We've been together for 40 years and you just don't expect something like this to ever happen to someone you love."
While Bob is now recovering at home, at the time doctors feared he could lose his eyesight due to a previous medical condition which involved a detached retina.
"Doctors advised me to avoid any damage to the eye or head, they told me not to go bungee jumping or do anything that causes trauma to your head and this happens," Bob said.
"I remember [the attacker] stepping towards me but that's all I remember before he bent down and that was it."
There have been multiple occasions where the couple have been forced to call police, as recently as the day before the attack when a woman allegedly broke into the business and stole personal items including bank cards.
"We've had people walking through with torches looking in the cars, we have had a lot of people coming here trying to scratch out the ashtrays to get the cigarette butts," Bob said.
"We've had people walking through and checking the building doors to see if any of them are open and somebody had some equipment stolen out the back of a truck.
"I'm not going to let these few incidents dictate how I feel about the place or how it's going to affect my life – but we've got somebody who's been making noises that they've wanted to buy the business for a little while and we're thinking it's time to say 'yes'."
Latrobe Crime Investigation Unit Detective Leading Senior Constable Rob Kovacs said police had released CCTV of a pair wanted in relation to the incident and appealed for the public to come forward with information.
"These sorts of unprovoked attacks are always a concern to police and it means that anybody's vulnerable to that sort of attack so it's a concern these people are out there," Detective Kovacs said.
People with information can phone Crime Stoppers on 1800 333 000, Latrobe CIU on 5131 5000 or submit a confidential report online at crimestoppersvic.com.au.