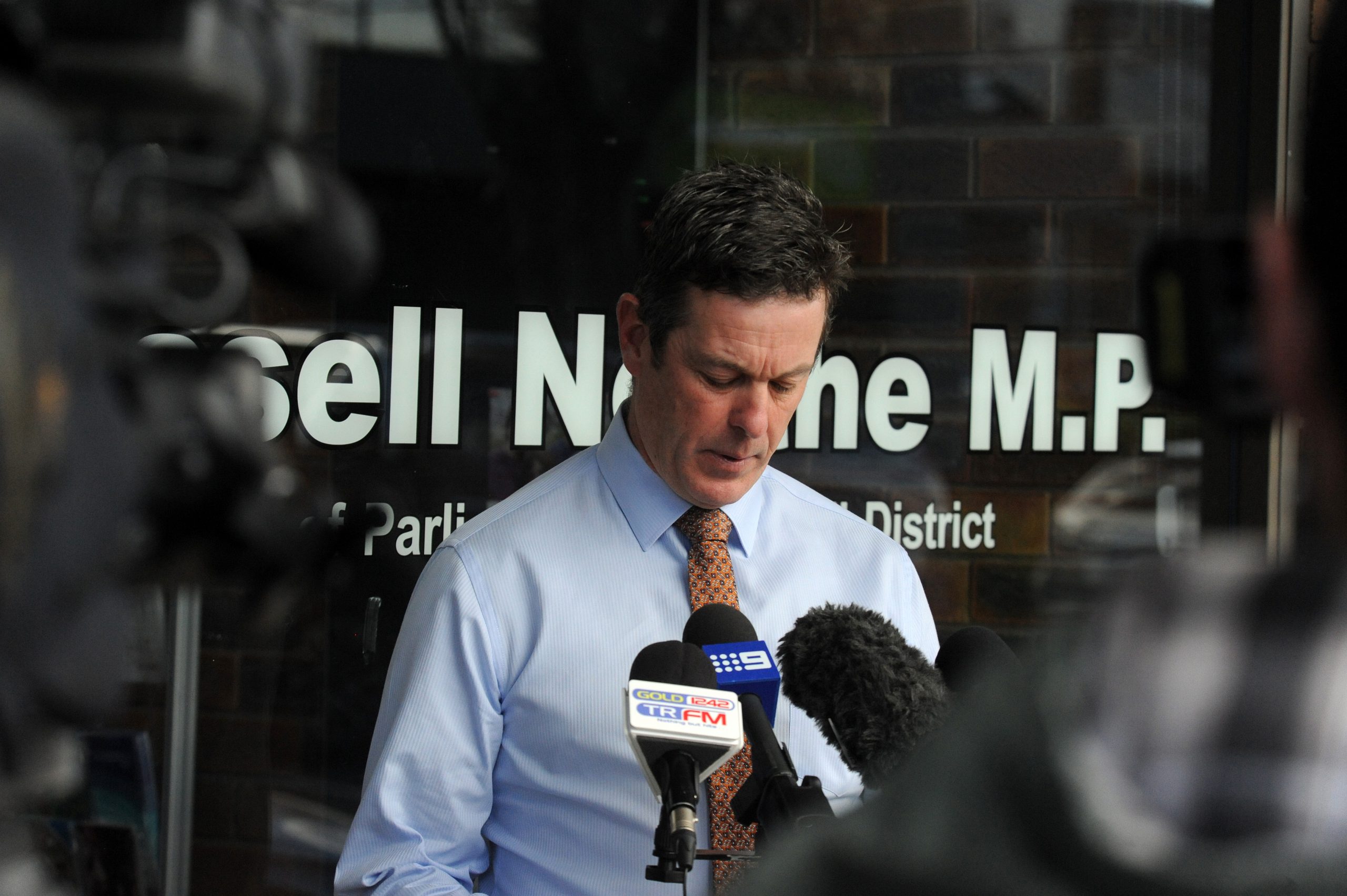 Bryce Eishold
Morwell MP Russell Northe says he is fit for parliament despite a string of allegations he owes community members and local business people large sums of money, believed to worth more than $400,000.

The allegations include that he borrowed money from people, including National Party members, to pay for personal items, asked a retrenched Latrobe Valley worker for a large sum of money from his redundancy package and requested on multiple occasions up to $100,000 from long-time party donors and local business people using a variety of reasons.

The allegations, printed in Friday's Herald Sun, reveal Mr Northe is believed to have paid back more than $250,000 of the $675,000 he owed to more than 30 people.

The incumbent MP is one of 11 candidates contesting the seat of Morwell, and is frontrunner alongside Labor's Mark Richards and National candidate Sheridan Bond.

Mr Northe resigned from the Nationals last year after representing the party in the seat since 2006, revealing he was suffering from depression and alcohol and gambling addictions and owed large amounts of money to various people.

Speaking to The Express on Friday Mr Northe said: "I think it will be extremely obvious to local voters the timing of the issues raised."

"As I had stated previously, I had hoped the election campaign would be based upon a battle of ideas, initiatives and policies that would benefit the Morwell electorate.

"However, I was wrong and that I think is a massive disappointment to the Latrobe Valley community – we shouldn't be in my view debating the personal lives of candidates.

"The focus should not be on the personal lives of candidates, and particularly, given I have previously and constantly responded to these types of issues we should be talking about policies that make our community better."

In a statement, Mr Northe said he was disappointed the campaign had turned personal less than 48 hours out from election day.

"I have previously and on multiple occasions made no secret of the fact that I had been dealing with personal issues related to grief, work, business, financial and family related matters that impacted upon not only my health but the health and wellbeing of my family," Mr Northe said.

"Apart from a short period of leave this has not impacted on my capability to represent the electorate of Morwell in the Victorian Parliament.

"I have never blamed anyone other than myself for the position I found myself in. Unfortunately, some of the decisions I made external to work were poor ones and this caused hurt to my family and friends."

Mr Northe, who was at the pre-polling booth in Traralgon when The Express phoned him for comment on Friday morning, said recent media reports had taken their toll – both emotionally and mentally – on him and his family.

Friday's report by the Herald Sun follows allegations earlier in the week Mr Northe deposited a $5000 cheque meant for the National Party into his personal account in the lead-up to the 2010 state election.

"Subsequently and unfortunately, many unfounded allegations have been aimed in my direction," Mr Northe, who declined to comment on specific allegations, said.

"Obviously, I have made mistakes, and I have taken responsibility for those mistakes and despite the efforts of some I am moving forward.

"With the assistance of a number of people close to me and my community, more broadly I have made inroads in dealing with, and rectifying the problems I had created."

Allegations surrounding Mr Northe's financial situation also involve reports he borrowed thousands of dollars from his employees and told friend he had invested in multiple local start-ups and lost money.

"Whilst I understand being a public figure places you in the spotlight it is has to be noted that there is significant impact to my family and I ask that they be respected," Mr Northe said.

"I appreciate there are some who see me as a political enemy, but it is grossly unfair that my family are further hurt by ongoing media reports and speculation when they have done nothing wrong."