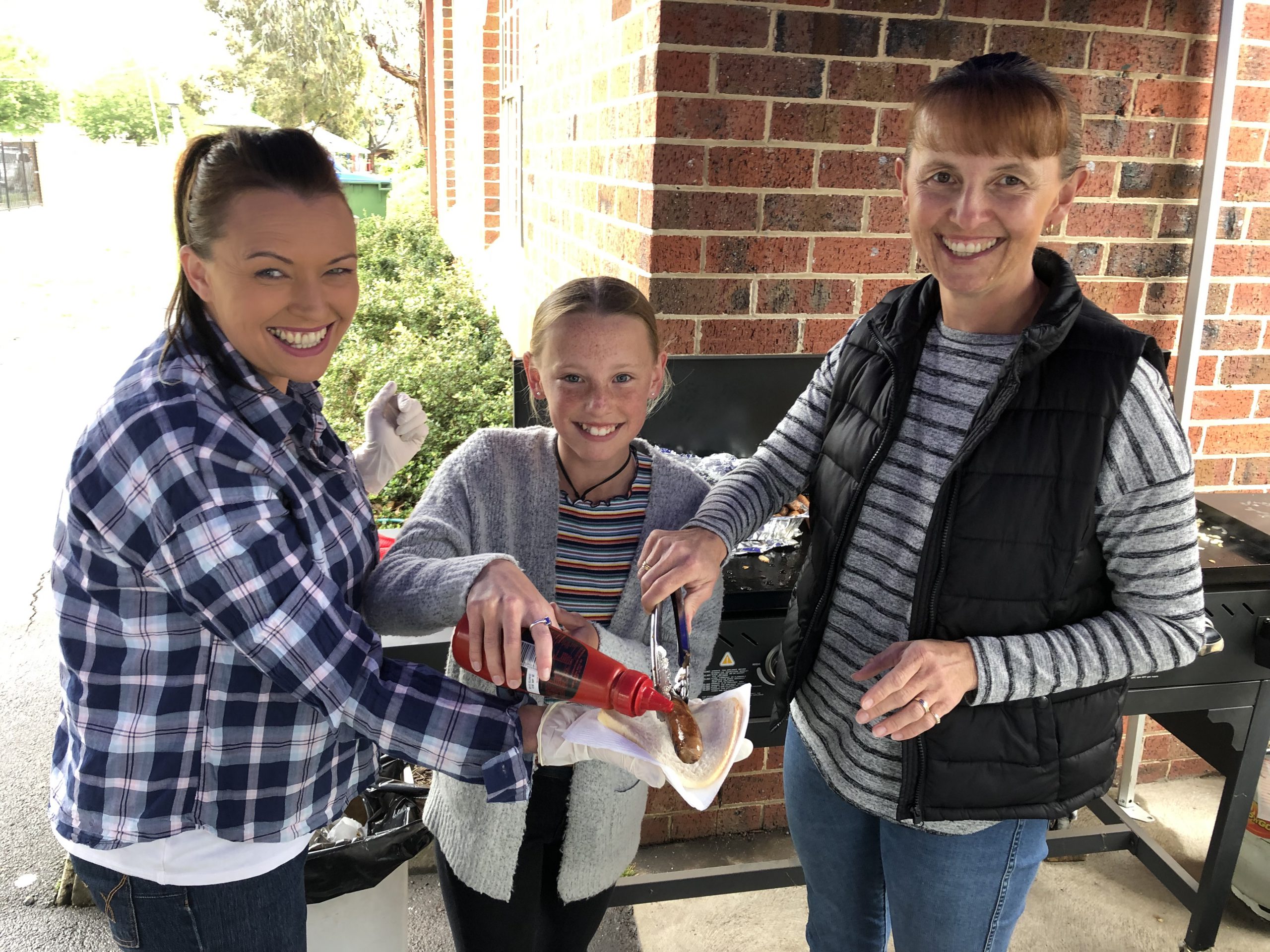 Kate Withers
The experience of voting on election day in Australia is never complete without the ceremonial downing of a democracy sausage, but the delicious barbecued delicacies were somewhat hard to come by on Saturday.
Grey Street Primary School in Traralgon came through with the goods and had already served up 300-odd beef snags to the hungry masses before noon.
Tomato sauce and mustard were predictably the most popular condiments but the Grey Street Primary barbecue pit crew were slicing and dicing onions at an unparalleled pace.
"This year we've sold far more onions with sausages than ever before," principal Kay Frost said.
"We've gone through an absolute heap."
Despite recent debate about whether onions are best placed underneath or on top of the sausage, Ms Frost said they were served "however the customer would like them" at Grey Street.
The parents and friends committee and school council set up shop early Saturday morning and dished out the first sausage at 8am.
"We'll finish up at about 4pm but it's been a really, really lovely feel out here despite the rain," Ms Frost said.
Students at Grey Street are set to benefit from the profits of the democracy sausage sales with proceeds to go towards new matting for the play equipment area.
"At the moment the parent club and school committee members are doing fabulous job of making sure we can raise money for the matting," Ms Frost said.
"This sort of thing is vital for us. It's vital and those funds are used by the school in a whole variety of ways.
"We've had iPads and iPad trolleys this year and these fundraisers are just a really important part of our school and it's a really fantastic contribution."