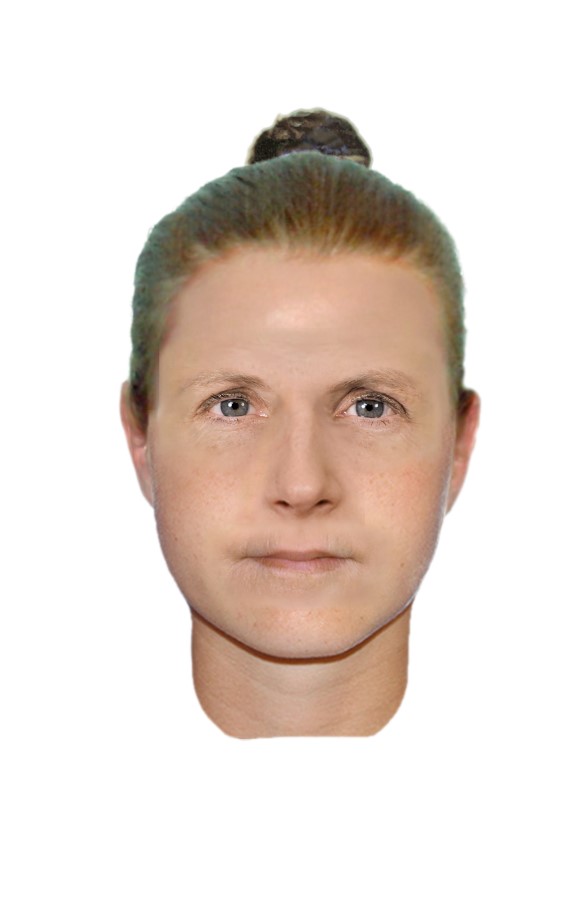 Bryce Eishold
Police have released a face-fit image of a person who is believed to have robbed a 100-year-old woman's house while she was in bed.

Detectives said the elderly woman was woken on Saturday, November 17 about 7.15am to the sound of someone in her Gillie Street, Morwell home.
The woman confronted a female intruder inside her home described as about 160 centimetres tall, in her early 40s, with a tied hair bun and wearing black clothing.
The offender told the woman to "keep quiet" before leaving the house via the front door with the woman's keys and wallet which contained money and bank cards.
Anyone with information is asked to phone Latrobe Crime Investigation Unit on 5131 5000 or Crime Stoppers on 1800 333 000.
Burglary investigation

Detectives are investigating following a burglary at a licensed venue in Traralgon last month.
Police believe a man entered the premises on Grey Street sometime between 1.30am and 7.30am on October 27.
The man stole an amount of money before fleeing the scene on foot.
CCTV images from the scene show the man wearing dark clothing and a black hoodie.
People with information are asked to phone Crime Stoppers on 1800 333 000 or report online at crimestoppersvic.com.au.

P-plater loses licence

A Hazelwood North man has lost his licence after being clocked at almost 30km/h above the limit on Thursday.
Latrobe Highway Patrol officers alleged caught the 18-year-old driving at 69km/h in a 40km/h zone about 11.40am on the Princes Freeway at Hernes Oak.
The driver was fined $443 and had his licence suspended for three months.
Police said the freeway was at a reduced speed limited due to road construction works which are expected to take place in the coming months.
Rider killed

A 26-year-old Newborough man was killed on Wednesday afternoon after he came off his motorcycle at Hazelwood North.
The man was riding along Forth Road on Wednesday, November 21 about 5.40pm when the incident took place.
He was taken to hospital in a critical condition but later died.
Police said the man was riding with some friends when the incident occurred and appealed for any witnesses who saw a motorcycle riding along Tramway Road, Hazelwood North prior to the incident to come forward.
Anyone with information is asked to phone Latrobe Highway Patrol on 5128 1100.

Tyre theft

A man has been charged following a search warrant on a business at Traralgon where more than $100,000 in allegedly stolen tyres were found.

Latrobe Crime Investigation Unit detectives raided the McMahon Street property on Thursday morning following a fraud-related investigation.
Police said a large amount of stolen property, including 280 car and truck tyres – worth about $100,000 – were allegedly stolen.
The 20-year-old Traralgon man was charged with obtaining property by deception and released on bail.