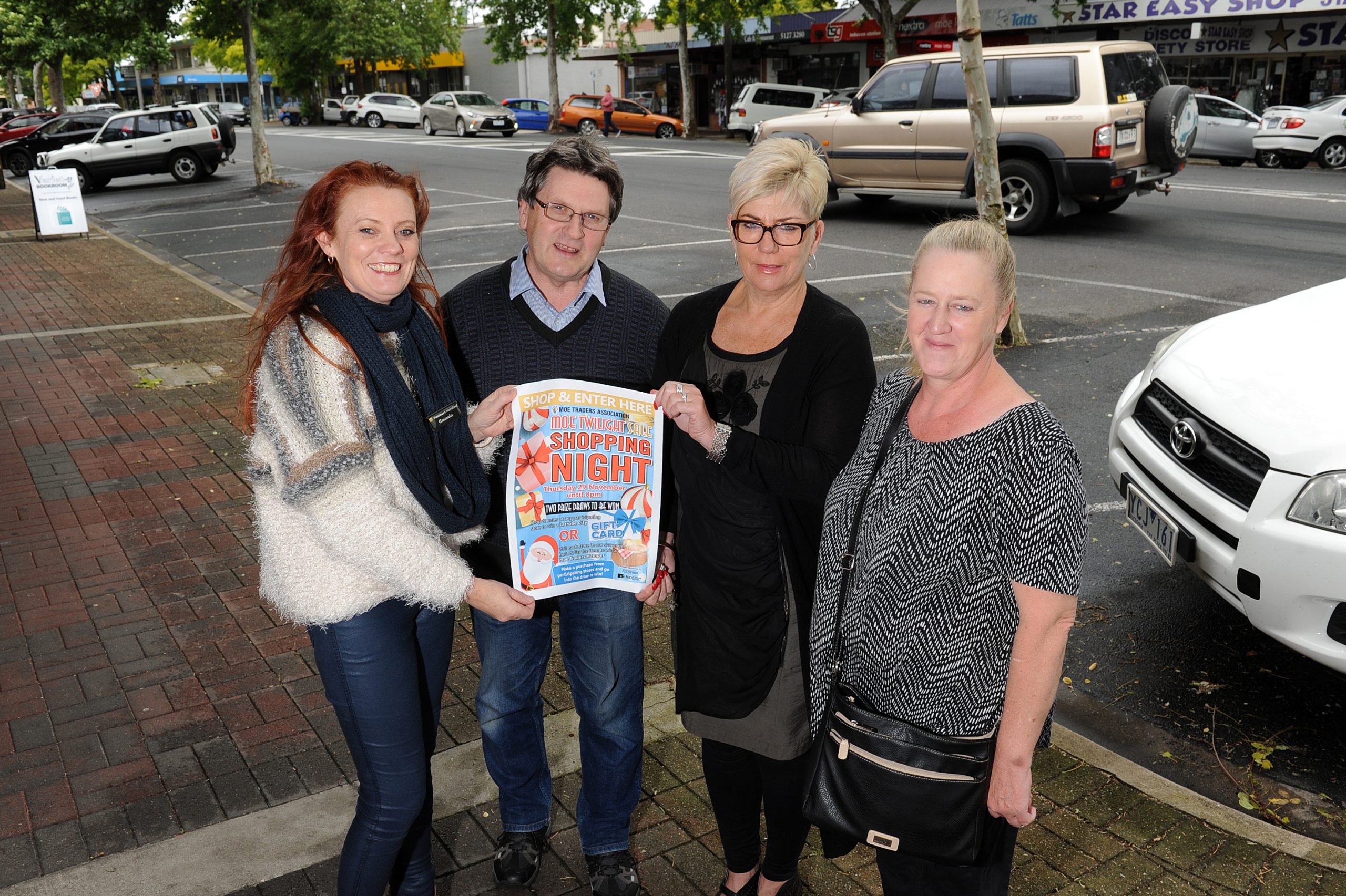 Bryce Eishold
Traders in Moe are gearing up for one of their biggest events on the retail calendar with the return of the town's Twilight sale shopping night this month.

Almost 20 businesses will keep their doors open on Thursday, November 29 until 8pm with plenty of bargains and savings to be had by local folk.
Moe Traders Association secretary Sue Broadbent said the annual event provided a "later night shopping experience" for those who were busy during the day.
"It's getting close to Christmas and it's hard for people who work to get their shopping done," Ms Broadbent said.
"With the way things are it's most important to shop local and keep the money in our own town.
"We need people to support these shops and make sure you keep an eye out for participating stores which have the official poster in their windows."
The night will feature a number of treats for the young people including face painting and a balloon artist while a scavenger hunt with participating businesses will also take place.
"There's 18 businesses taking part in the scavenger hunt and the winner of the game will get a hamper made up by the participating stores," Ms Broadbent said.
To participate, check the store's windows for an item which "doesn't belong" and write it down on a form available in today's Express.
"Then there will be a Latrobe City gift card to give away because anyone who participates in any of the sales on the day will get an entry form which they can leave at the shop," Ms Broadbent said.
"The event's been running for quite a few years – a lot of the traders tell me this is their biggest sale of the year; some of the even say it's bigger than the Moe Cup sale."

For more information, including the scavenger hunt entry form, see today's Express.