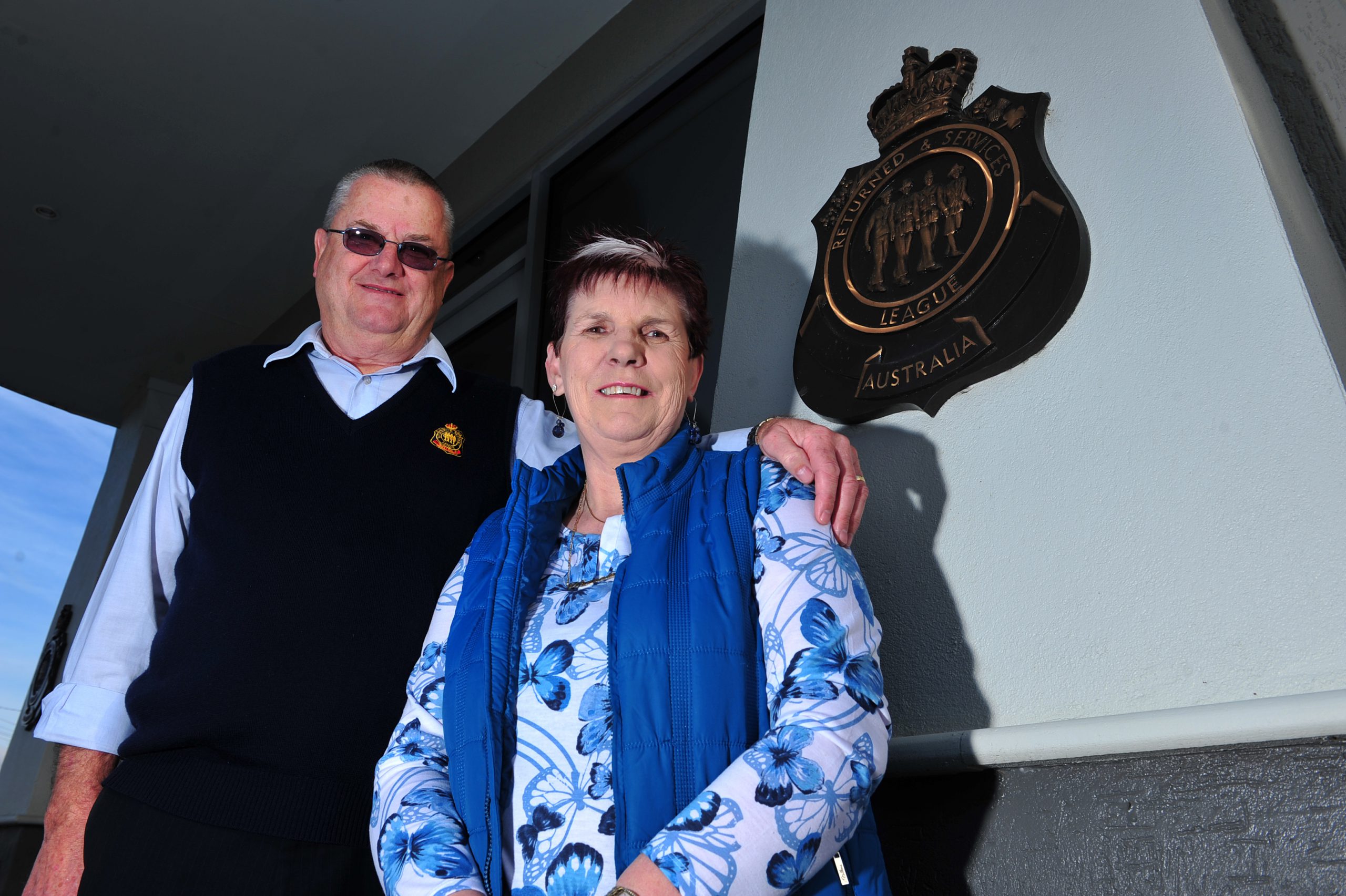 By Bryce Eishold
Morwell RSL president Bruce Jeffrey has announced he will not re-nominate the role of RSL president next year, putting an end to an eight-year tenure which has been dubbed a "remarkable innings" by some of his colleagues.

Mr Jeffrey, 69, was last year awarded a Medal of the Order of Australia Medal for his extensive work with veterans and their families across the region – a welcome acknowledgment by many people at the time.
Speaking openly last year about living with post traumatic stress disorder after serving as a rifleman in the Vietnam War, Mr Jeffrey highlighted how he was deregistered as a train driver of more than 30 years after his diagnosis.

Despite taking its toll on the Traralgon resident, Mr Jeffrey was determined to "get on with life" through a two-decade association with the RSL and helping the region's veterans, young and old.
His journey started in the Latrobe Valley at the age of seven with his brother Rick, then aged nine, after their parents separated and the brothers were relocated and raised by their uncle Eric and aunty Thelma Malone of Traralgon.
However, Mr Jeffrey assured the folk of Morwell and district he would remain a regular at the RSL – supporting the region's veterans, and catching up with "my pals" with his signature drink – a Jim Beam and coke – in hand.
"Bloody oath I will," Mr Jeffrey said.
"[The veterans] are a good bunch of people and I understand the problems they've gone through. I've really enjoyed it, I'll still be helping, but not as the president."
Mr Jeffrey joined the Morwell RSL in 1998, working his way to senior vice president where he remained until eight years ago when he took on the role of president.
Perhaps an interesting fact about Mr Jeffrey's service to the veterans' community is that he has spoken at more than 300 RSL funerals.
"I didn't know all of them, but that's the RSL policy – the families [of veterans] are entitled to the RSL service at a funeral and we're very happy to do it," Mr Jeffrey said.
"We get their eulogy from the militaries' eulogy department and we talk about where they served and what they did in the military.
"It's a nice way to remember them, and then on conclusion we present the family with an Australian-made national flag; it's just nice a thank-you for the families whose members served our country."
Morwell RSL general manager Rob White said Mr Jeffrey was a "terrific bloke, despite being a Richmond supporter" and had contributed "demonstrably" to veterans and their families in tenure.
"Bruce goes above and beyond. He's always running around selling Anzac tokens and poppies on Remembrance Day – he spends weeks before and after preparing and organising the different displays and rosters," Mr White said
"He's really friendly … he's been an incredible person who has stood by the region's veterans and their families and he is deserving of the recognition he's received."
Mr Jeffrey plans to spend more time with his wife, Hannelore, their adult-aged children and grandkids and travel more frequently.
"As my beloved wife says to me: 'you take the RSL job very seriously' and I guess I've always put the RSL equal with my family but I won't have to do that now," he said.
Morwell RSL senior vice-president Les Maher, who had a decorated career in the army, including as an advisor to the Vietnamese army, is also expected to stand down at the annual general meeting in February after almost two decades with the RSL.