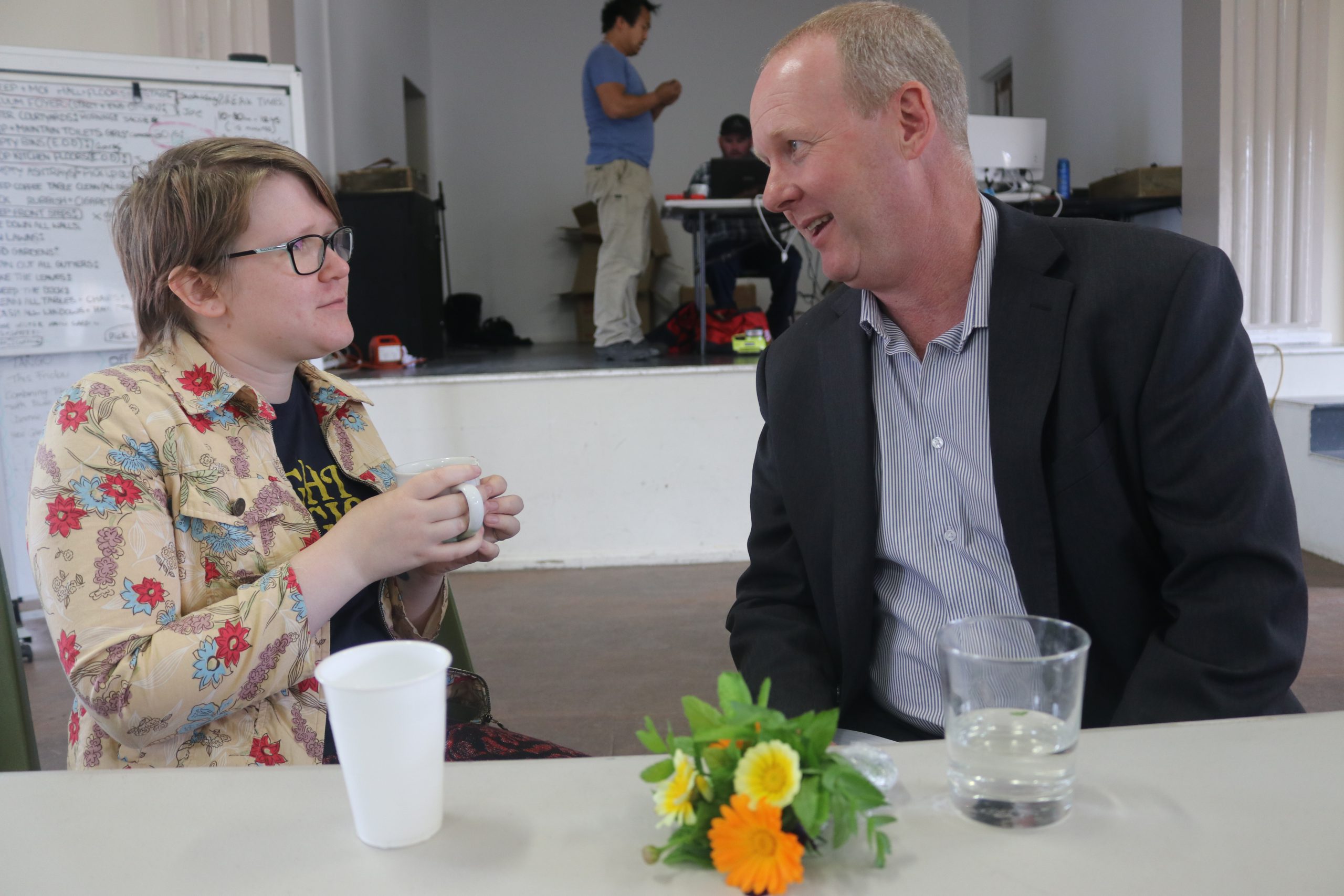 Michelle Slater
Local job seekers were given the heads-up on how to enter the workforce without a swag of qualifications or years of experience at a work skills session at The VRI hall.
About 40 job seekers heard from a panel of four employers from across a range of industries, giving tips on what makes a winning candidate at a job interview.
The session was part of a series of R U Work Ready skills courses run by Traralgon Neighbourhood Learning House tutor Maria Doganieri.
Ms Doganieri said the session provided valuable network opportunities and included representatives from Latrobe Regional Hospital, Tyrepower, Gippsland Farmer Relief and JBS recruiters.
"The main message was that you can have all the qualifications in the world, but you need the right attitude and a genuine work ethic," Ms Doganieri said.
"People can look good on paper, but this is no good if they show up late or [do] not show initiative or lack that work ethic employers look for. Employers want people who will stick around for the long term."
LRH people and culture executive director Mark Wilkins said a prospective employee needed the right behaviours and values.
"You don't have to be the most technically proficient person or have the most tertiary qualifications, we have the training and development for a role, but we can't teach work ethics," Mr Wilkins said.
He said a great tip was to contact the employer from a job ad to ask questions, and then provide an up-to-date resume and cover letter that addresses all the selection criteria.
Mr Wilkins said LRH offered many non-clinical jobs as cleaners, orderlies, kitchen and café staff and security.
"There's been much turmoil in the Latrobe Valley with job losses, it is important for us at LRH to keep these jobs in-house," Mr Wilkins said.
Local job seeker Erin Viney is completing her work for the dole placement at The VRI and also helped to organise the panel event by putting on lunch.
Ms Viney said volunteering at The VRI had provided her with a sense of community and had given her the skills and confidence she hopes will boost her employability levels.
"I've learnt that I'm a valuable asset in a team," she said.
"It was good to find out employers are not necessarily looking for formal qualifications and it's good to know you can get your foot in the door with the right attitude; this gives me hope."