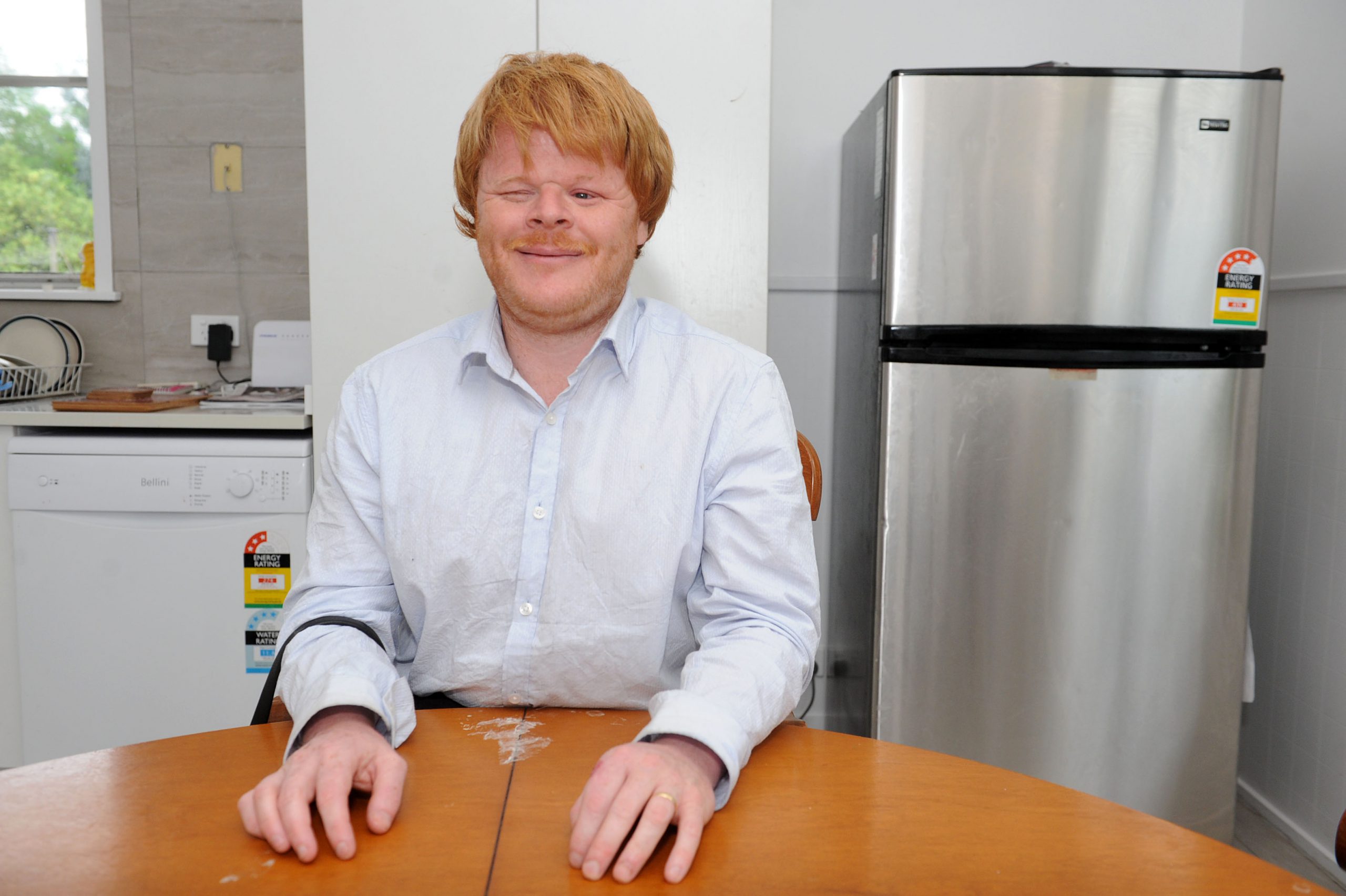 Heidi Kraak
Visually-impaired Traralgon resident Phillip Chalker is calling on the National Disability Insurance Agency to fund Apple iOS devices under the National Disability Insurance Scheme for visually-impaired or blind people.

Phone and tablet applications to assist blind or visually impaired people with everyday tasks are available under NDIS funding, however, Mr Chalker said funding for the apps was pointless unless the person had access to the correct technologies to be able to use the apps.

"We need to get across to the NDIS how these products help us," Mr Chalker said.
"The iOS devices really change our life… [the NDIS] are quick enough paying for little apps and that kind of thing, but the apps are not accessible without the phone.
"If they don't look at it as a luxury product, if they look at it as a product that can be used in everyday life, the NDIS [might not] mind funding them."

IOS is the name of the operating system used by Apple iPhones and iPads.
Mr Chalker said there were a range of apps available on iPhones and iPads that made his life a lot easier, such as a money reading app and voice activation apps.
"Why should I carry around a whole lot of little devices when you can do it all on one device?" he said.
An NDIA spokesperson said that tablets, including iPads, smartphones and phone and data plans were generally considered to be "day-to-day living costs and household items".
"They may at times form part of a value for money solution, however, the whole solution would need to be deemed reasonable and necessary," he said.
"A key test is 'would the participant have needed the solution as specified to undertake the task/activity if they did not have a disability?'.
"A participant's NDIS plan can include funding to make items such as personally-purchased tablets more accessible or more functional for a participant, through training, disability-related apps or accessories."