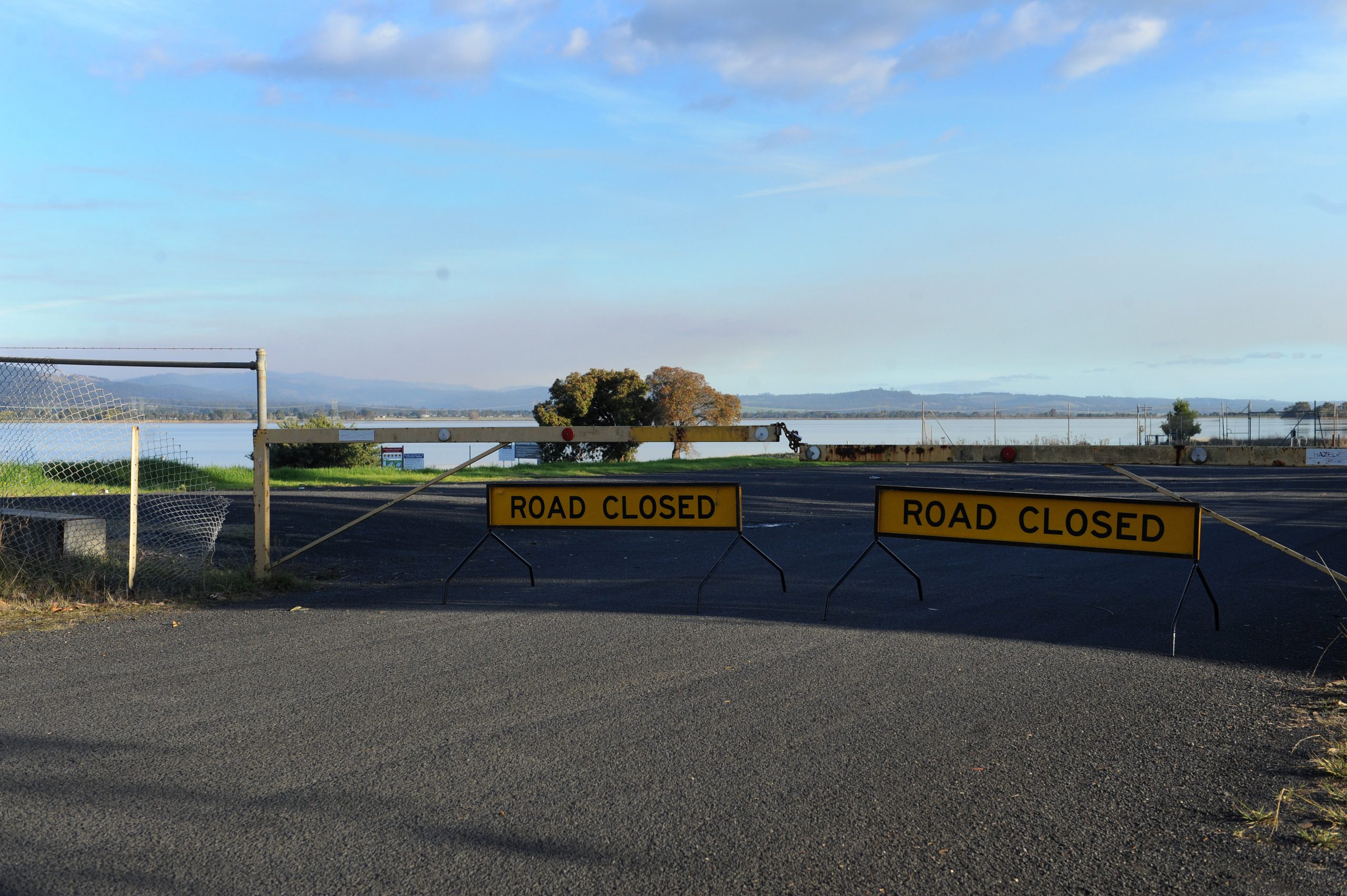 Michelle Slater
Hazelwood Pondage Caravan Park site holders were given a last minute reprieve to spend a final Christmas and New Year at the park before it permanently closes on January 14.
Latrobe City councillors unanimously agreed at Monday's council's meeting to spend $20,000 on an interim firefighting service to keep the park open over Christmas.
The park was closed on Tuesday but will temporarily reopen when the interim fire services are established.
Latrobe originally recommended shutting the park on December 16 to hand it back to ENGIE for remediation as it cannot guarantee a firefighting service while ENGIE is dropping pondage water levels by 2.7 metres.
Council cannot legally operate a caravan park without an on-site firefighting service and was obliged to immediately close the park after the system had failed twice during inspections.
Site holders will now be given until the end of March to get their vans out, before the land is handed back to ENGIE, and council will refund the first quarter site fees to site holders.
Latrobe City interim chief executive Steven Piasente said onsite fire services were essential to provide the first line of defence before local fire brigades could attend with their own equipment.
"Safety for visitors to the region is the highest priority, and unfortunately we can't guarantee safety for patrons and site holders in relation to fire services," Mr Piasente said.
"We are obviously disappointed and feel for the entire community about the potential closure."
Cr Darrell White said councillors were trying to find a "way forward" for site holders to have one last Christmas together and then to find a bit of leeway for them to pack up and leave.
In a separate motion that was unanimously supported, Cr White requested council contact Premier Daniel Andrews to discuss the future of the Hazelwood Pondage as a significant recreational asset.
He said although pondage owner ENGIE quoted millions of dollars to repair the structure of the dam wall, the Victorian government had received $14 million in coal mining royalties in 2016/17.
"It's a significant state tourism asset worth preserving if at all possible. The pondage should continue to be a significant asset for the community's recreational purposes," Cr White said.
Churchill Fire Brigade captain Steve Barling said he had inspected the site on Tuesday and he did not believe there was a working fire service at the park.
"The infrastructure is there but we made an assessment there was no water in the service when we checked it as a fire brigade," Captain Barling said.
"We know we cannot rely on available water in the fire service as the water in the dam is hard to get to as the water has been lowered."
Captain Barling said fire brigades would carry in extra water if they had to attend an incident.
Site holder Kaylene Price said she was pleased park users could spend a last Christmas together, but warned she would keep fighting to keep the park and pondage open for as long as possible.
"Why would we leave when it's been put to the Premier about keeping it open? We won't leave until it's been decided and we won't pack up until the final nail in the coffin, we've fought this long," she said.