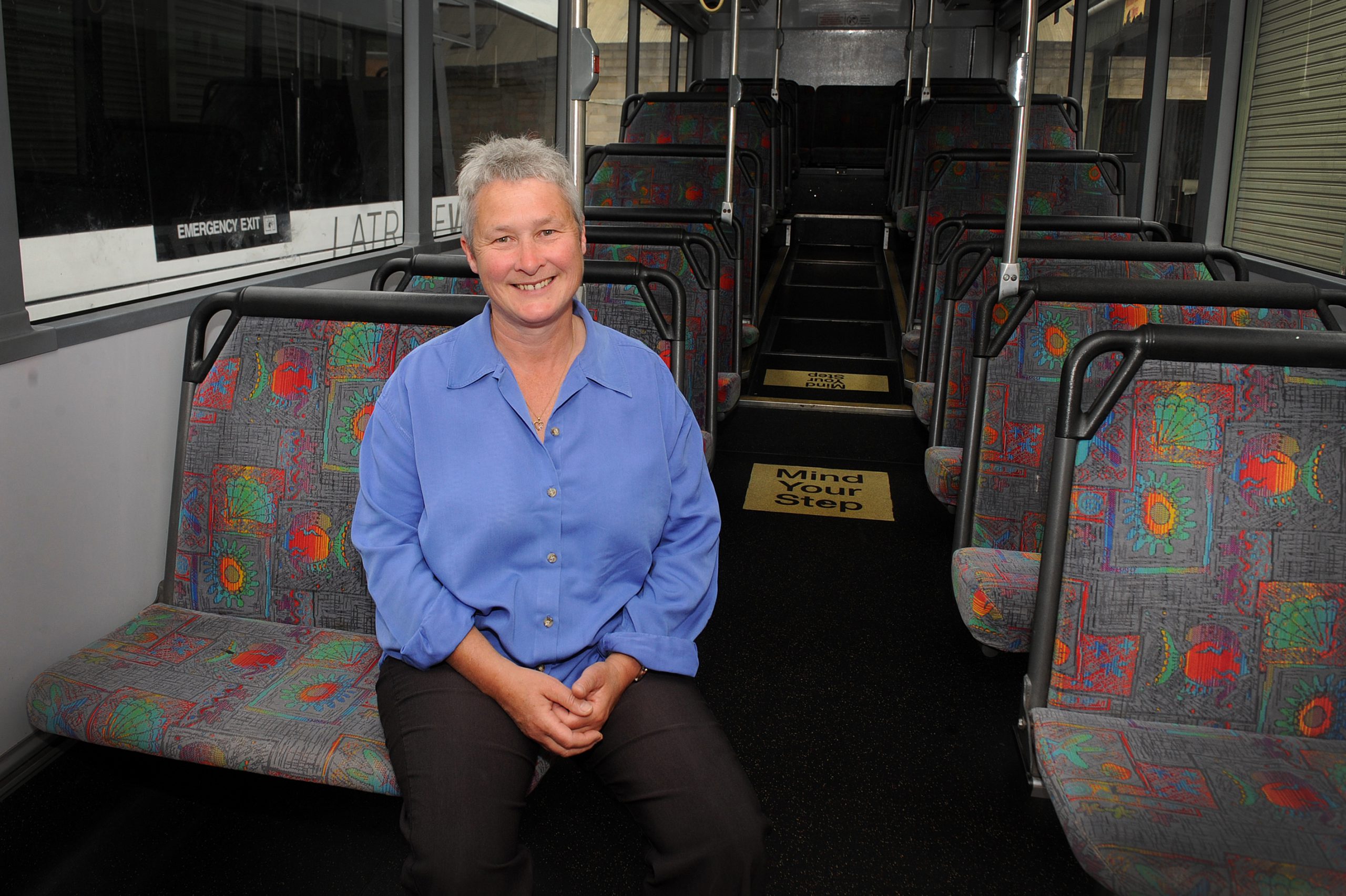 Bryce Eishold
Jump on board a public bus next week and there's a chance you could meet Latrobe Health Advocate Jane Anderson.

Ms Anderson will spend four days riding the region's buses to find out first hand community concerns surrounding health and wellbeing.
The former Anglicare Victoria regional director was appointed to the independent advisory role in June by former health minister Jill Hennessey and is expected to report to government on issues concerning the overall health of the Latrobe Valley.
Ms Anderson said she would board buses between Traralgon, Churchill, Moe and Morwell to start conversations with local folk about ways they believe heath services could be improved in the Valley.
"I don't want to pre-empt any of the discussions I may have because I think it's really important I hear what people want to say," Ms Anderson said.
"I'll listen and take notes and then if people want to have more detailed discussions with me, I can make a time to do that.
"I want to hear about their issues and themes and the length of the conversations will depend on the person I'm chatting with and how long they want to talk for."
Latrobe Valley Bus Lines has supported the initiative and provided Ms Anderson with suggested timetables and buses to board between December 10 and 14.
"It could be in relation to particular issues such as mental health, alcohol and drugs, access to services, social inclusion or things like gambling issues and suggestions around things being done better," Ms Anderson said.
"It's about the health and wellbeing system, so that could be suggestions for themselves or their neighbours where things can be done differently to prevent health problems from starting or getting worse."
"I'll analyse the information, do any research if necessary, provide that advice to government and work with the service system to make improvements."
Ms Anderson will travel on buses between Traralgon, Morwell and Moe on Monday, Moe to Traralgon via Morwell on Tuesday, Morwell to Churchill on Thursday and Churchill to Morwell on Friday.
For more information, including a full list of bus timetables, visit Latrobe Health Advocate on Facebook, email info@lhadvocate.vic.gov.au or phone 1800 319 255.