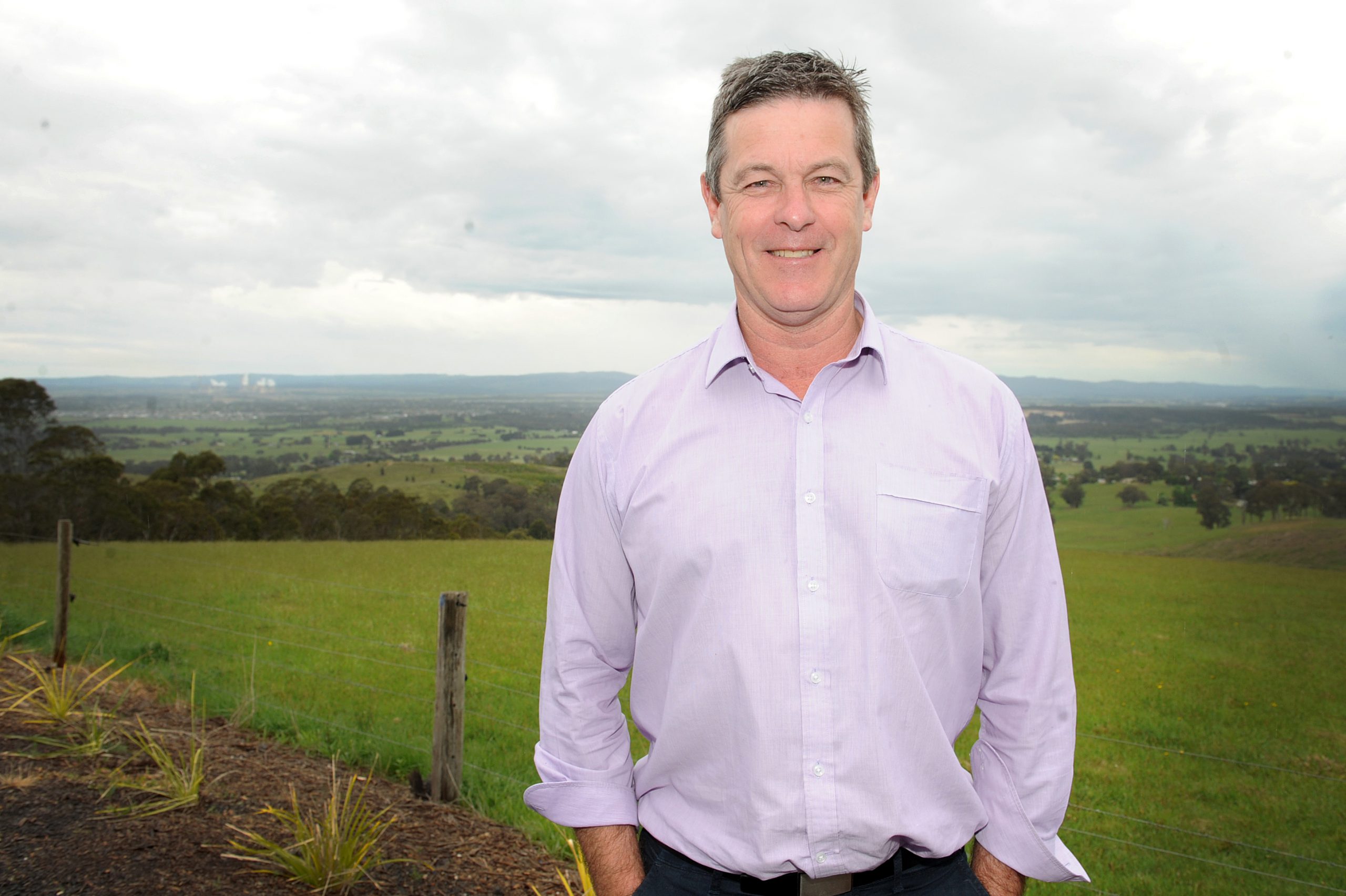 Jarrod Whittaker
Independent MP Russell Northe has been returned in the marginal seat of Morwell almost a week and a half after voting concluded for the November 24 state election.

The Victorian Electoral Commission confirmed late on Tuesday that Mr Northe had secured a 51.84 per cent to 48.16 per cent two-candidate preferred victory over Labor's Mark Richards after preference distribution.
The result marks a wafer-thin swing towards Mr Northe of 0.04 per cent from the 2014 two-candidate preferred result.
Yesterday, the re-elected Morwell MP said he was "over the moon" at the result.
"It's been a long time and it's been a difficult campaign, a long campaign and to get the final nod late [Tuesday] was really satisfying," he said.
"As you await the votes to be counted for more than a week it's a very anxious time for all concerned, but [I'm] very pleased and thrilled that I have the opportunity to represent this community in the Parliament for the next four years."
Mr Northe secured just 19.56 per cent of the primary vote in his first tilt as an independent – a 24.86 per cent swing against him compared to the 44.42 per cent he secured as a National in 2014.
His primary vote was the lowest of any MP who won a seat this election.
Mr Northe said while Victoria used a preferential voting system, he was "under no illusions that having a relatively low primary vote in getting elected means that I need to be there for all of our community".
He paid tribute to Mr Richard's campaign and a number of Labor's plans for the region, including attracting a solar vehicle manufacturer to the Latrobe Valley, basing the Solar Victoria organisation in Morwell and plans to expand the Latrobe Regional Hospital.
Mr Richards declined to comment when contacted by The Express yesterday, saying he did not want to take the spotlight off Mr Northe.
He topped the primary vote with 34.19 per cent, a 1.4 per cent primary vote swing against the ALP compared to the 35.59 per cent achieved by Labor's Jadon Mintern in 2014.
In a Facebook post on Tuesday night, Mr Richards thanked Labor volunteers for their support during the past year and the Andrews' government for its support of Gippsland.
Mr Northe will return to a Parliament which features an increased majority for the Andrews' government after Labor picked up 56 seats to the Coalition's 26.
A total of 45 seats are required to form majority government in the Victorian Parliament and there will be six crossbenchers, including three Greens and three independents.
In the lead-up to the election, Mr Northe promised a number of initiatives seeking additional funding for prostate care nurses at LRH, funding for local Lifeline services and financial support for local developers to provide essential services to their developments.
He said he would now work with both sides of Parliament to ensure that Labor kept its campaign commitments and to implement his own policy initiatives.
"I think those job-creating announcements and initiatives [from Labor] are really important for our region that has seen an increase in unemployment over the past four years," Mr Northe said.
"Any initiative that creates jobs for our local community I think is vitally important."
The final days of the campaign were marked by allegations in the Herald Sun that Mr Northe still owed significant amounts of money borrowed while he was still a member of the Nationals.
He took a leave of absence mid-last year to tackle personal issues before returning in August when he announced that he was leaving the party and that he was dealing with personal and financial issues linked to alcohol and gambling.
Mr Northe yesterday said he did not think the allegations would impact how he did the job.
"I've been doing this job for the last 15 months [since returning from a leave of absence] … If people want to look backwards then that's entirely up to them," he said.
"What I'm trying to do is look forward, move forward and represent this community over the next four years, which I have the privilege and honour to do."
Nationals candidate for Morwell Sheridan Bond was the final candidate to be eliminated before the two-candidate preferred count after finishing fourth with a primary vote of 10.67 per cent.
Ms Bond yesterday thanked the community and her volunteers for their support and said that the winners in the campaign were "the people of the Valley".