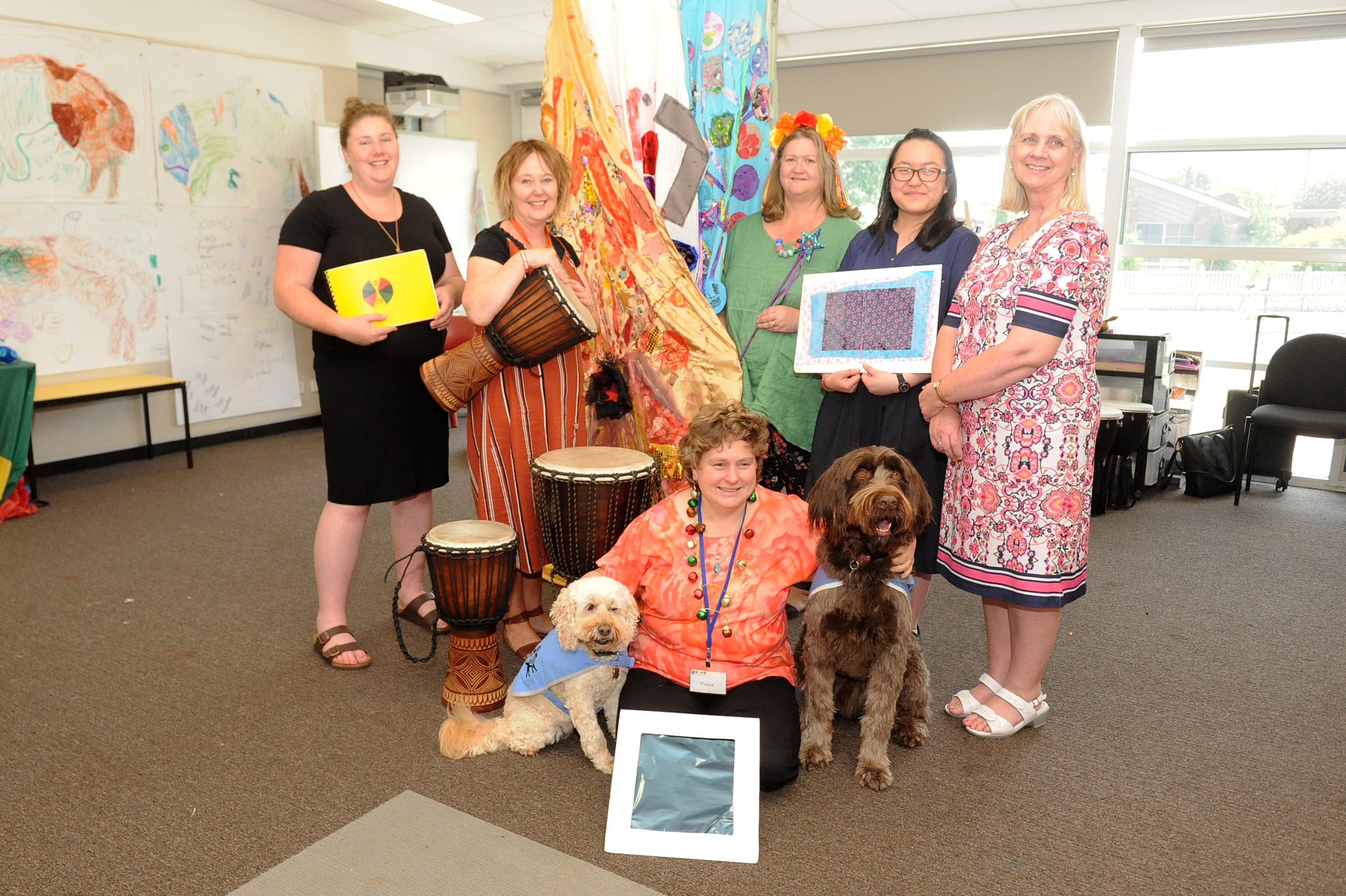 Heidi Kraak
A pilot program providing 18 students at Newborough East Primary School with access to music, art and animal-assisted therapies has wrapped up with the unveiling of a parachute they created over the six-week trial.

The Parachute Outreach Program is an initiative of Latrobe Community Health Services which assists students from grade prep to six to recognise and express their emotions.
Children's counselling, art therapy, drumming therapy and animal-assisted therapy contributed to the sessions, in which students would each week form a drumming circle, share thoughts about respect and participate in exercises with two therapy dogs, exploring how feelings are expressed through behaviour.
Students were also encouraged to create pieces of art individually and together to decorate five pieces of fabric from which the colourful parachute was eventually constructed.
NEPS acting welfare officer Karen Prestidge said she and program facilitators had observed "huge growth" in participating children throughout the program.
"We're finding today so many children don't have emotional language," she said.
"At the beginning… kids would only use the basic emotional words. By the end of it they were able to articulate how they were feeling and listen to their bodies and how they were feeling and articulate why they were feeling that way."
LCHS acting assistant manager AOD and counselling Cate Noy said participating students were already LCHS clients and the program increased students' access to LCHS services.
"From our counselling program with LCHS with children, we were finding it was difficult for some parents to get their children [to LCHS] after school, and we didn't have enough appointments available after school and we found that the children were quite tired after school," she said.
"NEPS have provided and funded the dog therapy component and provided this beautiful space and resources and Karen's time and we have provided the counselling staff.
"It is LCHS clients, but with the generosity of NEPS we are using their space and, with consent from parents and caregivers, we are able to have those sensitive conversations… it has been a real win."
Ms Noy said LCHS would be interested in extending the program to Morwell and Traralgon if collaborative partnerships with schools could be established.