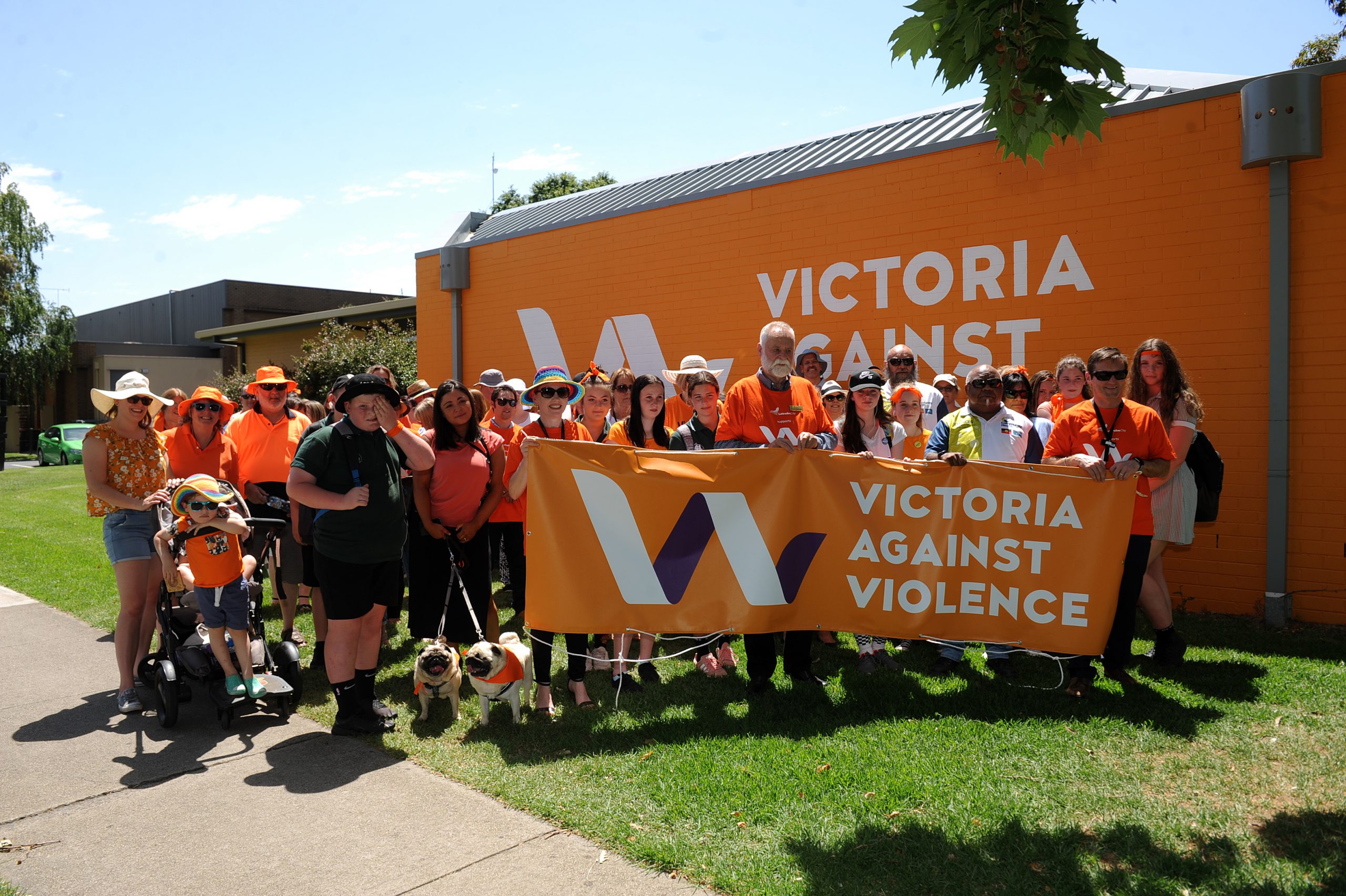 Heidi Kraak
Community members, students, pugs and Latrobe City Council staff and councillors alike donned orange on Friday to wrap up the Victoria Against Violence 16 days of activism campaign with a march around Traralgon's central business district.

The United Nations' '16 days of activism against gender-based violence' campaign aimed to shine a light on the varying ways in which gender-based violence can manifest, including family or domestic violence.

The march followed a series of different activities and campaigning across the 16 days, including morning teas and a family violence forum hosted by Latrobe City in conjunction with Victoria Police.
Latrobe City general manager community services Sara Rhodes-Ward said the "really visible walk" was important because it could spark conversations about the issue.
"It shows the community there actually are supporters of a violence-free Victoria," she said.
"People might have seen us march, or they might have seen some photos later. It may start a conversation around how we need to reduce violence in the community, how important it is that families live in safe, supportive environments, anything that is visual, that sends clear signals to people.
"That is what these sorts of activities serve and they are really powerful when community comes together."
Throughout the 16 days of activism, Latrobe City front-facing staff have been sporting orange Victoria Against Violence shirts, library and customer service staff were encouraged to begin converstations with the community about family violence and council's kindergartens and early learning centres have been focusing on the topic of respectful relationships.
Latrobe City project officer family violence prevention toolkit Liam Bantock said creating conversations around the issues of gender-based violence and family violence was important because it allowed people who had been personally impacted by it to talk about it with others.
"A staff member relayed a story to me – when they were paying for their petrol a lady in front of them, said 'I am leaving a family violence relationship'," he said.
"And she said 'five years ago I couldn't have said that,' because it was something we didn't talk about, but now, five years later, we are talking about it.
"It is a really positive thing that we are having these conversations, because it is allowing people to talk about it."