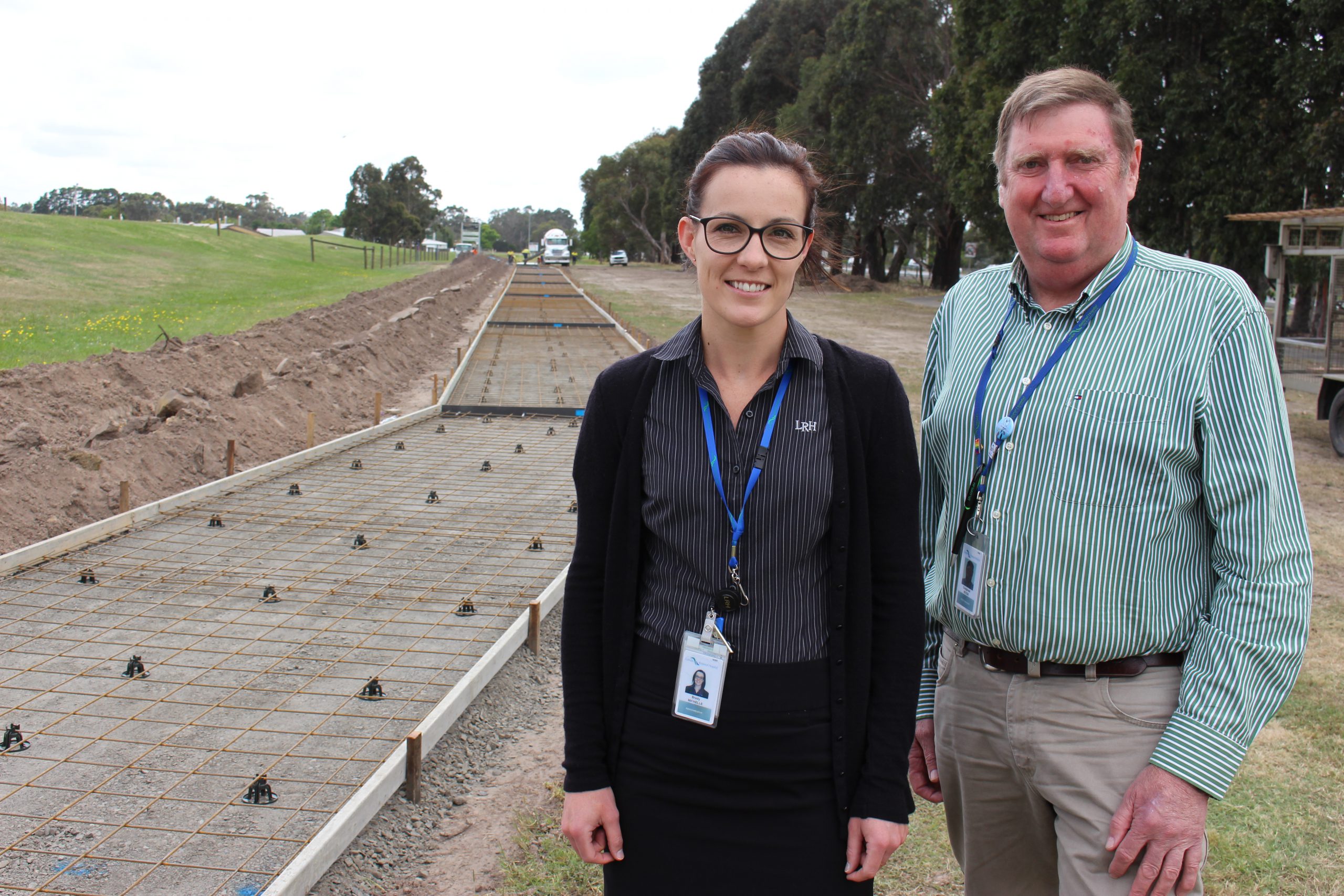 Bryce Eishold
Work has began on a pathway at Latrobe Regional Hospital to give patients and employees an opportunity to "get out and get active".

Stage one of the 2.4-kilometre pathway started at the weekend with about 750 metres of concrete expected to be poured this week.
Latrobe Regional Hospital chief executive Peter Craighead said the hospital had allocated funding for the project following a recommendation from the hospital's Healthy Living group.
The pathway will link with the Traralgon to Morwell shared pathway which is also under construction.
"The board looked at how best we could support the wellbeing of our staff and patients and made the decision to allocate up to $1 million for this project," Mr Craighead said.
"For staff who wish to ride their bike to work, it provides a safe route from Morwell or Traralgon to the hospital."
The initiative to get people active and outdoors has been welcomed by patients in the hospital, including those in the Flynn [mental health Unit who said it would be "beneficial to their recovery".
"Getting out and getting some fresh air, having a break from the unit are all positives in their recovery and they wanted a safe place to walk under supervision with staff," Mr Craighead said.
The first section of the path runs from Century Inn on Airfield Road, down to Village Avenue and to the main entrance of the hospital.
"At the moment if staff want to walk on that area they actually have to walk on the road," Mr Craighead said.
The project is expected to be completed by the end of the financial year.