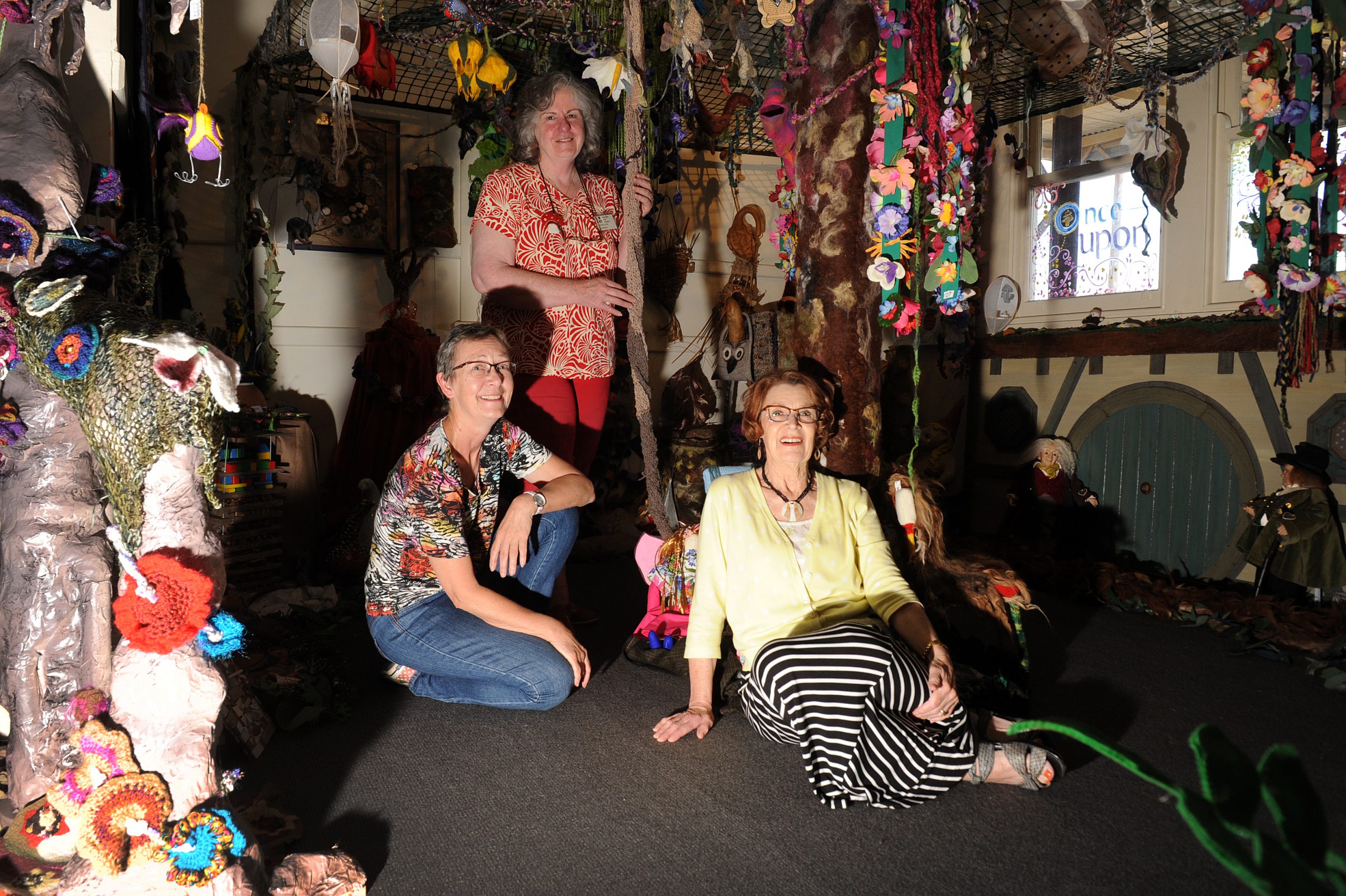 Heidi Kraak
It might be easy to miss the forest for the trees at Yarragon's Station Gallery over the next two months.

With more than 40 contributing artists, an exhibition has turned the gallery into a literal forest full of surprises and delightful details.
Felted tree trunks are swathed in crocheted flowers, little bugs and fairies peak out from the leafy undergrowth and an array of colourful vines give the illusion the viewer is exploring thickets in the forest.
The exhibition, titled Enchanted Forest, is the latest project from the Baw Baw Arts Alliance and has been designed to provide a fun experience for kids and their parents over the long summer holidays.
Exhibition organiser and BBAA member Marlene Ogden, who also runs the Alliance's Friday Fibre group, said artists who specialised in different mediums contributed to the exhibition.
"You name it we've got it. One of the girls made a hobbit house," Ms Ogden said.
"We were given [some] free alpaca fleece, and we've made … what we've called alpaca-looper trees – it is a tree that was made up from alpaca fleece. One is nearly four metres high … almost the height of the gallery ceiling.
"And then we've … made one of the areas into a little grotto, so members of the groups had been working on different activities to fill the grotto."
Ms Ogden said flower workshops had been held where the vast array of felted and crocheted flowers had been created, while other Alliance members made birds and contributed two dimensional pieces that are hanging on the walls of gallery, which also followed the enchanted forest theme.
"When we came up with the idea, it started off that it would be a forest and then we decided it would be an enchanted forest," she said.
"We thought we'd do something for the kids over the holidays and each group decided they'd contribute something."
The exhibition will be on at the Yarragon Station Gallery until the end of January.