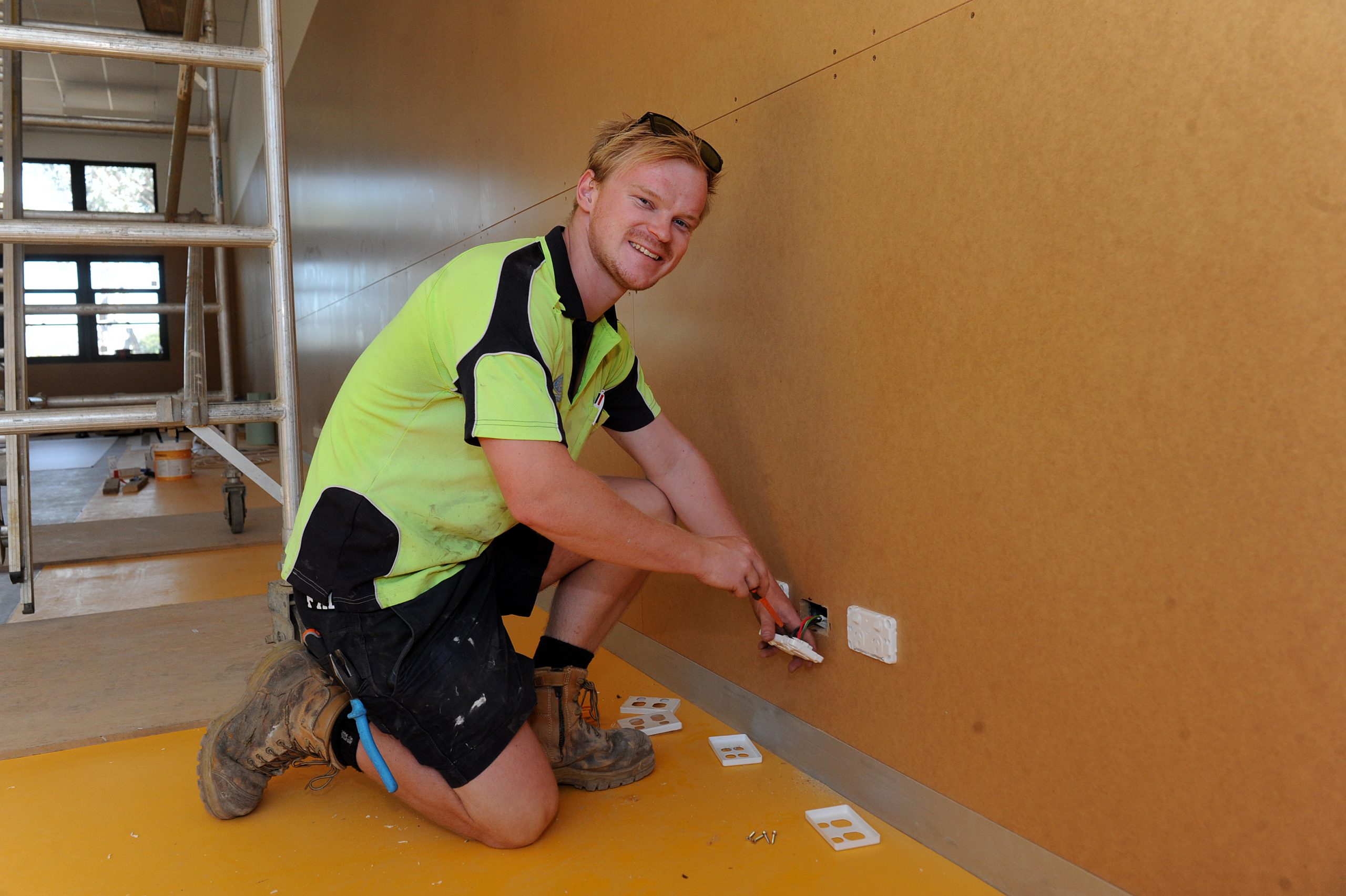 Bryce Eishold
Moe sparky Sam Morrow has been recognised on the Australian stage as the National Electrical and Communications Association's apprentice of the year.

The 22-year-old received the honour last month in Melbourne after claiming the Victorian gong for apprentice of the year in August.
Now a qualified electrician, Mr Morrow said the award recognised his hard work and determination, particularly given the oldest of three brothers had considered a completely different career.
With an interest in politics, Mr Morrow nominated to complete studies in international relations and foreign affairs – shortly before he was offered a job as an apprentice electrician.
It was after Mr Morrow was accepted into the course at RMIT that he decided to put the degree on hold and pursue a trade which "had always been one of my options".
"It was always one of many things I was interested in doing and the electrical industry is so vast, there's always an opportunity to learn something new," Mr Morrow, who completed his VCE at St Paul's Anglican School in Warragul, said.
"There's a lot of thinking involved in electrical work and that played part in it as well – I haven't really looked back since."
Mr Morrow's change in direction was something he encouraged other students to consider, stating "you can do whatever you like" regardless of where you finish in school.
"A lot of people I went to school with were quite academically-minded and got accepted into some really great, high-level courses," Mr Morrow said.
"Some of those friends were less academically-minded and are now studying the same course – they've just put in an extra year and that's pushed them in the right direction.
"I got the result I wanted, but I chose to do something else. There's always a way to do what you want to do, it just might take a little bit longer."
While he hasn't ruled out a return to study or a career in politics, Mr Morrow said he was enjoying work at Malady Electrical in Warragul.
Mr Morrow became eligible for the national title after claiming the Victorian apprenticeship award earlier in the year.
"Mum and dad were there – I could hear mum for the stage – she was very happy and dad was over the moon," Mr Morrow said.
"One thing dad said to me after the state award after he shook my hand was, 'Don't come home til you win the national one,' so we were both pretty happy with that one."
Mr Morrow completed several stages after qualifying in the state award for the national title, including completing a full-scale job design, and a presentation to judges on renewable energy and energy use.