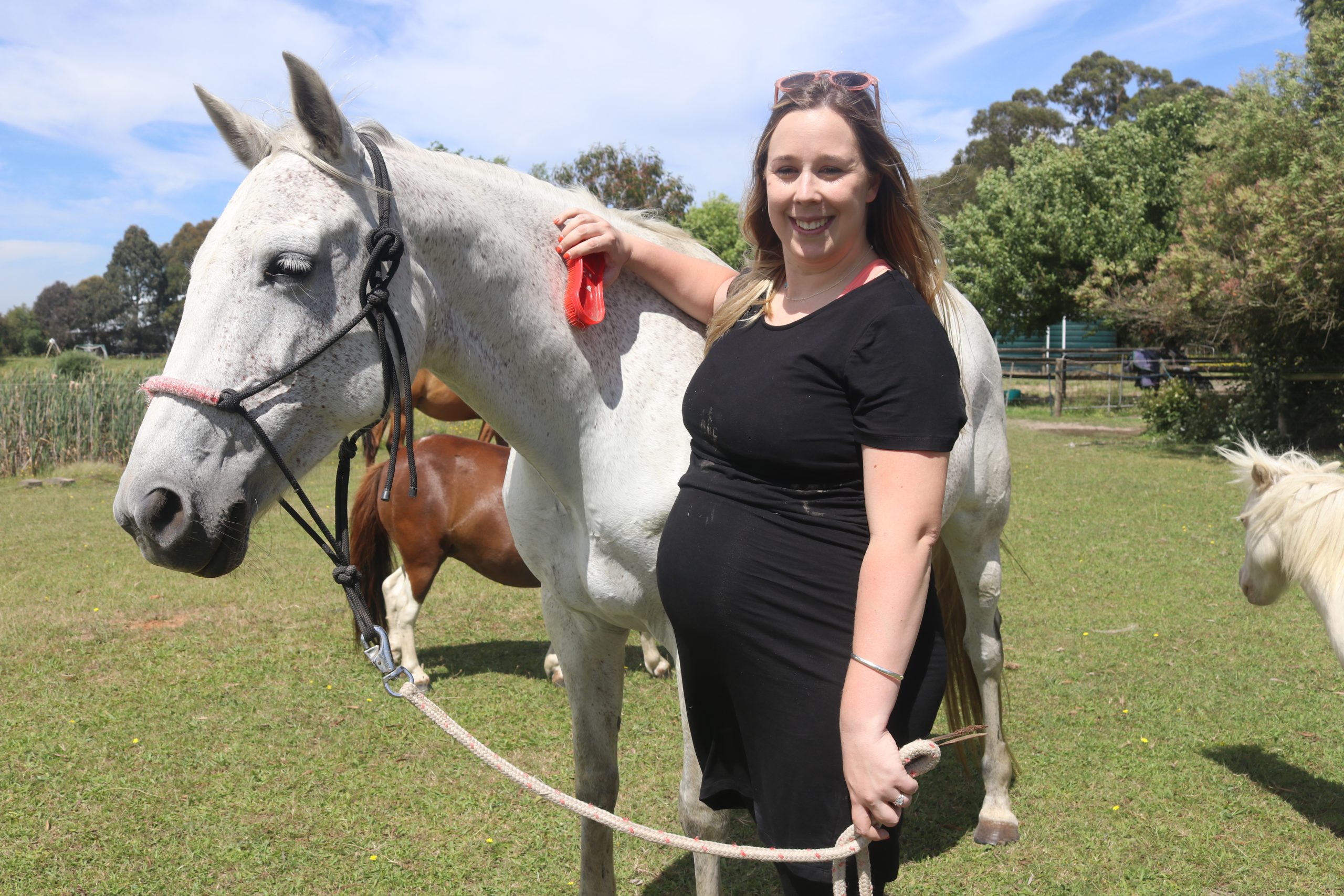 Michelle Slater
The gentle and healing nature of the horse is being harnessed in a new, equine-assisted therapy program to help people recovering from trauma.
Gippsland Centre Against Sexual Assault has recruited three racetrack retirees to help clients come to terms with trauma.
GCASA equine therapist Christina Melrose said the program had been tried and developed across an international network to help people such as returned veterans or troubled kids.
Clients spend an hour with the horses which also provides a time for personal reflection.
Ms Melrose said safety was paramount for both horse and human so clients were supervised by both an equine specialist and mental health specialist.
She said the program was still new, but was so successful they were in the midst of securing land in Nyora and hoped to take on more horses.
"Some clients don't want to externalise their feelings and talking therapy is confronting for some people. The rapport they can build with a horse is quicker than what they build with a therapist," she said.
Ms Melrose said horses were great therapy animals as they could act as a mirror for a client's thoughts and feelings.
Horses are prey animals, naturally on high vigilance and constantly aware of their surroundings, so the way a human interacts with a horse is reflected in the horse's body language.
Some people may choose to stand back in the paddock, or others may touch the horses or get out the grooming gear but the horses are never ridden.
"It's empowering for people to approach such big animals and this builds people's confidence to master their own issues in their lives," Ms Melrose said.
"Horses can represent challenges and if people can overcome their fears with the horses, they can overcome other fears."
One of the horses is an ex-racing thoroughbred who was destined for the doggers from the saleyard.
The other two are standardbred harness racers, one of which had come from an equine rescue charity.
"We don't need rideable horses so long as they are easy to handle. This shows that horses can have value just by being and by existing," Ms Melrose said.
GCASA counsellor Mary Rose Norton said they recently had two clients who had met the three horses and were keen to return.
"We offered them to go out with the horses and take their time with them. They slowly made steps towards the horses and once they made contact you could see their confidence rising," Ms Norton said.