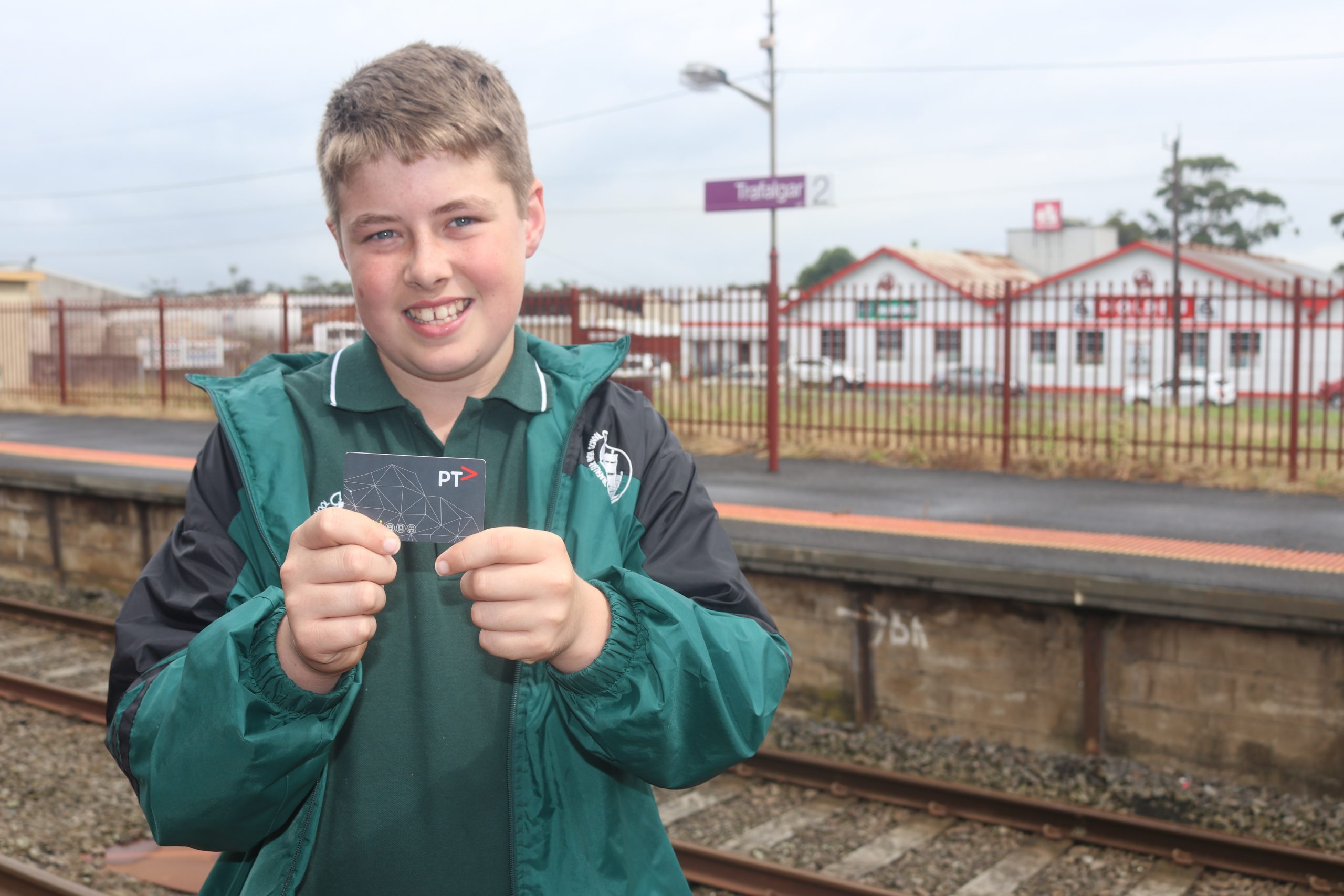 Michelle Slater
Latrobe Valley students who catch public transport to school will save some cash with simpler public transport concessions being introduced in the new term.
Students across Victoria will be able to use their PTV-approved school identification card for concession travel on public transport.
The change will mean students at participating schools no longer need to arrange, pay for and carry the dedicated PTV School Student ID, or arrange passport photos, which will save them $30 a year.
The only way students are eligible to travel on a student pass is with a PTV School Student ID.
More affordable Regional Student Passes will also be available, with a 50 per cent discount off yearly concession travel.
The new measures will benefit some of the 340 students at Trafalgar High School who rely on trains and buses to get to school.
Trafalgar High School student welfare officer David Lyons said the changes would be of most benefit to families who buy a yearly pass.
"I think this discount is more about supporting everyday families as the cost of so many different parts of education is going up," he said.
Mr Lyons said the school kept a stash of Myki cards to help struggling families, and there were also funds to help cover camps and excursions and a state school relief for uniforms.
"We make sure travel is not a barrier to people getting to school. V/Line tends to be understanding and we work with the network team because of our large number of students."
Year 7 student Clancy Quirk catches the train from Traralgon every day to get to school.
"This will help my family and a lot of families going to Trafalgar. I know of one kid who comes from Rosedale. Some families are struggling and this will free up money for other things," Clancy said.
Schools will need to ensure their school ID cards are approved by PTV and meet fraud prevention standards.
PTV will let with schools know how they can take part but students can also use their existing cards if their school won't participate.
Public Transport Minister Melissa Horne said this would make it simpler and cheaper for students to get concession fares on public transport.