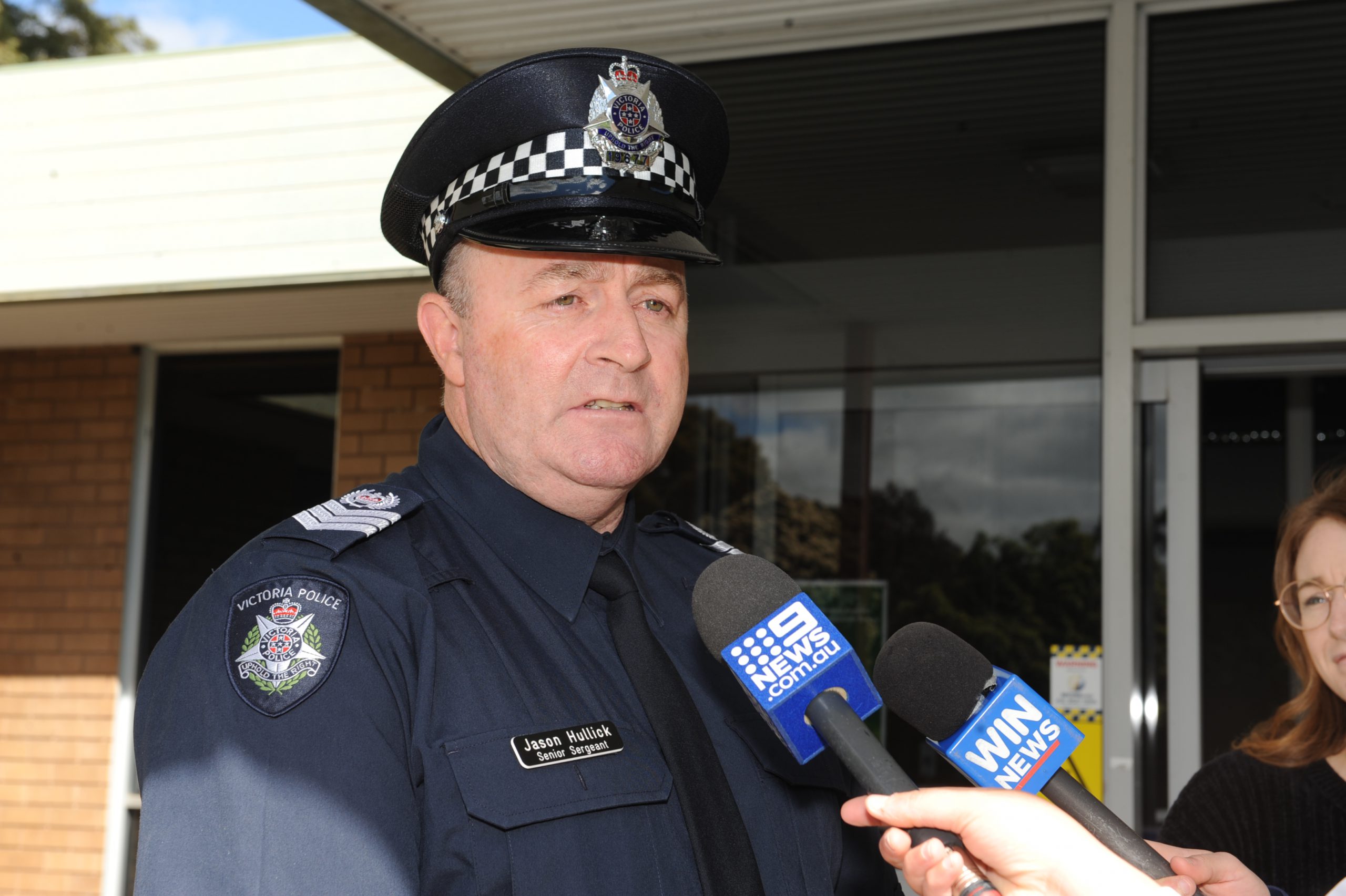 Bryce Eishold
Serious injury collisions rose more in the Latrobe Valley in 2018 than in any other area across Victoria, the region's road policing advisor says.

Data obtained by The Express show the Latrobe Valley recorded 20 more serious injury collisions compared to the previous year, while motorcycle collisions increased by 62 per cent on the previous 12 months.

Road policing advisor Senior Sergeant Jason Hullick said serious injury collisions were "the biggest challenge" police faced, with 13 serious injury motorcycle collisions recorded in the Latrobe Valley this year.

The Victoria Police data shows there was a reduction in elderly driver collisions across Latrobe, while there had been a "significant" increase in young driver collisions compared to the last year.
"Most incidents are caused by just normal people going about their lives," Senior Sergeant Hullick said.
"We're talking about decent people making small errors on the road which unfortunately from time-to-time results in catastrophic outcomes."
The data showed there was three motorcyclist fatalities across the eastern region – which includes Baw Baw, Bass Coast and the Valley – each of which had one motorcyclist fatality this year.
"Generally, in fact 99 per cent of the collisions, are avoidable and are often caused by driver error," Senior Sergeant Hullick said.
"It might be a combination of inattention, inappropriate speeds for the conditions – whether that be weather-related or roads-related – or people not obeying advisory signs around corners."
"We've seen a rise in Latrobe and in the Bass Coast area for seriously injured people on motorcycles – for Latrobe there's been 13 and in Bass Coast 12 and 17 in Baw Baw."
Latrobe also recorded a rise in passenger injuries across the municipality – up 300 per cent to 17 individual incidents – on the previous year.
"I think it's just a bloody by-product of collisions. A lot of the vehicles that have been involved in collisions have had passengers in them," Senor Sergeant Hullick said.
There were 123 serious injury collisions across the eastern region for people aged less than one to 55 – 15 of those people aged 18-25 in Latrobe.
"We've sort of almost bucked the trend a bit. There's been significant reductions in road trauma across the state but we haven't seen that in our division this year – we're up on serious injuries and fatalities," Senior Sergeant Hullick said.
"Just slow down and take care on the roads. It's the same message every year. You've got to get to your destination and get home again."