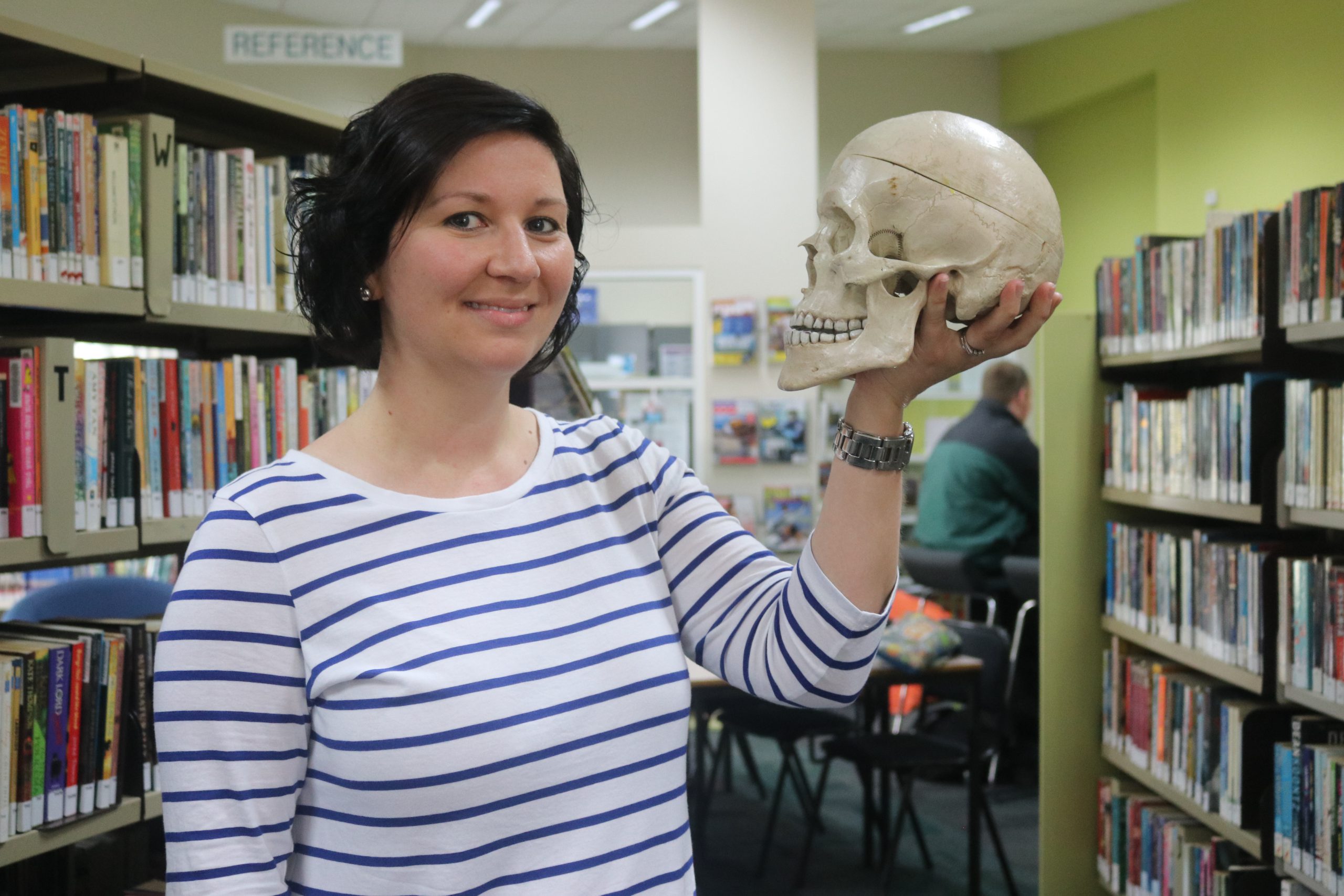 Michelle Slater
Trafalgar High School English teacher Leia Schnabl has been selected for a prestigious mentorship program to keep the words of Shakespeare alive in regional classrooms.

Ms Schnabl is one of 30 teachers from across Australia, along with fellow Gippslander and Traralgon College teacher Stephen Jeffs, to take part in the Bell Shakespeare Regional Teacher Mentorship.
The teachers will get a week of intensive training at Bell Shakespeare's Sydney headquarters and see its production of The Miser at Sydney Opera House starring John Bell.
Program participants will get ongoing support from Bell Shakespeare artists and staff as well as access to in-school and in-theatre programs.

Ms Schnabl said that although Shakespeare's texts were written 400 years ago, they were still relevant in the modern age.
"These are stories we can all relate to. Love, grief, politics and power – they are still current issues we grapple with," Ms Schnabl said.
"Our students' access to performances is limited in a regional area and I feel passionate that we should retain Shakespeare in the curriculum."
Ms Schabl said many students battled to understand the distinctive language and prose of the great playwright which made it challenging for them to engage with the stories.
She said his texts were taught across a range of year levels.
"One of the most rewarding joys is hearing students say they won't enjoy Shakespeare but come away surprised with how much they enjoyed it," she said.
"He intended his texts to be performed rather than reading it as a book. Sending kids to sit and read it line by line is not a great way to approach it."
Ms Schnabl hoped the mentorship would be a great way to help students and teachers overcome these barriers.
"Not all teachers feel the same way about teaching Shakespeare. Some say it's too much of a challenge and should be replaced," she said.
"But I think it's a valuable part of the curriculum even if it's a challenge to teach."
Bell Shakespeare's Artistic Director Peter Evans said the mentorship was an unparalleled professional development opportunity for teachers from regional and remote areas.
"Participants in the program are armed with new tools and strategies that can help break down the barriers to students understanding and appreciating the ideas, language and complexity of Shakespeare's work," Mr Evans said.