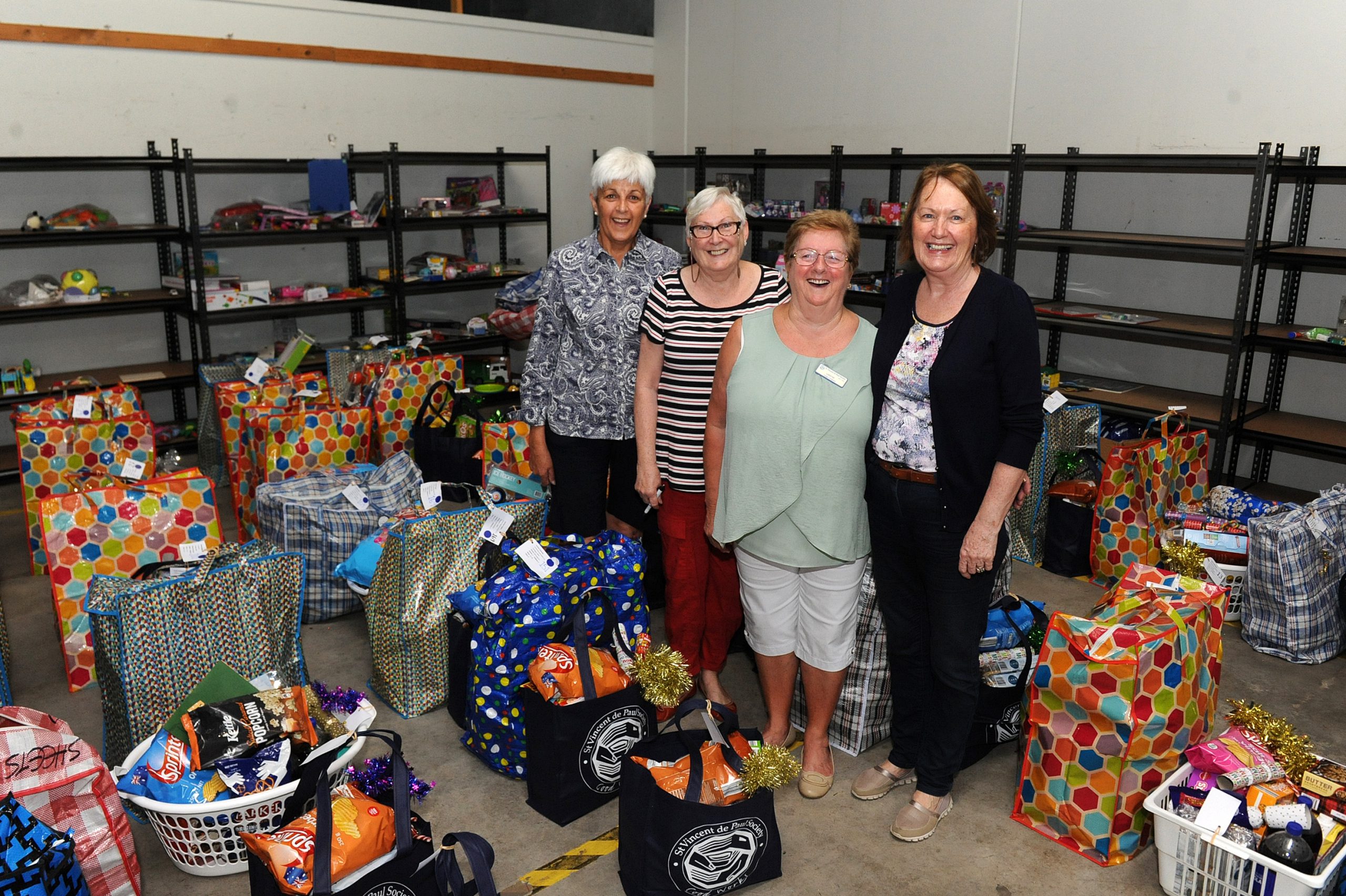 Cher Jimenez
A total of 187 Christmas hampers were distributed to families around Traralgon last week by volunteers at St Vincent de Paul Society, with 450 children also gifted toys donated by community members.

St Vincent social justice officer Larayne Ambrosini said the hampers contained Christmas food items such as pudding, cakes, tuna, ham and drinks and also a food voucher for a local supermarket to help struggling families during the holiday season.
She said a majority of the donated toys came from the recent toy run and from catholic schools around the area.
Society president Lyn Burns said the organisation would not be able to collect the items without the support of local businesses and the broader community.
"We just really appreciate the support the community has given us so that we're able to do this," Ms Burns said.
Ms Ambrosini said it meant a lot for struggling families to receive something to put on their Christmas table, adding that 30 families were added to the list of people the society supported this year.
"If they didn't get it a lot of them probably would not have Christmas fare on Christmas Day and some kids wouldn't have toys," Ms Ambrosini said.