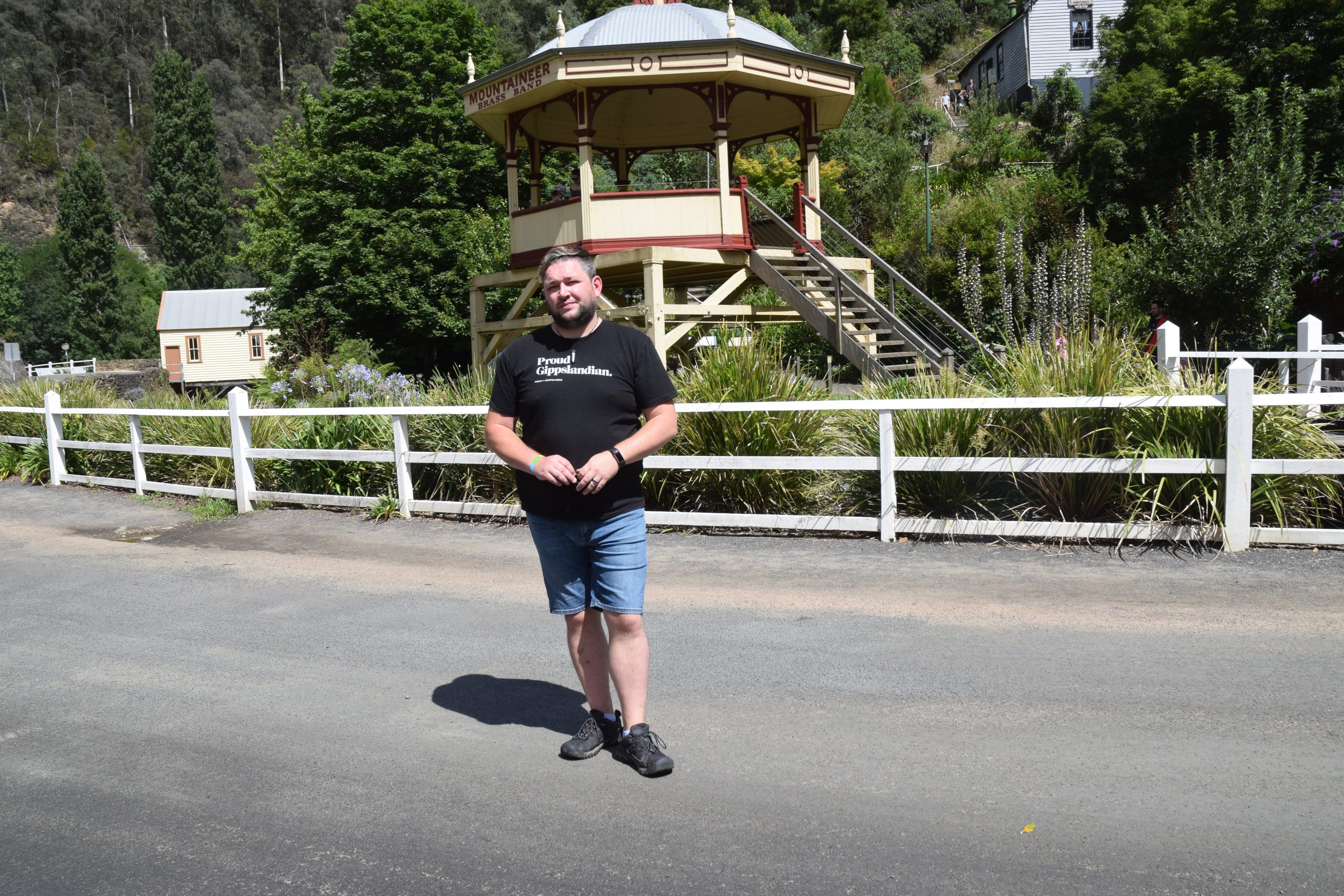 Heidi Kraak
Several Walhalla businesses have reported a marked decline in business over the usually-busy Christmas/New Year period, sparking concerns from the town's tourism association that it may become an ongoing trend.

Walhalla Mountain Rivers Tourism Association president Russell Wright said tourist numbers to the town had been declining over a six-month period and a number of businesses were reporting lower summer trading compared to this time last year.
"Some businesses over the last couple of days have reported a slight increase in visitors but that is only a temporary reprieve," Mr Wright said.
"In previous years gone by, accommodation providers have been full with lots of bookings between Boxing Day and New Year and this year there are accommodation providers who are normally full, saying they are nearly empty. Equally, the cafes are saying the same thing."

Mr Wright, who owns The Greyhorse Café in Walhalla, said autumn was normally a good season but winter was always very quiet.
"Then we only really have four months of [good] trading – we are really conscious as an association that businesses can't survive on four months of good trading," he said.
The Express contacted a number of businesses in Walhalla, with some reporting steady business and others reporting a marked decline in recent months.
Wally Pub owner Emma Lennie said Boxing Day and New Year's Eve had been "very quiet" compared to previous years and she was often having to send staff home early.
"[On New Years Day] we probably did about 45 meals – last year we did 130 meals," she said.
Wild Cherry Bed & Breakfast owner Richard Henry said business was doing well and that he had "a lot of people lined up on our books".
"We're almost solid for the next two weeks," he said.
The Walhalla Goldfields Railway also reported a busy Christmas period.
Despite the Christmas "reprieve", Mr Wright said there could be a number of factors contributing to what he described as an overall downturn, including the economic climate and marketing of the region.
"[Baw Baw] shire is tipping in $30,000 into Destination Gippsland, which all councils contribute. What should be asked is: 'what are we getting from that money?' From an association perspective, we are not getting very much at all," he said.
"From the Walhalla Mountain Rivers Tourism point of view, we are not seeing a fair and equal playing field in terms of promotion of tourism in this region.
"A lot of the stuff we're seeing at the moment coming through in both Destination Gippsland and the shire is very specific marketing for a certain destination or businesses … like Wilson's Prom or a certain attraction or adventure park. It is not regional promotion."
Destination Gippsland is the peak tourism organisation for the region and is partly funded by six member councils, industry and government.
Baw Baw Shire councillor Michael Leaney said he would "need to be convinced" the shire gets good value from Destination Gippsland for the $30,000 it contributes.
"In my opinion, tourism promotion of the inland and mountain areas of Gippsland by Destination Gippsland has been the poor cousin when compared to the coastal areas," he said.
"For example, during spring, when Walhalla Historic Township is a key attraction with cherry blossom and beautiful flowers, Destination Gippsland could only manage one post [about Walhalla] on their consumer Facebook page whereas Wilson's Promontory was featured 13 times."
Cr Leaney is also the owner of the Star Hotel in Walhalla.
Destination Gippsland chief executive Terry Robinson refuted suggestions coastal areas were favoured on the organisation's social media, stating there was "no question at all" the shire was getting value for money.

"Our role is to grow the visitor economy for the whole of Gippsland – everything from Phillip Island to the New South Wales border," he said.
"It is not as though our organisation is delivering individual marketing or tourism services for every town … we are trying to grow the whole. Our competition is the Great Ocean Road, New Zealand.