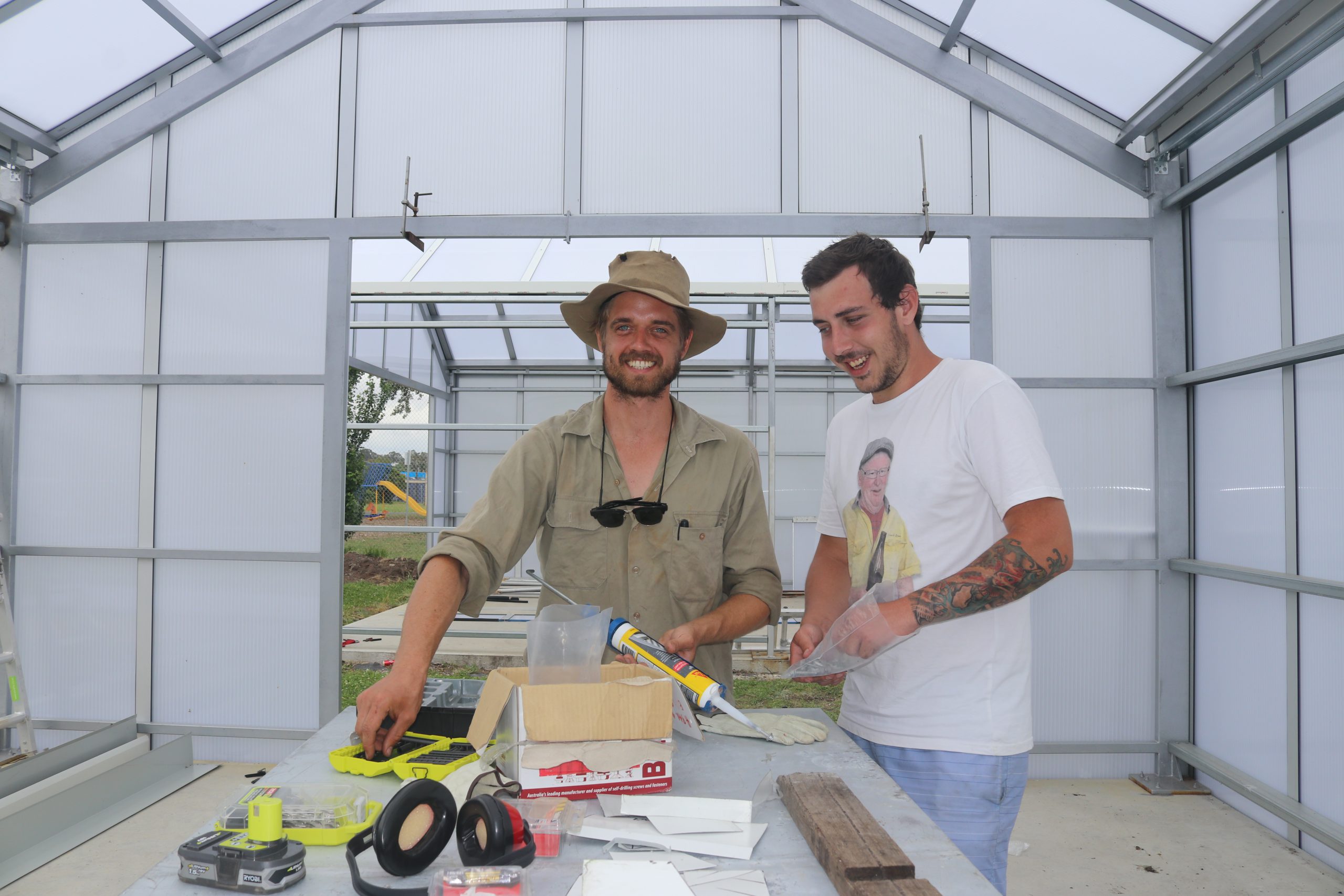 Michlelle Slater
VRI volunteers have been learning new skills while building innovative shedding that is unique to the Latrobe Valley, using a material that lets in natural light while cutting energy costs.
The sheds are part of a ReActivate Latrobe Valley project to create a workshop space to run recycling and repair programs, with long-term plans to teach digital fabrication.
The sheds are being clad with Ampelite, a strong, lightweight and opaque polycarbonate sheeting that lets in the light but stops UV and acts as an insulator.
Project coordinator Kyle Bush said this was the first building in the Latrobe Valley to be constructed with the innovative material, and hoped for it to become talking point for the community.
"This is a demonstration project in a way as it's unique building material. It looks like a greenhouse but it keeps cool inside on hot sunny days," Mr Bush said.
"The people working on it will have skills no-one else in the Valley will have. It's built by the community for the community."
More than 20 volunteers and job seekers have been part of the construction and the sheds should be finished and ready to use in the middle of 2019.
"This has been a great way for unemployed people to use their skills for something visible that has become a showpiece," Mr Bush said.
"And for those people without skills, we've been teaching them labouring, how to use power tools, cutting and measuring and basic building skills. This is great way to lead to jobs."
ReActivate co-director Joh Lyons said the sheds were built with community funding and money raised from VRI activities.
"This provides an accessible space for people to try new things at a low risk, as with high unemployment and high costs of education, we need these spaces for people to learn from one another," she said.
"This is space where people can solve problems by learning by doing."