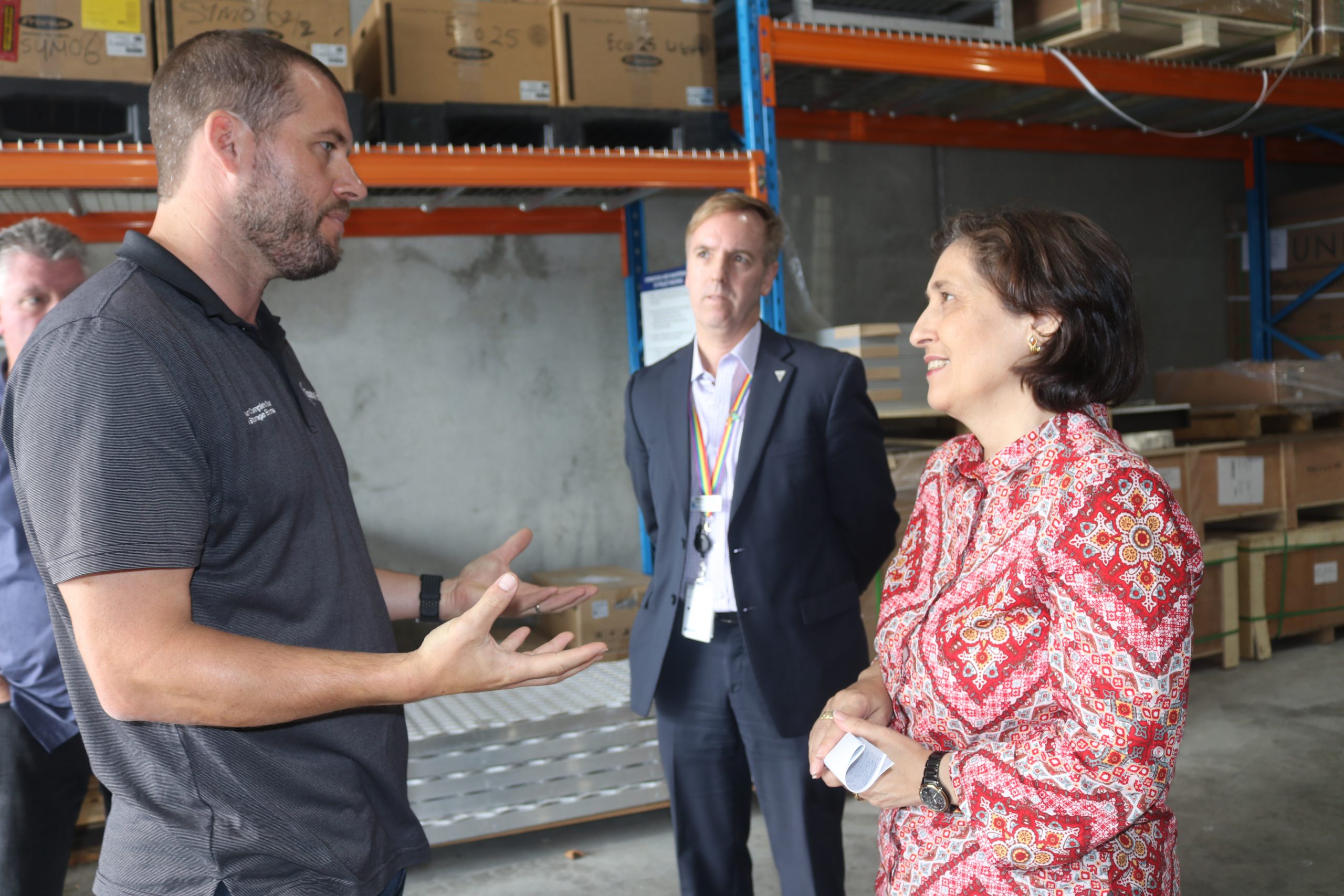 Michelle Slater
The Latrobe Valley is enjoying the start of a solar boom with a spike in the number of people applying for renewable rooftop rebates.
Energy Minister Lily D'Ambrosio was in the Latrobe Valley yesterday to ramp-up the $1.4 billion Solar Homes rebate scheme, which will be expanded over the next decade.
The Minister said the rebate scheme will be extended to include a No Interest Loan Scheme from July 1 this year and will also include rental homes.
Ms D'Ambrosio visited Gippsland Solar to hear how the scheme has created more jobs and has allowed more people to access cheap energy.
She said the rebates have allowed more families to afford solar which will help drive down energy bills and free up household budgets.
Morwell-based agency Solar Victoria has received almost 50 applications for rebates of up to $2225 for solar panel installations, and $1000 for solar hot water systems.
"We know the interest has been overwhelming and it's extended all expectations. It shows how vital a program and government commitment to help families reduce energy costs is so important," she said.
"It's hit the mark and Victorians have welcomed it."
Ms D'Ambrosio stressed that strict quality control was a critical part of the scheme, which would include standards on technology and installers and spot audits to ensure safety and standards were met.
"As more people take on solar, we need to make sure the whole network can cope with more distributed energy generation and sharing of this energy than what has traditionally been the case," she said.
Gippsland Solar managing director Andy McCarthy said the rebate had allowed the company to put on five more staff.