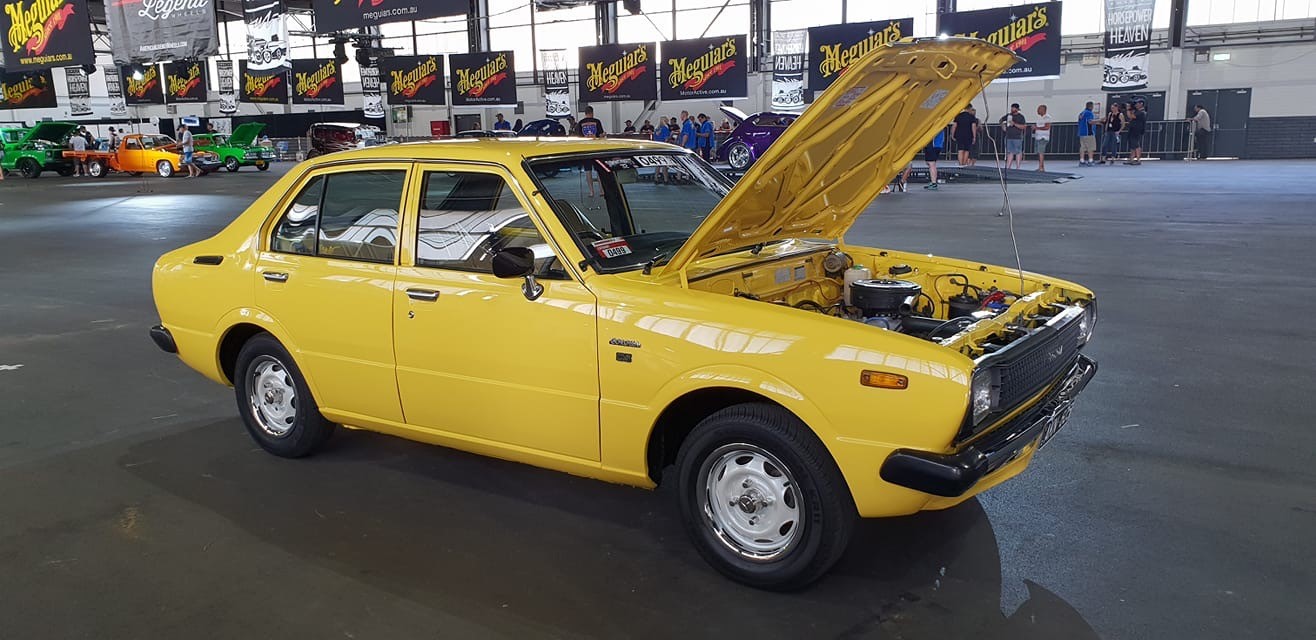 Bryce Eishold
Kelly Dunstan's canary yellow 1980 Toyota Corolla might not have the grunt of the Aussie V8 or soft lines and sophisticated style of a Maserati, but it certainly turned heads at this year's Summernats.

The Traralgon resident bought the car in 2016 from the original owner – then with 118,000 kilometres on the clock – and has since spent a significant amount of time, money and effort in restoring the car in its original condition.
The 1.3 litre auto was selected to participate in the Summernats 32 City Cruise where about 400 cars were chosen to tour the streets of Canberra in a closed road parade.
The annual festival allows car enthusiasts of all makes and models to showcase their pride and joy at show and shines, driving competitions and the iconic burnout challenge.
"My car's not suitable for burnouts and I didn't want to enter for any of the driving events because I'm a bit precious about the car," Ms Dunstan said.
"I love its reliability, I love that it brings back memories. Every time someone talks about my car they're talking about an aunty who owned one … and [it] puts smiles [on] people's faces."
Since purchasing the car, Ms Dunstan has attended to the paint and panels, including maintaining its original colour, a freshen up of the engine, re-chroming and small but important details right down to re-creating the original factory and dealership stickers. The car was also judged in the street class category at Summernats 32, opposed to the elite category where show cars which are rarely driven are displayed.
"To my surprise I was put through to the final of the category and I believe there about 60 cars in the final given there was about 2000 cars entered," Ms Dunstan, one of only two female members of the Latrobe Valley Street Machiners Car Club, said.
"I want to keep displaying it, drive it when I can and that's the thing – I don't want to be too precious about it – I want to be able to enjoy my car."