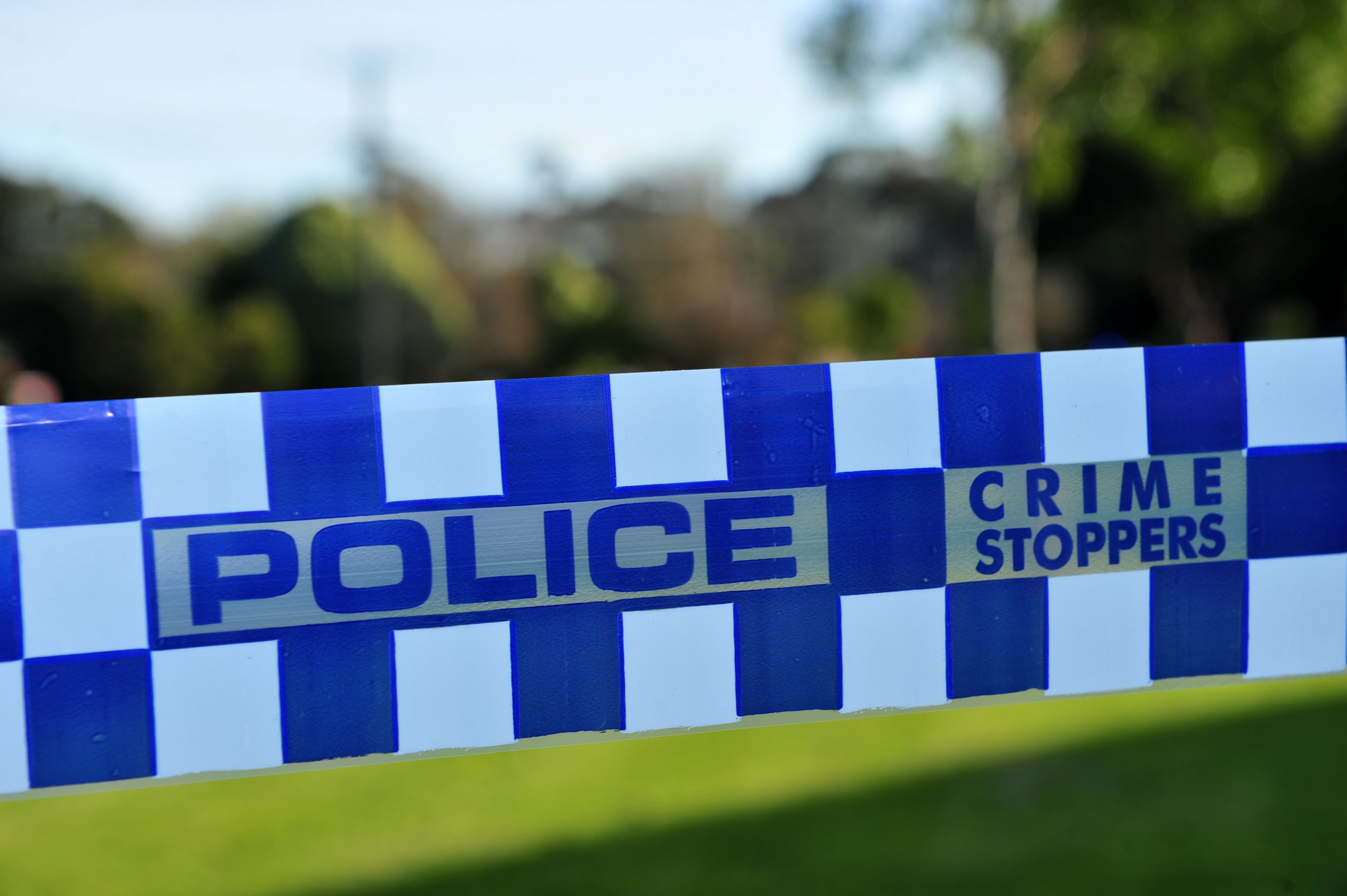 Bryce Eishold
Detectives are appealing for dash cam footage following a suspicious blaze on Hazelwood Road which burnt about one hectare of grassland on Monday.

The fire broke out about 4.30pm, however, was quickly controlled with assistance from Morwell and Traralgon fire brigades and aerial firefighting equipment, police said.
While the fire caused no significant damage to private property on the east side of Hazelwood Road, detectives said the cause of the fire was unknown and being treated as suspicious.
Drivers with dash cam footage or information about the incident can phone Latrobe Crime Investigation Unit on 5131 5000 or Crime Stoppers on 1800 333 000.
Taser, fireworks found in raid

Stolen items and an illegal taser were found during a raid on two Traralgon properties on Monday morning.
Detectives carried out search warrants at the Swallow Grove and Kosciuszko Street homes about 9am where a number of stolen items, including a dirt bike, electronic equipment and jewellery, were allegedly found.
Police also seized an illegal taser, fireworks and ammunition at the properties.
A 47-year-old Traralgon woman was charged with handling stolen goods while a 20-year-old Traralgon man was charged with burglary, theft, handling stolen items and other offences.
The pair were released from custody and will face Latrobe Valley Magistrates' Court at a later date.
Goat theft update

A fourth person has been arrested in relation to livestock thefts from the Gippy Goat Cafe in Yarragon.
Warragul Detective Senior Constable Justin Prestidge said a 37-year-old man from Brunswick was charged with the theft of a goat after he was interviewed at Melbourne West Police Station.
He was bailed to appear at the Latrobe Valley Magistrates' Court on February 18.
Detective Senior Constable Prestidge said the man was alleged to have been involved in removing a white milking doe from the Gippy Goat in an incident that took place just before Christmas.
He said police expect to make three or four arrests in relation to being directly involved in removing three goats and a lamb from the property.
Police had already recovered the dairy doe and lamb from a Koo Wee Rup property earlier this month, however, a female goat and a kid are still missing.
Hernes Oak car fire

Police are investigating a suspicious car fire after a silver Suzuki sedan was set alight on the Princes Freeway at Hernes Oak last week.
Detectives said a passerby saw the car alight on the westbound off ramp about 11.20pm on Friday.
Latrobe Crime Investigation Unit Detective Leading Senior Constable Rob Kovacs said the vehicle had been on the side of the freeway for about a day.
Police are appealing for information in relation to the blaze and were concerned at the time of the incident the fire may have spread to nearby bushland.
People with information can phone Crime Stoppers on 1800 333 000 or report online at crimestoppersvic.com.au.
Morwell house fire

People have been warned about the dangers of using old and faulty electrical leads following a house fire in Morwell on Saturday.

Firefighters were called to the Joseph Court, Morwell house just after midnight on Saturday following reports of a house on fire.
The blaze caused significant damage to the property, police said.
While no one was injured, police said an extension lead from the bedroom to a radio outside the house caused the fire.