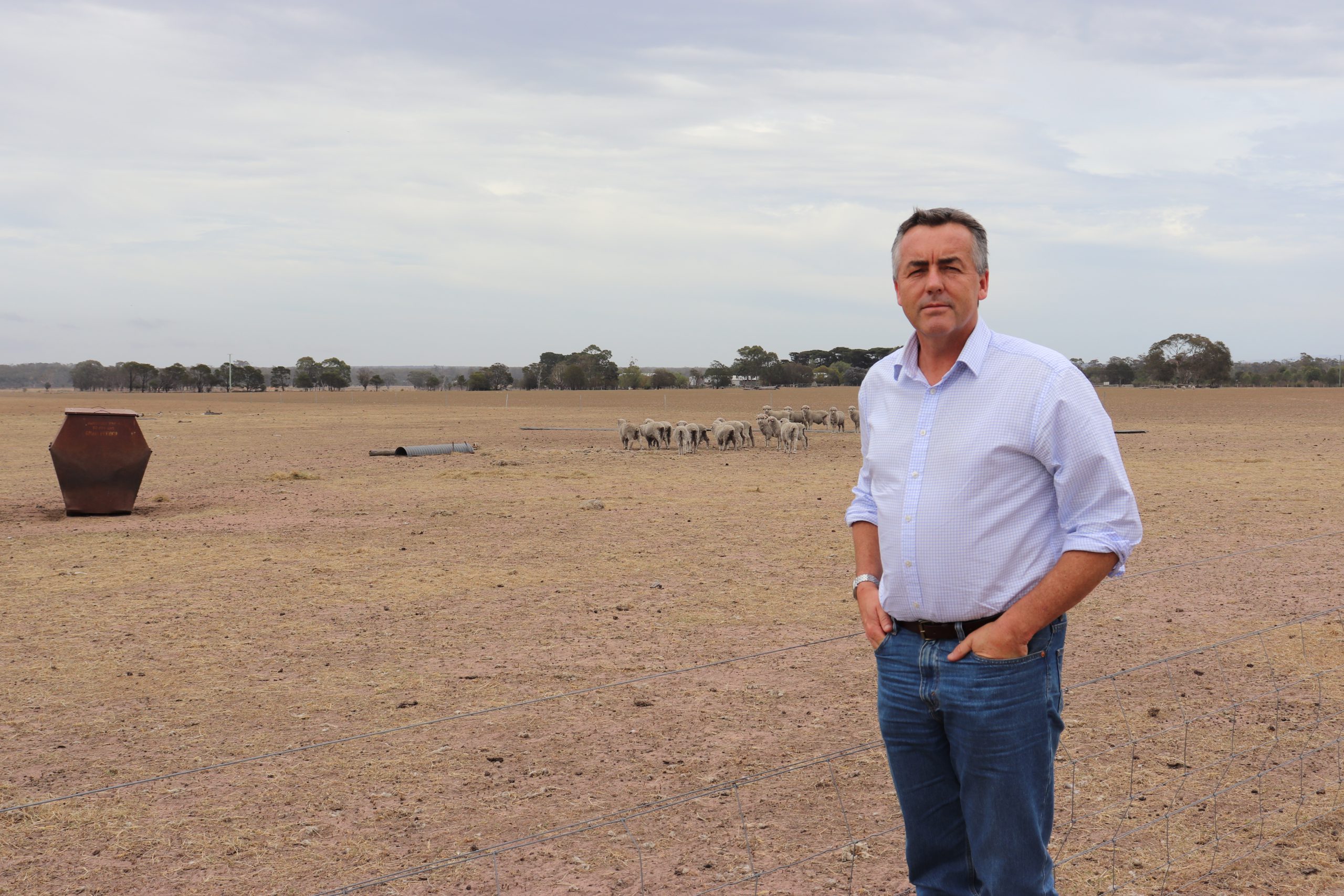 Michelle Slater
Member for Gippsland Darren Chester is calling on all levels of government to join forces and support the region's drought-affected farmers.
Mr Chester toured his electorate last week speaking with drought-affected communities. He also met with Victorian Farmers Federation representatives.
He said many farming families told him they were crippled by fixed costs including household expenses, stockfeed and unfair municipal farm rates.
"There's no doubt the drought is beginning to bite more deeply in large parts of Gippsland," Mr Chester said.
"I'm calling for the federal, state and local governments to work more collaboratively to make sure they are providing more support to our farming families."
Mr Chester has written to the Prime Minister and the Agriculture Minister calling for a whole-of-government approach with a focus on Gippsland.
"I'm confident the Prime Minister and the Agriculture Minister are doing their best to try to get support out to Queensland, New South Wales and parts of Victoria," Mr Chester said.
"But more needs to be done. The feedback I've received is that there is too much red tape. It's too complex."
He said the federal government had already committed almost $7 billion for drought support, including more than $25 million to improve mental health services in drought-affected areas.
Mr Chester said beef and sheep farmers were experiencing the driest conditions of the past 100 years and many had de-stocked to point they were down to their breeding animals.
The MP said he backed calls from the VFF to tackle inequitable farm rates, which had doubled in 12 months in some areas, but he rejected the idea of subsidising transport for fodder.
"State and federal governments can work together for some rate subsidies through local governments. You can't expect local government to wear the cost themselves," he said.
"I don't think transport subsidies work. They inflate prices for other farmers around the state and I don't think it has worked in the past."
The Victorian Agriculture Minister Jaclyn Symes has visited Gippsland twice since she was sworn in as minister in December.
The state government has already announced a raft of drought assistance packages including an additional $25 million in October.
A spokesman for Ms Symes said the state government was well aware that conditions were getting worse for Gippsland farmers.
"We are always happy for opportunities to work with the federal government when it comes to helping Gippsland's drought-affected farmers," he said.