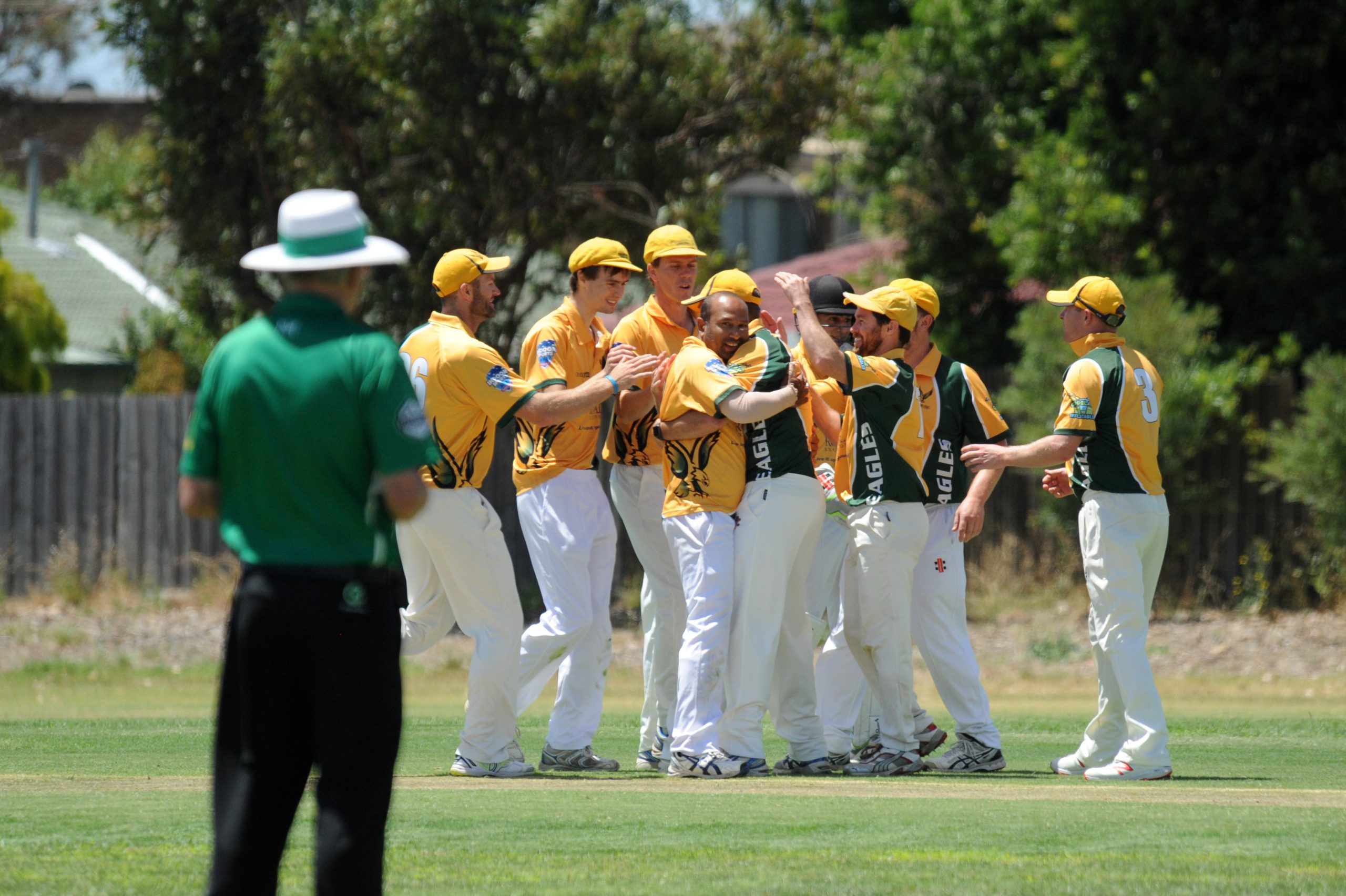 Kate Withers
CRICKET
LVDCL
A GRADE

A stunning upset unfolded in the LVDCL's A grade competition at the weekend with Traralgon West edging out Centrals for the win on Saturday.
In just their second win for the season, the Eagles didn't set the innings alight in the Twenty20 fixture but were helped by a top-order capitulation from Centrals.
Traralgon West managed 6/88 from their 20 overs with no standout performers but a top-score of 15 from opener Brenton Howe and 14 from Nilantha Thillekarathna.
In reply, the Lions lost Nathan Freitag for 10 before the next three wickets all fell for ducks to leave them reeling at 4/14.
A surge from the tail came too late as Centrals were all out for 81 in the 18th over.
Brenton Howe finished with impressive figures of 4/8 while Thillekarathna and Adam Thow each took two wickets.
Latrobe v Trafalgar
Latrobe have cemented their stranglehold on the LVDCL's A grade competition with an easy win over Trafalgar.
The Ships won the toss and sent the Sharks into bat in a move that soon backfired as the ladder leaders smacked their way to an imposing 3/157 at the end of their overs.
Stellar efforts from Anthony Bloomfield (49) and Justin Vajler (41) paved the way while Ronnie Chokununga chipped in with 17 and Benn Zomer 12 not out.
In reply, Trafalgar found themselves at the mercy of bowling duo Hayden Kimpton and Mark Lawrence who dismantled the order to finish with 3/12 and 4/25, respectively.
Yallourn North v Jeeralang-Boolarra
Jeeralang-Boolarra cantered to an easy win over Yallourn North on Saturday thanks to a standout performance from Brett Duncan.
Duncan got the Panthers' innings off to a flier and made 52 to lead them to 7/110 at end of overs.
Mark Rawson was next best with 21, Ben McCormack made 14 and Nick Duncan 10.
The Bombers were no match in reply and were all out for 63 in the 16th over.
Matt Heeps (19) was the only player to get a start as Ryan Laukens ran rampant in attack for Jeeralang-Boolarra and finished with phenomenal figures of 5/3.