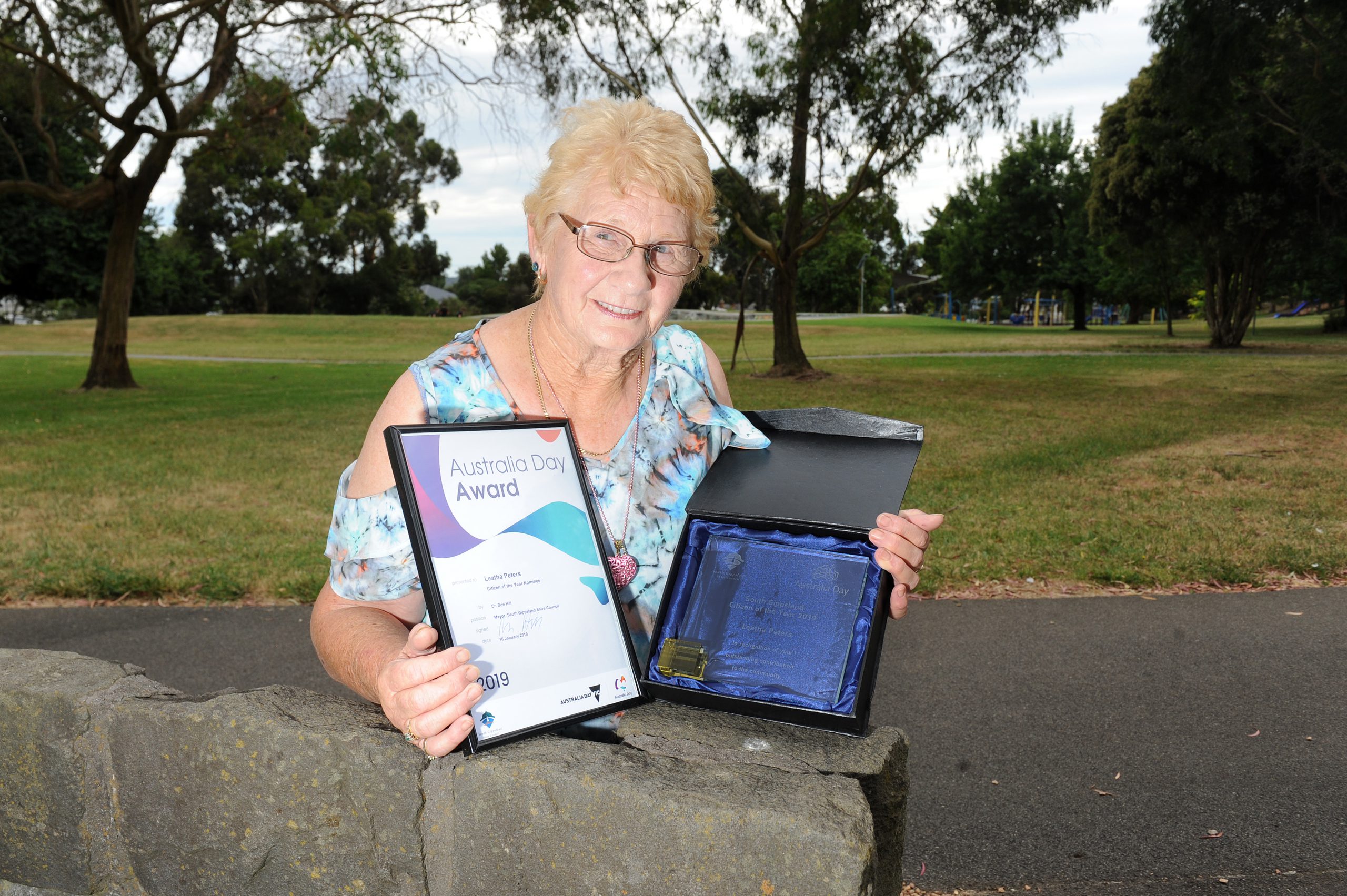 Michelle Slater
A COMMUNITY champion with a strong sense of civics was named South Gippsland Shire's Australian of the Year at an awards ceremony in Leongatha last Wednesday.
Mirboo North beef farmer Leatha Peters is a long-standing community member who has been batting for the town for decades.
"This award is for Mirboo North and the organisations I'm involved with, not just for myself," Ms Peters said.
Ms Peters originally hailed from the Mitta Valley and moved to Gippsland when her parents took up dairying in Thorpdale south.
She later met her husband Barrie and the pair moved to Mirboo North in 1960 before they moved onto a farming property out of town in 1972.
She now runs the property by herself and with her youngest son when he is available.
Ms Peters said she first became involved in her local community through her four children which fostered her love of helping others.
She said volunteering helped her devote her time to the community after her husband passed away 26 year ago.
"I like being out there helping and it helps me as well. It keeps me focussed. I've always had this sense of needing to help," Ms Peters said.
Ms Peters was a founding member of the local Lions club and last year she was given the service club's highest honour with a Melvin Jones Fellowship.
She is also heavily involved with the Mirboo North swimming pool redevelopment and organised a country music open mic event in support of the project.
She is the Mirboo CWA vice president and treasurer, is on the local hall committee and volunteers at the town op shop and Gippsland Farmer Relief agriculture charity.
Ms Peters has had her hand in the local footy clubs, fire brigade, schools and kindergartens, hospital auxiliary and singers group.
"Mirboo North is a lovely country town. I love putting back into this town," she said.
"The biggest thing I want to see for this town is to get its swimming pool going. It will attract lots of people, it's Mirboo North's biggest asset, especially because of the hot summer. It will be great."