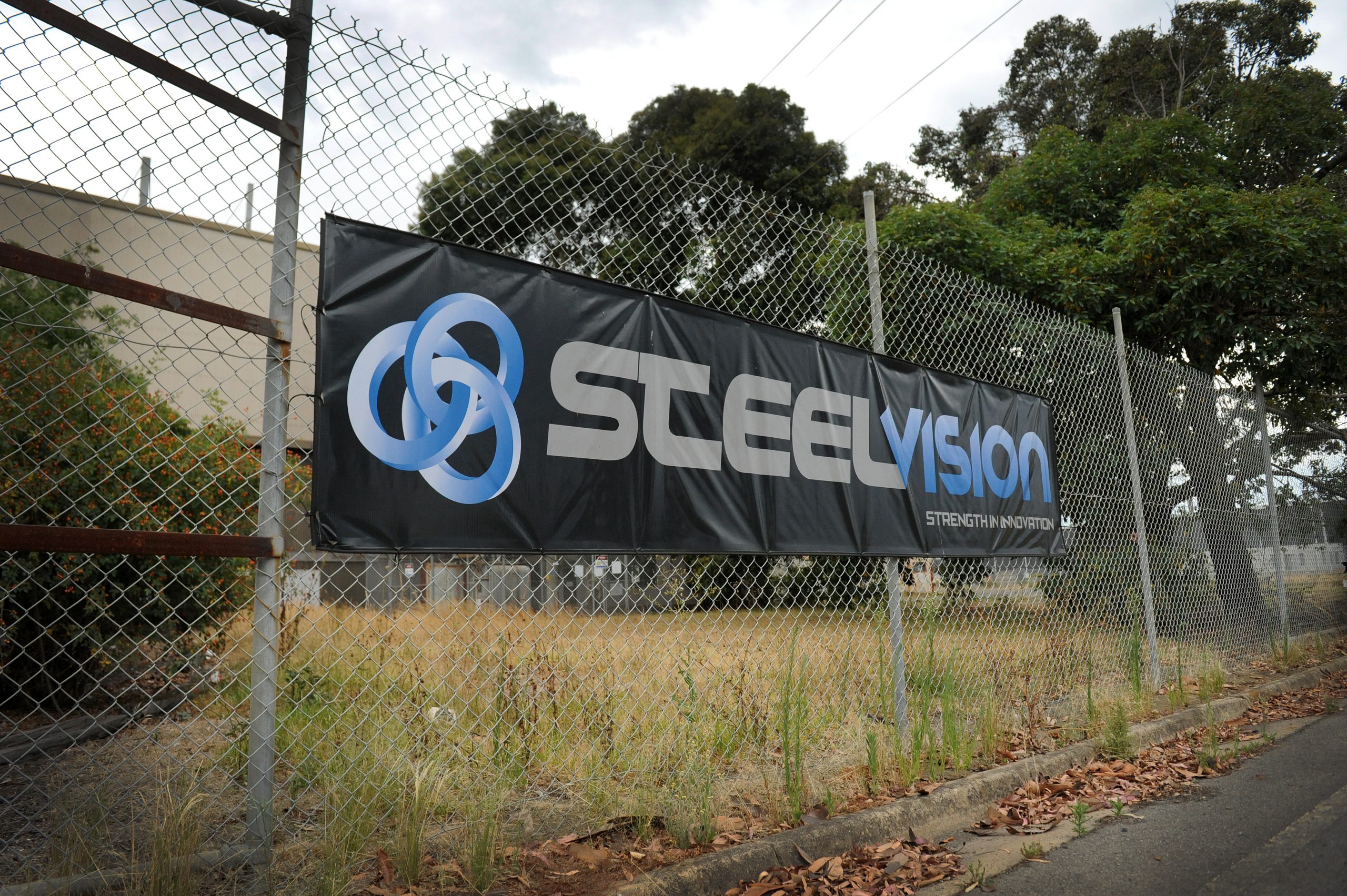 Bryce Eishold
Regional Development Victoria has defended its decision to give more than half-a-million dollars to a company now on the brink of being wound up after it was revealed the company owed more than $1 million to Latrobe Valley businesses.

The Express can reveal Steelvision, which received about $750,000 in Hazelwood transition funding and had a major contract to upgrade security at Parliament House in Canberra, owes significantly more than initially reported on Thursday.

More than a dozen additional Latrobe Valley businesses and organisations in Perth and Queensland contacted The Express last week after reading Million dollar outrage, and claimed they were owed as much as $700,000 combined dating back almost 12 months. This was in addition to the $1 million in debt reported on Thursday.

Related:

In a statement, a Regional Development Victoria spokeswoman said Steelvision's grant application was assessed in December 2017 and was based on a funding criteria and financial risk assessment.

The grant was announced by the state government in March 2018; less than a month before the Melbourne-based company was brought before the Supreme Court of Victoria by the State Revenue Office, owing more than $135,000 in unpaid payroll tax.
However, RDV declined to reveal details of the agreement, citing commercial-in-confidence conditions, despite calls from two local MPs for the government to explain the situation.
"The grant to Steelvision, like the majority of government grants to private businesses, is commercial-in-confidence," the RDV spokeswoman said.
"Any payments made are in accordance with the terms of the grant agreement and based on achieving project milestones."
But RDV refused to release the terms of agreement which outlined the milestones Steelvision had to meet in order to receive the funding.
The spokeswoman said RDV first became aware of Steelvision's "significant financial difficulties" in August 2018.
"[RDV] has remained in close contact with the company to understand the issues and how it may impact other businesses in the region," the spokeswoman said.
On Friday, Member for Morwell Russell Northe wrote to Jobs, Innovation and Trade Minister Martin Pakula and Regional Development Minister Jaclyn Symes calling for intervention.
"It is unacceptable that so many locals have been left in the dark in relation to matters pertaining to Steelvision and they deserve better," Mr Northe's letter read.

"As you can appreciate, this is a diabolical situation for many businesses, individuals, families and our community which has experienced some significant economical and social challenges in recent times."
A day earlier Mr Northe called for a review into the state government's transition funding process and a compensation fund to assist Latrobe Valley businesses which are owed thousands, and in some cases, hundreds of thousands, by Steelvision.
"The state government simply can't wipe its hands of this mess, and it must bear responsibility and provide leadership in fixing the problem it has helped to create," Mr Northe said.
Member for Eastern Victoria Melina Bath also weighed in on the Steelvision saga, labelling the state government's decision to fund Steelvision an "incredibly poor choice".