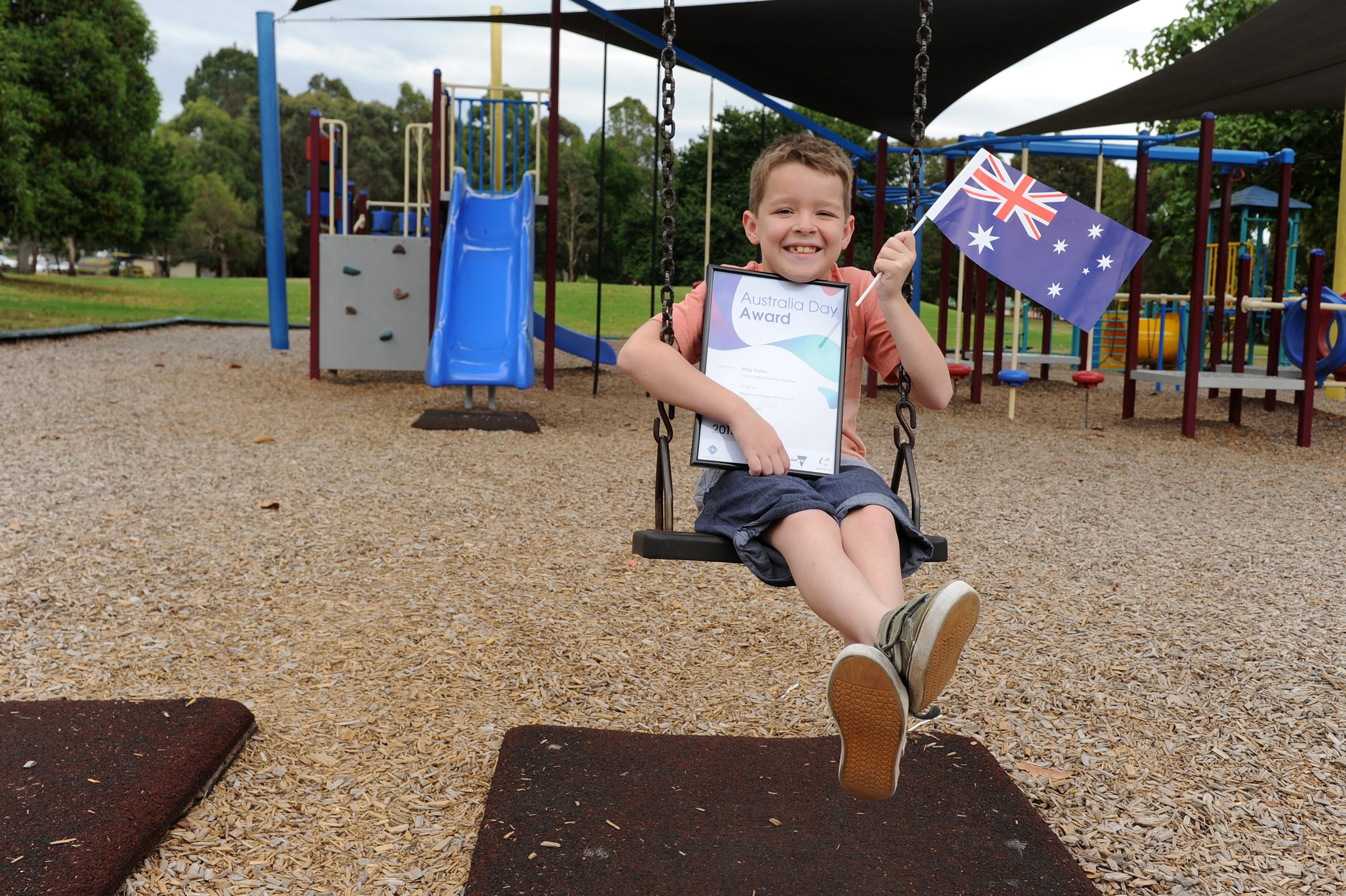 Michelle Slater
Mirboo North has been a hub for producing citizens who go above and beyond for their local community and a seven-year-old boy has just joined the ranks on the town's honours list.
Riley Parker was too young to be named South Gippsland Shire's young citizen of the year at its Australian Day ceremony last week.
Instead, the shire honoured him with a special certificate for single-handedly raising more than $2000 towards the town's swimming pool redevelopment project.
His mum Katie Nyhuis said her son was incredibly excited when his name was mentioned at the awards ceremony.
She said he went to congratulate fellow Mirboo North resident Leatha Peters who was named the shire's Aussie of the year when the master of ceremonies approached him.
"He knew he wasn't old enough to be part of it – he was okay with this. The MC gave him a certificate. He was in shock but super-chuffed. His smile said it all," mum said.
"When we got home we had to put it up straight away."
Riley started fundraising for the pool when he took part in his local primary school's five cent challenge, and approached his family and friends for silver coins. His class won the challenge in which the school raised $1000, or 10,000 individual five cent pieces, for the pool.
"He took it very seriously. He came home and said we need all the five cent pieces. But when it was finished Riley was still not content. He took it upon himself to keep collecting coins," Ms Nyhuis said.
"Quite often at school, people still come up with bags of coins from their parents. He gets support from everyone. It's such a lovely tight-knit school."
Ms Nyhuis said they put collection tins in local shops and started a social media campaign in which Riley uploaded his own videos to thank everyone.
She said Riley developed his sense of civics from the family's involvement in the church and watching his grandparents in the CFA.
Ms Nyhuis said Riley sometimes gets worried the pool wouldn't reach its funding target for the multi-million capital works upgrades in which the shire is contributing $3.6 million.
"But then he asks what else we can raise money for after the swimming pool is fixed," she said.