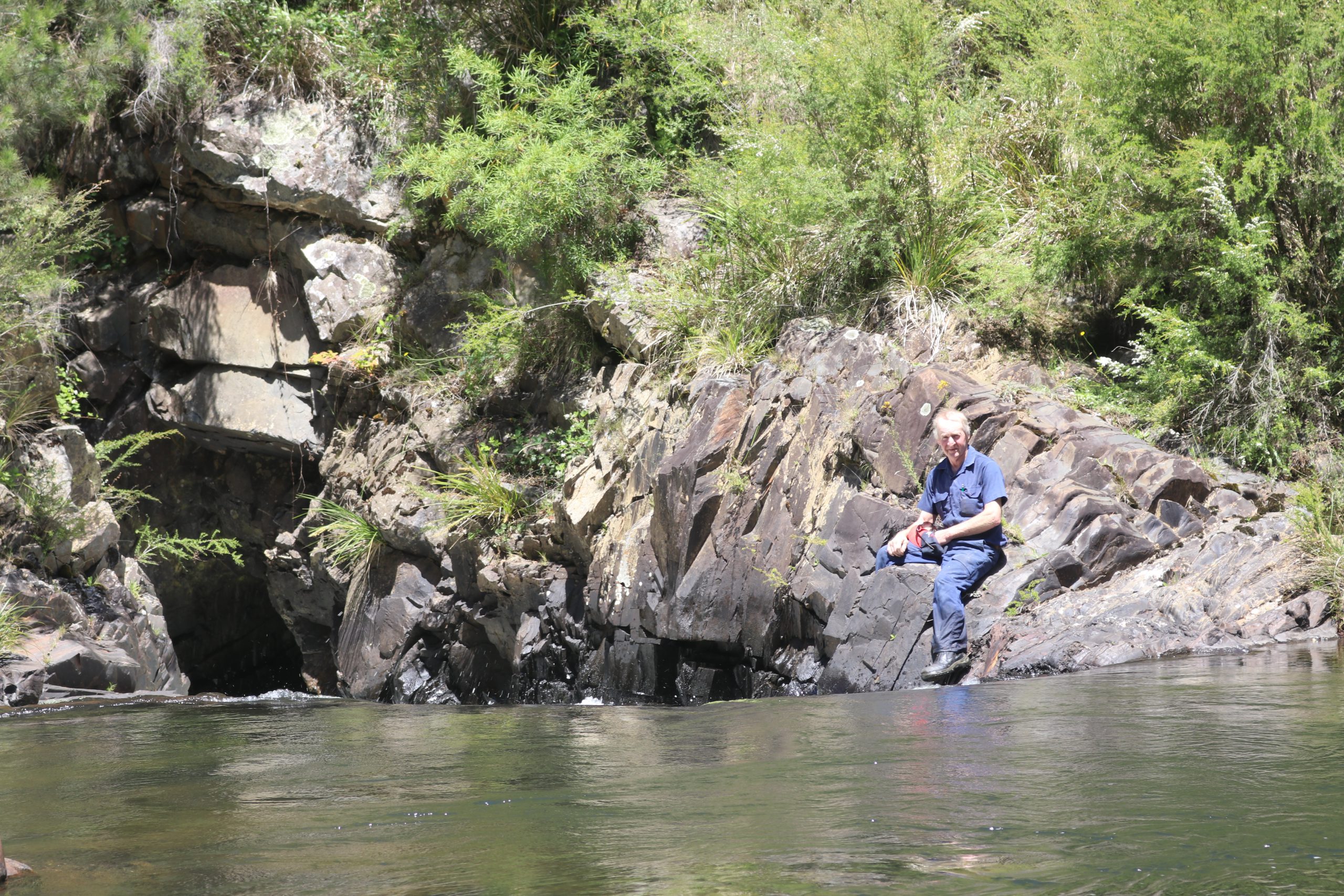 Michelle Slater
The shovels will finally hit the ground in early February to start a Thomson River fishway at Horseshoe Bend near Walhalla in a project that has been in the pipeworks for 20 years.
The fishway is being created to divert water back into the river from the historic Horseshoe Bend goldmining tunnel to help the migration patterns for the vulnerable Australian grayling.
Heritage proponents had objected to the project which meant it had sat on the backburner for the past two decades, but recent regulatory approvals meant the fishway would go ahead.
West Gippsland Catchment Management Authority waterways project officer David Stork said the site would be fenced-off from the public with security fencing up from February 1.
"We have 88 kilometres of high quality river habitat upstream of the upper Thomson and Aberfeldie. Connecting rivers is important to maintain river health," Mr Stork said.
"We have a number of migratory fish species, including the Australian grayling, and this will allow them to improve their numbers as well as other fish species."
The Department of Environment, Land, Water and Planning will hand the site over to the WGCMA to control, and contractors will start erecting signage and shedding for works to start.
The project will involve removing trees to widen the access track to get machinery in and out but the track will be rehabilitated as part of the six-month project.
The fishway, which will be more than 200 metres long and just under three metres at its deepest point, will be created by digging out bedrock to form a river channel.
Mr Stork said the project was put on hold for nine years to establish community consultation groups looking at the project's options, while maintaining the site's heritage and scenic values.
"The initial approaches were not sensitive towards heritage values of the tunnel. There were a number of different processes which identified this option which met all the requirements and permits," Mr Stork said.
"State government and regulatory bodies are satisfied the project is justified and it adequately addresses all the risks."
He said the site would not be "fundamentally different" after the project was finished and a stakeholder reference group would be invited to onsite during construction.
Built in 1912 to divert water so gold prospectors could pan in shallow waters, Horseshoe Bend Tunnel was given a heritage listing several years ago.
Friends of Horseshoe Tunnel members had disputed the need for the fishway, claiming earthworks would create unintended environmental problems and threaten the site's tourist value.
The Express contacted the friends' group for comment.