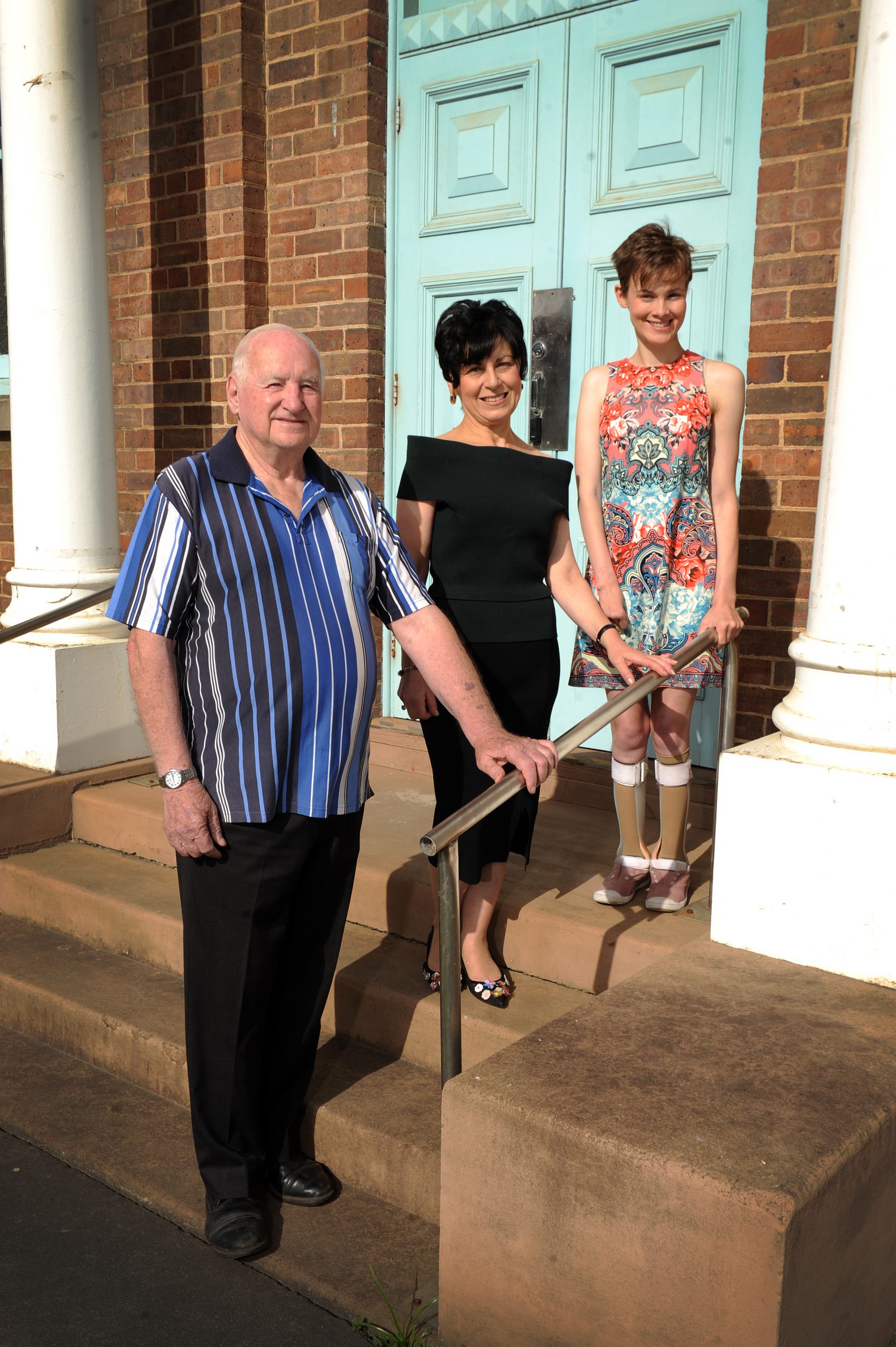 Bryce Eishold
Rosanna Colli

Citizen of the Year

Rosanna Colli's message to people of the Latrobe Valley is "to give as much as you can" to improve the liveability of "our great city".

Ms Colli, who with her husband, Peter, has run Colli's Hair Design in Moe for more than three decades, was announced as Latrobe City's Citizen of the Year at the weekend.
Coincidentally, Ms Colli has sponsored the Australia Day awards at Moe for the past 12 years and has been an avid supporter of community events – big and small – from a young age. "I was so humbled and really overwhelmed – I really didn't expect it," Ms Colli said.
"It's an amazing gift to be recognised but I'd like to share that with everyone else because there's so many people that deserve to be recognised and especially those who jump out of their comfort zone."
Born at Yallourn Hospital to parents who migrated to Australia from Italy in the 1950s, Ms Colli has spent her life volunteering with organisations across the region.
"I'm a yes person. People ask me to help them out or do this for them and I never cut them off and say 'no'," Ms Colli said.
"I've been available to help. Commitment and dedication is what I put it down to as well, but I think you've got to be reliable too."
Ms Colli has supported many Filipino-Australian events over the years, as well as fashions on the field at the Moe and Traralgon races, and has served as a catechist in the Diocese of Sale at St Kieran's Parish, Moe.
"I want to continue to work and I hope that what I do inspires other people to make Latrobe City a better place to live," Ms Colli said.
The Moe resident also served on The Lady Mayoress Committee for several years, volunteered with the Alannah and Madeline Foundation and supported and sponsored the International Women's Day event held at Traralgon.
"The future is bright for our community. The towns are starting to reconnect a lot better, there's more people coming down here saying it's more liveable in terms of economics and finance so hopefully we can get a lot more things happening," Ms Colli said.
Tessa Jenkins

Young Citizen of the Year

Giving a voice to the young people of the Latrobe Valley is atop Moe South resident Tess Jenkins' list after she was named Latrobe City's Young Citizen of the Year.
Ms Jenkins, 23, was "honoured" to have been nominated and selected as the city's young citizen, only weeks after she was inducted into the Victorian Youth Congress.
"I hope to be able to help older people understand [that] young people need to be part of our decision making," Ms Jenkins, who lives with cerebral palsy, said.
"We don't have enough of a voice in the decision making in Latrobe City and I think overall we don't have enough young decision makers in our community."
Mr Jenkins, the daughter of former Morwell MP Brendan Jenkins, said she was unsure of what her future had in store but was rapt with her job at Latrobe Community Health Service as an NDIS administration officer.
"People find me easily approachable and easy to rapport with and when I go to events to represent LCHS and help them, other people, when they come up to the stalls, find me easy to talk to," Ms Jenkins said.
Parents Brendan and Susan Jenkins said they had always encouraged their daughter to be involved with community activism.
"She's been a passionate supporter of Moe and the Latrobe Valley and gone out and met other people in the process," Mr Jenkins said.
"She's gone to places that I've never been to and she keeps bringing her ideas back here.
"It hasn't been easy. Accessibility has always been an issue for Tess. She's had to rely on us a lot, although the public transport at the moment has improved so she's been out there doing it herself."
Ms Jenkins is also a local representative on the Youth Affairs Council of Victoria as well as with Latrobe Youth Space.

Bruce McMaster

Community Service of the Year

Preserving Latrobe City's history and helping people understand the region's past and its significance is a priority for the 2019 Latrobe City Community Service of the Year award recipient, Bruce McMaster.

Mr McMaster is president of the Morwell Historical Society and said his nomination recognised the dedication and persistence of the society and its members.

"We try our best to do the best for the community and spread the information around because history is very important to keep. Otherwise, if you don't know your history, how do you know your future," Mr McMaster said.
"These days a lot of people are doing family history and they come along and say: "Grandpa was here. Where did he live? What did he do" so often we've got enough history on that person to make a story for their relative."
The former municipal health inspector moved to Morwell in the late 1950s with his wife, Elsie, from Foster and spent his working career with a number of local councils.
The McMasters' involvement with the historical society began in the early 1970s, when Elsie took on the role of the "very capable secretary", before Bruce became more involved after his retirement in the early 2000s.
Mr McMaster was instrumental in obtaining a loan from historical society members and supporters who collectively purchased the former Masonic Lodge on Hazelwood Road about four years ago with the intention to repay the borrowed funds within 10 years.
"Bruce has demonstrated outstanding leadership in welding together a diverse group of people into a formidable committee of management," a historical society spokeswoman said.
Mr McMaster encouraged people to "get out and enjoy themselves", but to "make some of the enjoyment beneficial to others".
"There's no point sitting down doing nothing. A lot of people say it's great, they're going to retire but then they've got nothing to do afterwards and that's the important part – to get on and do something if you can," Mr McMaster said.
He said the award came as a "pleasant surprise" but acknowledged his team at the historical society who "have worked extremely hard to make [the society] what it is today".