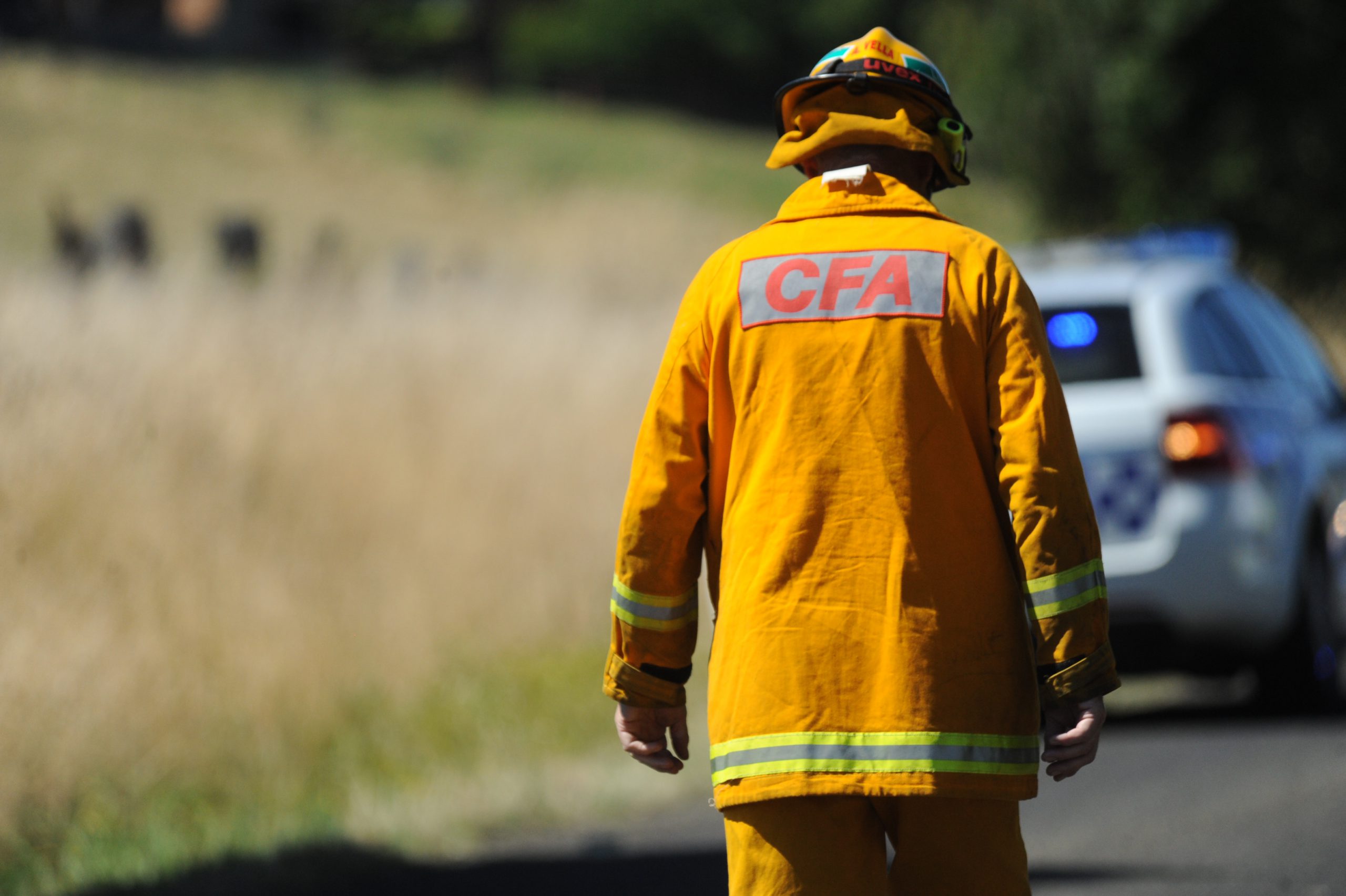 Almost a dozen CFA tankers and a water bomber helicopter responded to a blaze at Flynns Creek on Thursday which burnt about 10 hectares of land.

Police said the fire started about 11.45am on Thursday and took firefighters about 45 minutes to control.
The fire burnt between Flynns Creek Road and burnt westerly towards Bloomfield Road, investigators said.
Police said a tractor slashing grass nearby most likely caused the fire.
The Hyland Highway between Bloomfield Road and Flynns Creek Road was closed for about two-and-a-half hours due to thick smoke in the area.
Police said the highway was reopened at a reduced speed for several hours after the blaze which damaged some fencing.

Goat theft update

Two more people have been charged with livestock thefts in relation to an incident at the Gippy Goat Café in Yarragon in December, taking the total of people arrested to six.
Warragul Detective Senior Constable Justin Prestidge said a 25-year-old Rosedale woman was arrested at the Traralgon Police Station and charged with theft on Tuesday, January 22.
An 18-year-old Frankston woman was also arrested at the Warragul Police Station and charged with theft on January 16.
All six people have been bailed to appear before the Latrobe Valley Magistrates Court on February 18 and police investigators expect to make further arrests in coming weeks.
About 70 people entered the property days before Christmas, some of whom were allegedly involved with removing four head of livestock. Two of the stolen goats have not been recovered.

Kids left in car

A mother was given a warning on Thursday afternoon after she left two children in the car while she was in the shops.
Police said the two children, aged five and one, were left in the car in the Woolworths Traralgon car park while their mother was inside the supermarket.
A passerby reported the incident to police who attended the scene along with paramedics and firefighters.
Police said while the windows were left down on the car, no one should leave children unattended in a vehicle regardless of the temperature.