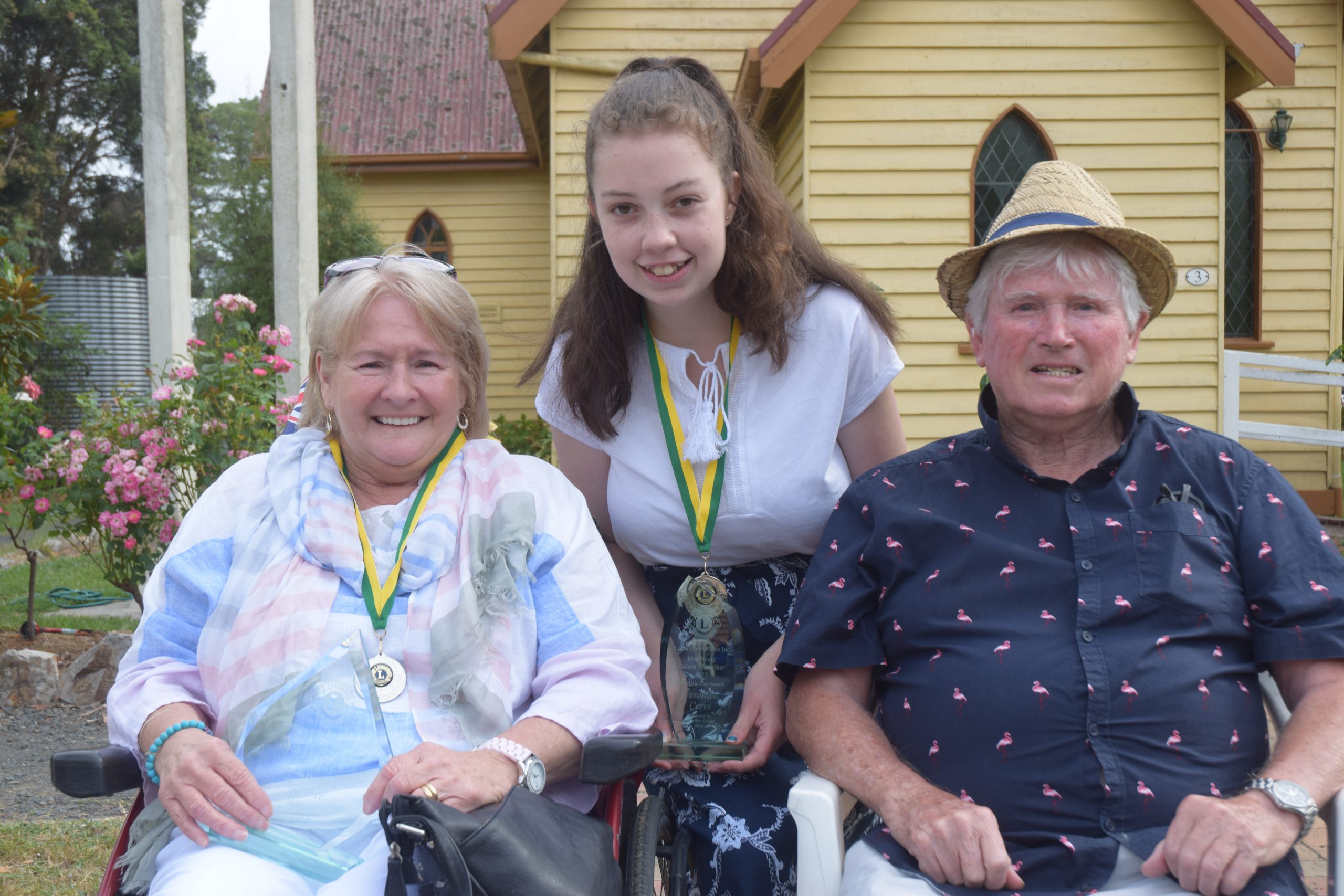 Bryce Eishold
Paddy and Annette O'Dowd were recognised during a heartfelt tribute at Moe's Australia Day breakfast at Old Gippstown for their contribution and commitment to the broader community over several decades.

Mrs O'Dowd was named the Moe Citizen of the Year for her work with the St Vincent de Paul's soup van, while her husband Mr O'Dowd was recognised for his contribution to past Australia Day celebrations.
Lowanna College student Veronica Cervi was crowned the Young Citizen of the Year for her volunteer work in the community, including with Girl Guides, Daffodil Day and Clean Up Australia Day at Lake Narracan since the age of seven.
Lions Club of Moe president Ken Bechaz congratulated the recipients in front of more than 500 onlookers, who tucked into an Australian egg and bacon breakfast cooked by Lions volunteers.
An emotional Mrs O'Dowd said she was humbled by the nomination and thanked those who had helped her over the years with the soup kitchen.

"Annette started it off just as a house-visiting service, giving food parcels and helping with the budget and that developed into the soup kitchen," Mr Bechaz said.

"At first she used her own car to deliver to the houses but then they started fundraising to get a van and she's been doing that for Moe and the surrounding district the past 21 years."
Mr O'Dowd was recognised with a certificate of appreciation for providing the entertainment at previous Australia Day celebrations at Old Gippstown with his band. He had to take a step back from this year's formalities.

Eighteen-year-old Veronica Cervi was named Moe's Young Citizen of the Year for her community work, having been previously awarded the World Association of Girl Guides and Scouts – Baden Powell Award for her community service at the age of 13.
"She's also been involved with Daffodil Day for the Cancer Council of Victoria, she works at the St Vinnies op shop and she helps with a lot of other community organisations," Mr Bechaz said
"A lot of these people go unnoticed and it's the least we can do from a Lions Club point of view to recognise these people."
Gippsland FM undertook its longest outside broadcast in recent history, broadcasting from the event for nine hours, while local band The 350s kept the crowd rocking during the festivities.