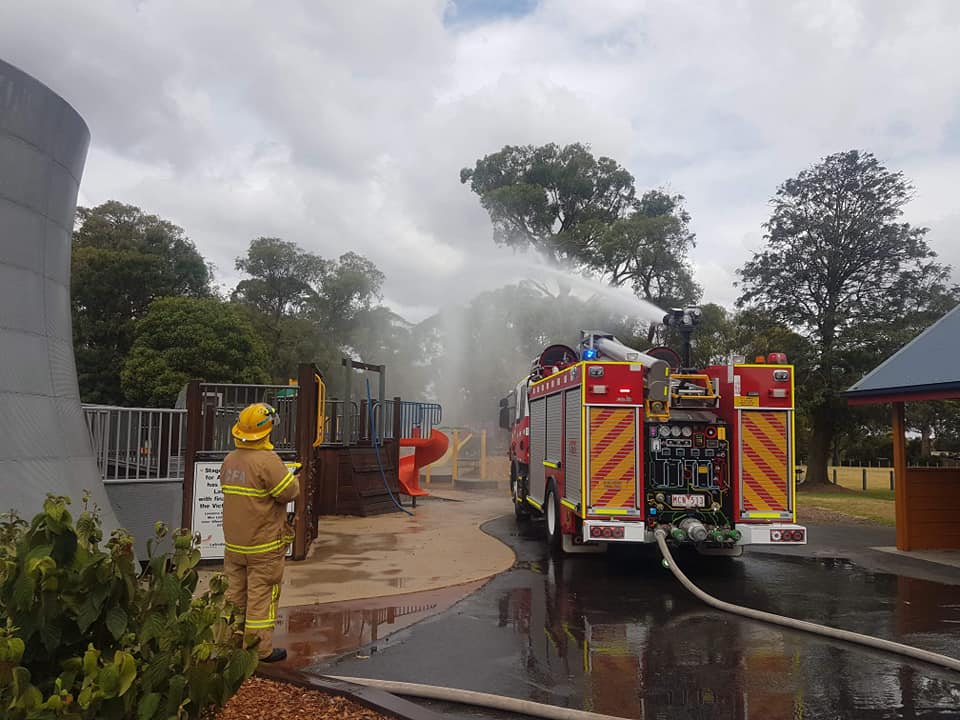 Bryce Eishold
Forensic testing will be undertaken after several children reported burning sensations after using play equipment at Apex Park in Moe on Sunday morning.

Police are unsure what caused the irritation, however, have appealed for public help.
Three parents reported their children experiencing a "burning-like sensation" to their eyes and mouth after using the playground equipment at the weekend, police said.
Moe mother-of-two Tarlee Jones said her children, aged one and four, became "quite hysterical" after playing on the equipment.
"I'd say it would probably be chilli powder or maybe pepper spray. The people who were there couldn't see anything physically … but there was something there that was definitely causing irritation," Ms Jones said.
"There was six kids all up, from three different families and they were all affected."
Ms Jones said her husband, who had been at the park with their children, also received a "burning sensation" on his arm after treating his children.
"My one-year-old was trying to scratch her eyes out," Ms Jones said.
Police said firefighters attended the park before testing the play equipment and washing it down with water.
"The police response was excellent. We
had a call from the CFA and a hazmat group who are going to come and collect the kids' clothes for testing," Ms Jones said.
Moe Sergeant Danny Carbonneau said police received three reports of children affected by irritable symptoms after spending time at the park.
"At about 10:30 we got the first call – a father called to say his daughter was playing on the play equipment at Apex Park and that she came back to him in pain saying her skin was burning," Sergeant Carbonneau said.
"The CFA did a wash down of the play equipment because when we arrived initially, there were other kids playing on the equipment not complaining of any irritation."
"Later we also had two more complaints about similar irritations on children which took place around the same time."
Police said firefighters took a number of samples from around the playground but were unable to detect the cause of the irritation.
"The parents told us a rinse [with] cold water helped appease the burning sensation," Sergeant Carbonneau said.
A Latrobe City spokesperson said contractors would use pressure washers on the equipment on Monday morning and the park would remain closed until about lunchtime on Monday. People with information should phone Moe Police Station on 5128 1100.