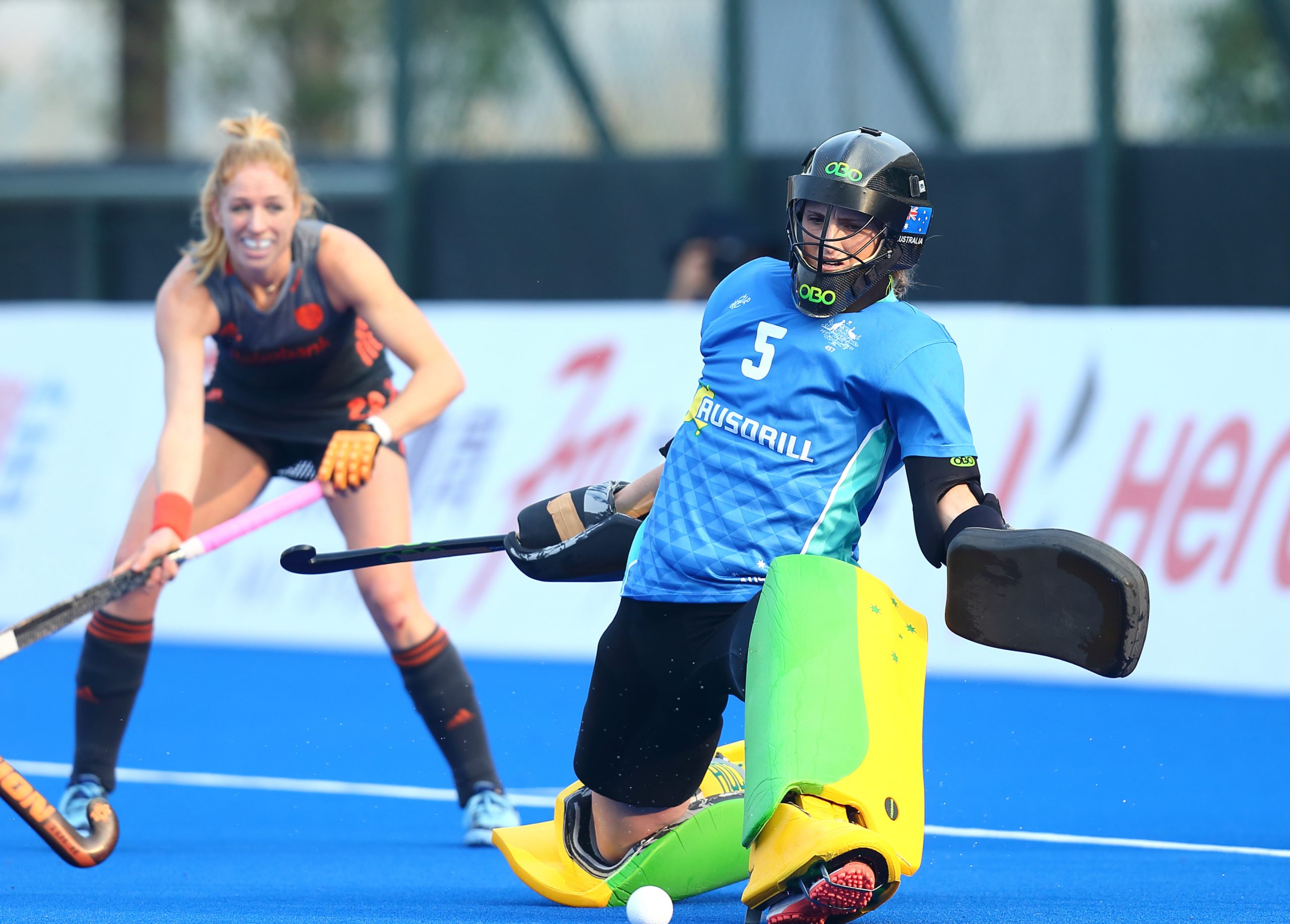 Kate Withers
HOCKEY

It has been almost three years since former Morwell resident and Hockeyroo Ashlee Wells ran out in front of a home crowd but she won't have to wait too much longer.
Now living in Western Australia, the goalkeeper will make a much-anticipated return to Melbourne with the Hockeyroos squad for the first leg of the new FIH Pro League.
A world-first global sporting league, the FIH Pro League will pit eight hockey power nations against each other throughout a six-month-long international season.
The Melbourne matches kicking off later this month are the first for Australia in the inaugural season and none are more excited than Wells.
"I haven't played in front of my home state for Australia since 2016 and there's not many games representing the Hockeyroos in Melbourne, so it's exciting for us," she said.
Australia will face the Netherlands to kick off their campaign in Melbourne on February 2 and Belgium on February 3 before heading to Tasmania, Perth and Sydney for the remainder of the Australian leg.
"I think that's the exciting thing for us, all these top countries are coming to Australia," she said.
"I think it's a huge deal that people will be able to come and watch us play [the Netherlands] who are the best in the world.
"Surely that is a big tick to get people involved. We don't have these countries come to us often, it's a long way to come."
Wells said the opportunity to play in front of family, friends and former Churchill teammates from her days playing in the Latrobe Valley Hockey Association was an exciting prospect.
"Last time I played in Melbourne a lot of my local club came down to watch which was really great for me, to look up and see people you grew up playing with and helped you, it's so nice that they can be part of it," she said.
"Especially from the Latrobe Valley, because I grew up playing the field, a lot of people haven't seen me playing the nets so that's really exciting."
The final Australian squad for the Melbourne games is yet to be announced but Wells was confident recent form would earn her selection in the side.
She started in the final of the Champions Trophy in China in November and played equal minutes with fellow keeper Rachael Lynch.
"I think that's a really good start for me, to have started in the final. Hopefully I've put myself in a good position after the Champions Trophy," she said.
"It'll be very different of us preparing for something like this, so in terms of the hockey we'll play less but the drain and preparation and things – we're all working really hard.
"It feels it's going to be a really positive step forward for hockey; it could be the Big Bash League of hockey."