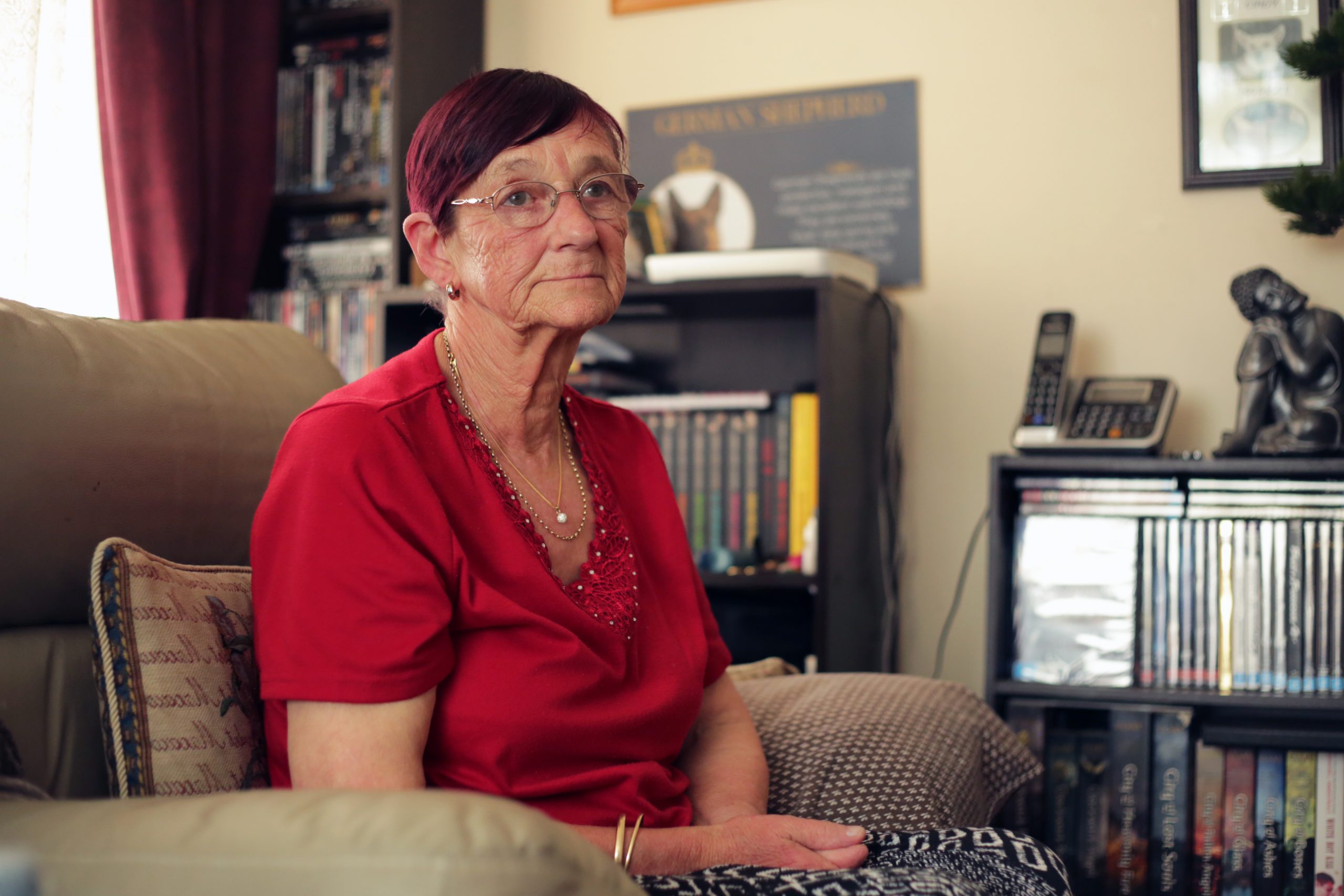 Anne Simmons
A 72-year-old Newborough woman struggling to breathe for almost a year has made a plea for more information about the root cause of her health problems.

Elizabeth Watson has hit a dead end in her search for answers about her health which has left her almost housebound since May 2018.

"I just woke up one morning and could hardly breathe," Ms Watson said.
Days later she started coughing up green phlegm she likened to as suitable for cement for a brick house.
She was diagnosed with a lung infection in late-May 2018, but almost a year later, she still experiences the same hoarse voice, difficulty breathing and phlegm.
"It's upsetting because … I was fit, I could do things, and now I don't even want to go out of the house," Ms Watson said.
The Newborough resident of about 20 years contacted The Express after reading about recent Hazelwood Health Study findings that Latrobe Valley people were still experiencing respiratory symptoms two-and-a-half years after the 2014 Hazelwood mine fire.
Researchers found study participants who were exposed to mine fire smoke were more likely to report most respiratory symptoms like wheezes, night-time and resting shortness of breath, chronic cough and phlegm, chest tightness and nasal symptoms, compared to those not exposed to the smoke.
Ms Watson said her son Craig and others in the community had experienced similar symptoms.
"You speak to people and they're saying 'that's the Valley cough' and they've had it [too]," she said.
"I would do anything, really, to see what is going on."
Ms Watson's symptoms have not been linked to mine fire exposure by a doctor and she was a smoker more than 20 years ago.
Hazelwood Health Study principal investigator Professor Michael Abramson, who worked at Alfred Health for 26 years as a respiratory physician, said the study was not in a position to offer treatment to specific people.
The symptoms of respiratory infection conventionally resolve in a few weeks, Professor Abramson said.
"If they haven't resolved there may be underlying chronic respiratory disease and this does require further investigation and treatment," Professor Abramson said.
He listed a range of common causes for respiratory symptoms, including viral infections, post-nasal drip, gastroesophageal reflux and asthma, among rarer causes.
"We need to encourage people who have noticed symptoms, either since the mine fire or more recently, to see their usual GP," Professor Abramson said.
He said a GP could organise further testing like chest x-rays, specialised treatment and other allied health treatment.
"Asthma Australia and National Asthma Council both have a lot of very helpful resources on their website," Professor Abramson said.
"Another common respiratory disease worth mentioning is chronic obstructive pulmonary disease or COPD."