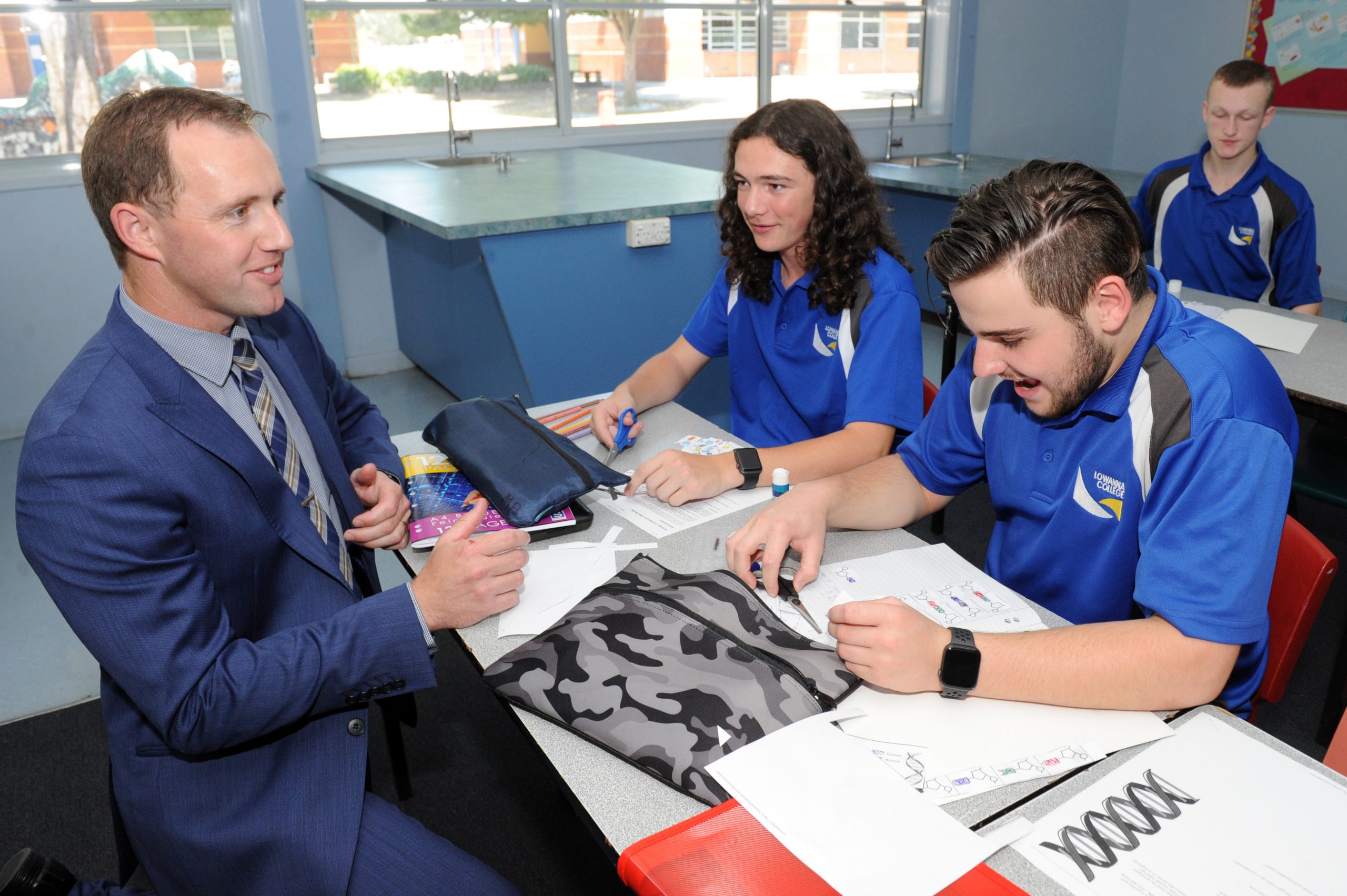 Bryce Eishold
Newly-appointed Lowanna College principal Adam Hogan wants to raise the bar and improve student engagement in the next 12 months with the ultimate goal to take the school above the state's average benchmark.

Speaking to The Express, the Latrobe Valley local said he was excited to lead the Newborough institution into its next chapter after students returned to the first day of term one on Wednesday.
The former Maffra Secondary College principal brings a wealth of experience to the role, having grown up in Churchill and studied science, engineering and mathematics at the University of Melbourne.
Most recently he finished his tenure as principal at Maffra, after beginning his teaching career at Kurnai College where he worked as a leading teacher and coordinator across two campuses.
"Our vision is to become the leading educational provider in our area," Mr Hogan said yesterday.
"My initial interactions with the school have been incredibly positive. The staff and the students have been warm and welcoming and we've had a great start to the year."
While Mr Hogan admits the school has "room for improvement", he hopes to raise the school above the state's benchmark in terms of outcomes for students – an aspiration which he plans to "absolutely exceed".
"The quality of teaching has the biggest impact so we'll working hard with our teachers to be delivering best practice in our classrooms," Mr Hogan said.
"Lowanna has a proud history and there's many great programs and initiatives to support student learning so I look forward to building on those with a strong focus on the highest quality classroom learning, leading to greater outcomes for our students."
During his time at Maffra, the school recorded its best results in more than a decade and saw strong improvements in literacy and numeracy, student voice and the quality of teaching.
He has also held the role of network chair in Wellington, leading and supporting 26 government school principals across the region to improve student outcomes.
"We'll have a strong focus in 2019 on core learning of literacy and numeracy, as well as important modern capabilities such as collaboration, creativity, critical thinking and problem solving," Mr Hogan said.
"Student's having a say in the school and what sort of school they want and genuinely taking on board their feedback so we're working in partnership with our students [is important]."
"In terms of a state comparison, we're much closer to the state benchmark but our aspiration is to absolutely exceed them in the years to come."