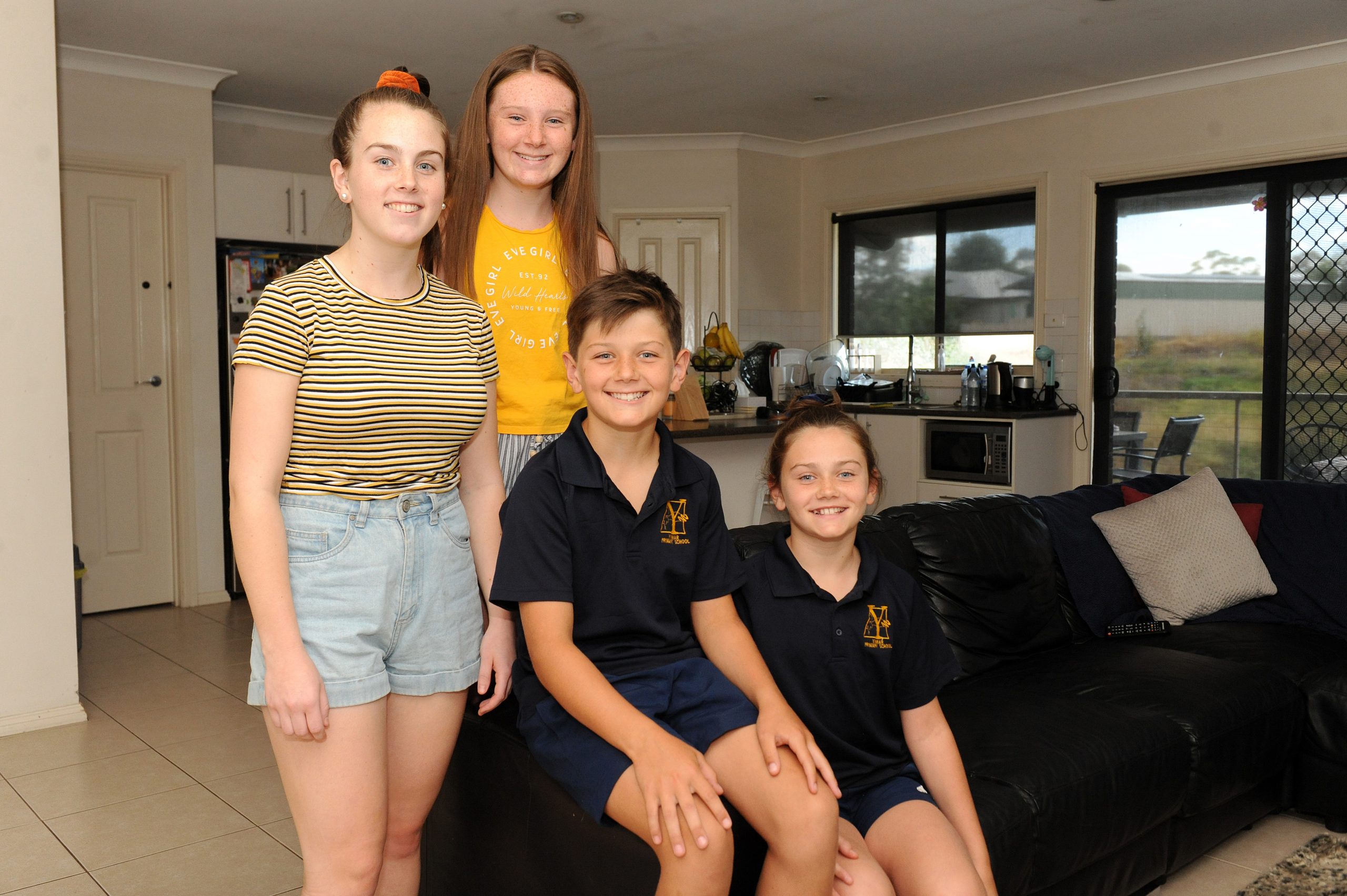 Heidi Kraak
While it is fairly common for siblings to all attend the same institutions throughout their schooling careers, it is perhaps not as common for all of the siblings to hold the prestigious role of school captain at the same school.

All five Cheffer children attended Yinnar Primary School, as their dad Guy did in his youth.
However, leadership clearly runs through the family as Ben, now 19, Tayla, who will be 18 next week, and Sienna, 13, all held the title of school captain while attending the school. Younger twins, Luke and Mia, who start grade 6 this week, will hold the roles of school captain and vice captain, respectively, for the remainder of their primary school education.

Mum Natalie, who moved to Yinnar from Churchill when she married Guy, said she was happy for her children but "honestly, didn't think about it that much".
"We acknowledge it but we don't make a big song and dance about it," she said.
While school captain duties and the process to obtain the role has changed over the years – Natalie said the process was "more of a popularity contest" when her older children went through – the Cheffer captains have all spoken at Australia Day ceremonies at Yinnar over the years.
As part of his new role, Luke, 11, spoke at the Australia Day celebrations at the weekend.
"I talked about how we acknowledged the traditional owners of the land and we talked about what is great about our country," he said.
With a lengthy selection process, the Cheffer children all had to make an initial application for the role and write and deliver a speech, after which their peers would vote. Following the vote, candidates would undergo an interview.
Some of the questions the Cheffer children had been asked over the years during the interview process included 'what would you do to improve the community and the school?' and 'why would you be a good role model?
Sienna said other duties of the school captain included showing visitors around the school and quite a bit of public speaking, including delivering the speech at graduation.