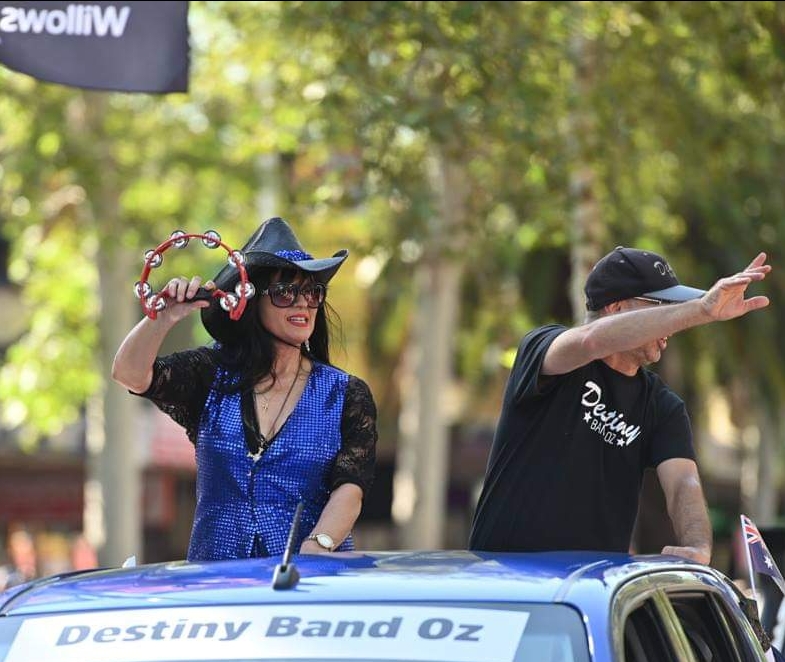 Anne Simmons
The Yinnar duo who stormed into the country music scene in 2017 did not return home empty-handed from the biggest event in the industry calendar in Australia.

Tessa and Thomas Libreri of Destiny won best group/duo of the year in the Gold Medallion Media Awards presented at the recent Tamworth Country Music Awards.

They were also finalists in the Tamworth Songwriters Association awards, the Australian Country Music People's Choice Awards, among more.
Tessa said their most recent single Hours In A Day hit number one on the Tasmanian country music charts during their visit.
At Tamworth, the pair had a hectic schedule of about three performances a day in scorching heat that only cooled to about 30 degrees at night, Tessa said.
They participated in the Cavalcade, where they cruised down Peel Street waving at fans from their blue Hilux, driven by their 19-year-old daughter Chloe.
"It was, overall, a fantastic experience with lots of radio interviews. We got out to see a lot of people and had them seeing us so we made a few contacts," Tessa said.
Despite their achievements, the visit to Tamworth was met with sadness with the passing of Thomas' brother Joe.
"Thomas had written a song when he had cancer last year … so he dedicated that to his brother Joe [at Tamworth] and we dedicated our award to him as well," Tessa said.
Destiny is looking towards an Australian tour in 2020.