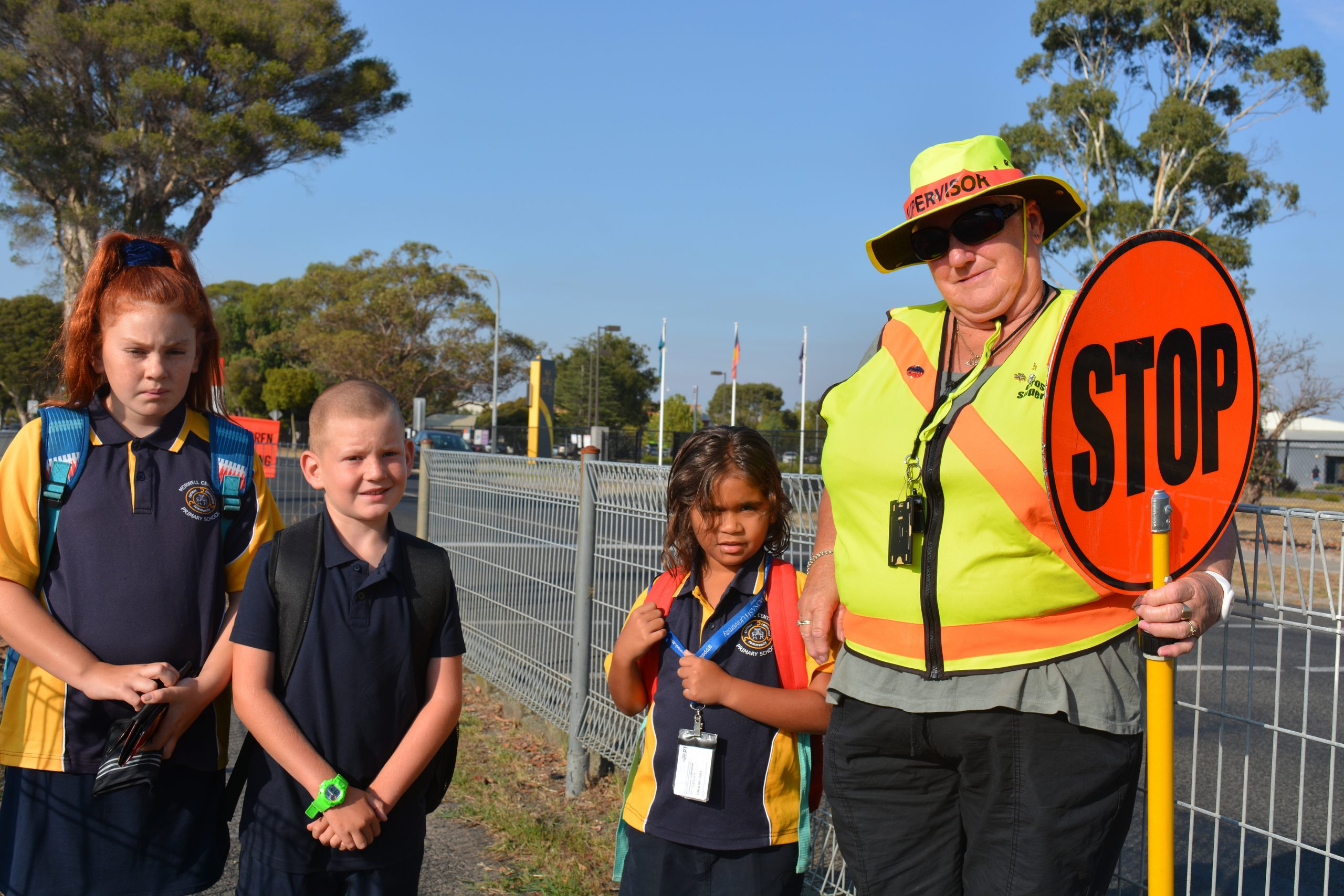 Cher Jimenez
It is not unusual to see Pamela Beveridge on Morwell streets every day guiding children safely to school.

Armed with a road sign more popularly known as a 'lollipop', Ms Beveridge has made sure that children were safe at her crossings for 30 years.
"I started at Morwell Park Primary School when my son was about four years old," the 70-year-old mother said.
Rain or shine Ms Beveridge did her job with a smile.
She also worked at Morwell's Commercial Road and at Sacred Heart primary schools until she was moved to the newly-built Morwell Central Primary School on McDonald Street.

She loved her work so much that she never went on holidays unless on school breaks.

Not even sickness has prevented her from showing up for work.

"It's only when I have doctor's appointments when I don't come," she said.
"I'm just happy to get up in the morning and move my bones."
Ms Beveridge said she loved children and it gave her a lot of joy when they smiled back or bumped into her around the area.

She said she also loved chatting with children and their parents as they become familiar with her over the years.
"People wave to me all the time. One bloke threw a chocolate for me [from the car] one time," she said.
Ms Beveridge said the most challenging part of her job would be motorists who refused to slow down while children were about to cross but she managed this issue well with her long experience.
"I just point to the sign and say 'can't you read?'" she said.
Asked how she deals with disrespectful responses from motorists, Ms Beveridge would tell them: "I'm here for the kids not for you."
Ms Beveridge, who also held a second job for three decades as a cleaner at Federation University in Churchill, said it felt special when students recognised her as their crossing supervisor in primary school.
She said she had no plans to retire and will keep doing her job as long as she can.