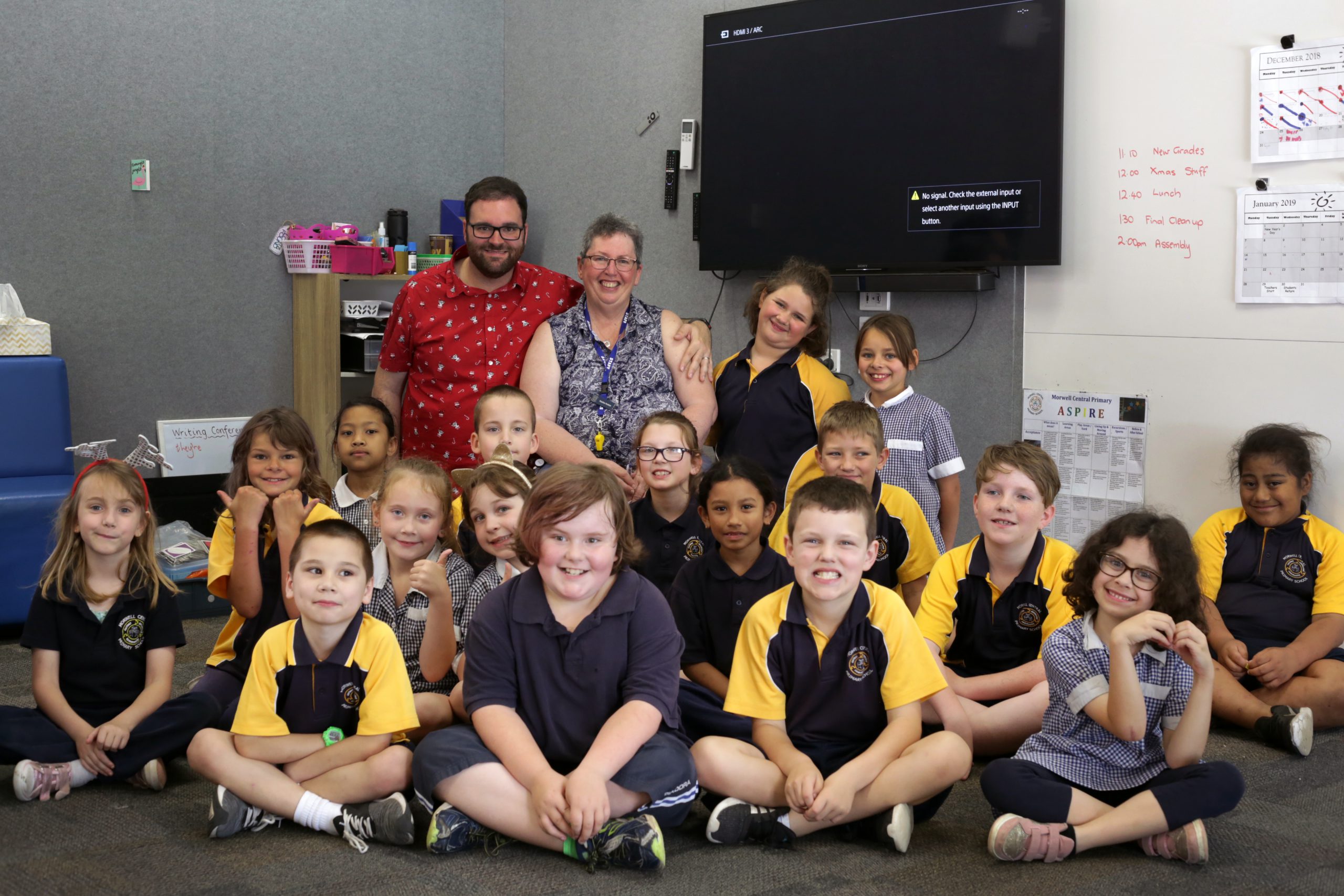 Anne Simmons
A Morwell Central Primary School teacher has started 2019 teaching a grade 3-4 class alongside the very teacher he looked up to when he was in grade 4.

Pauline Perkins taught a young Michael Mendez at the former Commercial Road Primary School in 1995 and the two, in a distinctly different dynamic, have been preparing to share the role of teaching a home room class in 2019.
But Ms Perkins said 24 years on, her counterpart had not changed at all, "except for the beard".
Mr Mendez said she was a "grumpy" teacher, jokingly, and she agreed.
"I was very grumpy. I've mellowed a bit," Ms Perkins said.
The pair are looking forward to the year ahead as the Morwell school embarks on its third year since the amalgamation of the three local schools.
"It's going to be an exciting year," Ms Perkins said.
Ms Perkins worked at Commercial Road for 23 years and has gotten used to relatives of past students popping up in her professional life again.
"I'm teaching kids of the kids that I've taught," she said.
"That's quite nice. You've got that connection with them already and it's all about building relationships with the kids."
But she has never worked alongside a former student before.
Another effect of time Ms Perkins has observed is the change in the education system and the move away from a strict set curriculum.
"Now it's much more where the kids' needs are and we pre-test them for everything where they're actually at because otherwise you're teaching them what they already know and they get bored and there's behavioural problems and things like that," Ms Perkins said.
In teaching, she has noticed more collaborative planning, rather than staff in their own "cubby hole" shut off to the world.
"It's very open-plan. But we've been teaching like that for a while and we brought that culture with us from Commercial Road," she said.
Mr Mendez said something he admired about Ms Perkins was her openness to growth and to improving her practice.
"You can often find there's teachers who have been teaching for a long time and they're very set in the way they've always done things," Mr Mendez said.