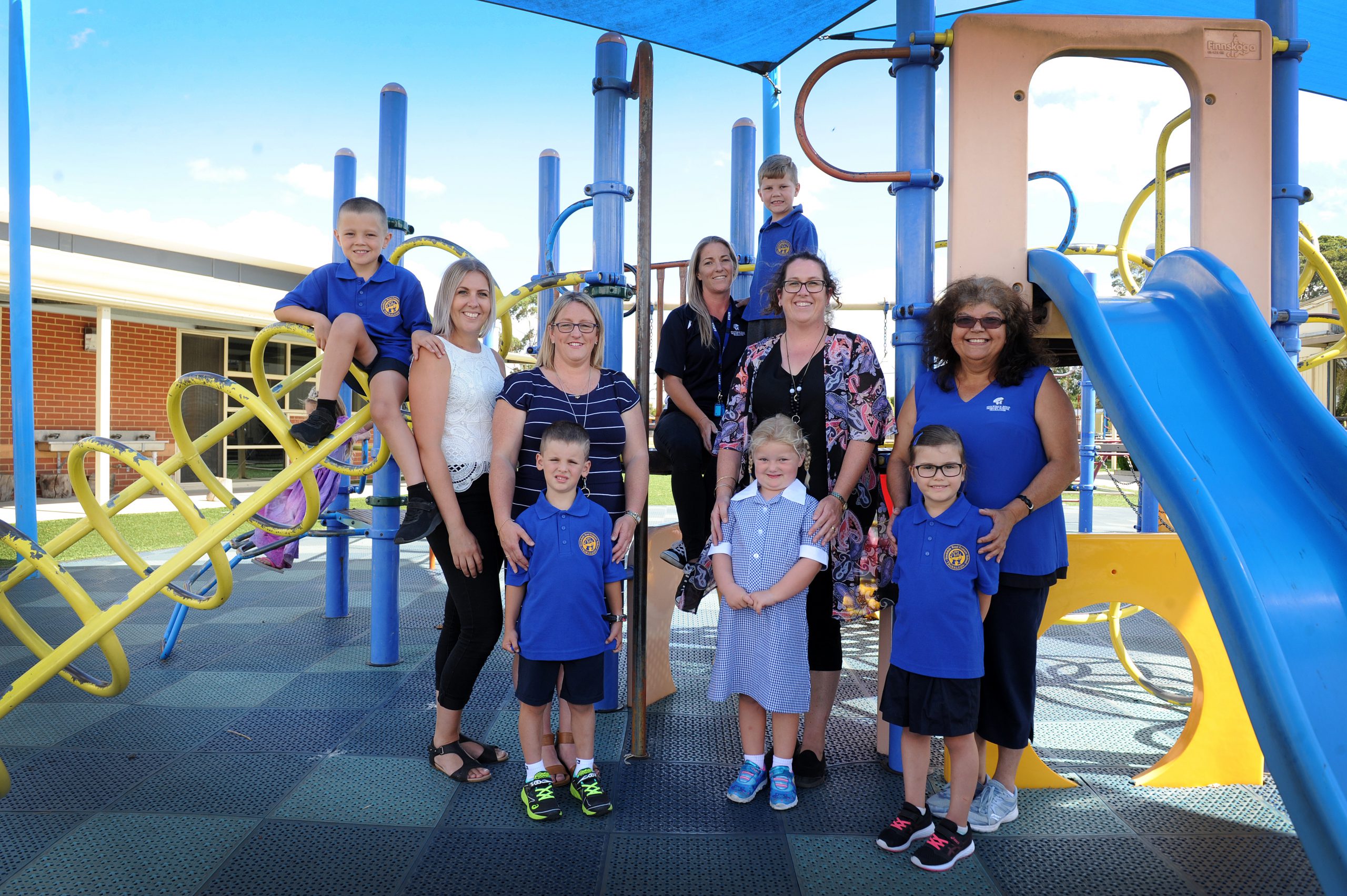 CHER JIMENEZ
Four mothers will be switching roles as soon as they drop their children at school today.

Teachers Jane Irwin, Sally Scurlock, Lia Heily and Fiona Cuddy each have a child entering prep at Stockdale Road Primary School in Traralgon while fellow teacher Shirley has her grandchild Ava coming to the school for the first time.
While some of staff already have other kids already in the school, Mrs Heily felt excited for her only child Jai as he enters prep this year.
"It's nice having him at the school and sharing it together," she said.
All five teachers have been teaching for between six and 19 years at Stockdale Road and have other family members who are current students. None of them have taught in any other school.
Teacher Shirley (surname withheld) met her future daughter-in-law who was in her senior year when she first started teaching at the Stockdale Road school 18 years ago.
Mrs Irwin's mother attended the same school while the now-digital technology teacher played in Stockdale Primary's netball team when she was in primary school. Her daughter Mackai will be in the same prep class as Mrs Cuddy's son Mitchell.
Mrs Scurlock, on the other hand, is welcoming her second son Logan to the school. His older brother is in grade 3.
She was happy both her children chose to go to the same school as she believed that it was the best learning environment for them.
"If I don't send my kids here then that means I don't value what we teach here. If it's not good enough for my child then it's not good enough for any child," she said.
The teachers said their children were all aware that while they could still call them 'mum' at school, there would not be any special treatment and they would be treated the same as all the other students.
And in case there are issues with the kids? The school calls their husbands who also show up for parent-teacher meetings.
The teachers said they are all excited for their children as they start school today.
The fact that they are all going to one place every morning for school and for work was very special too.