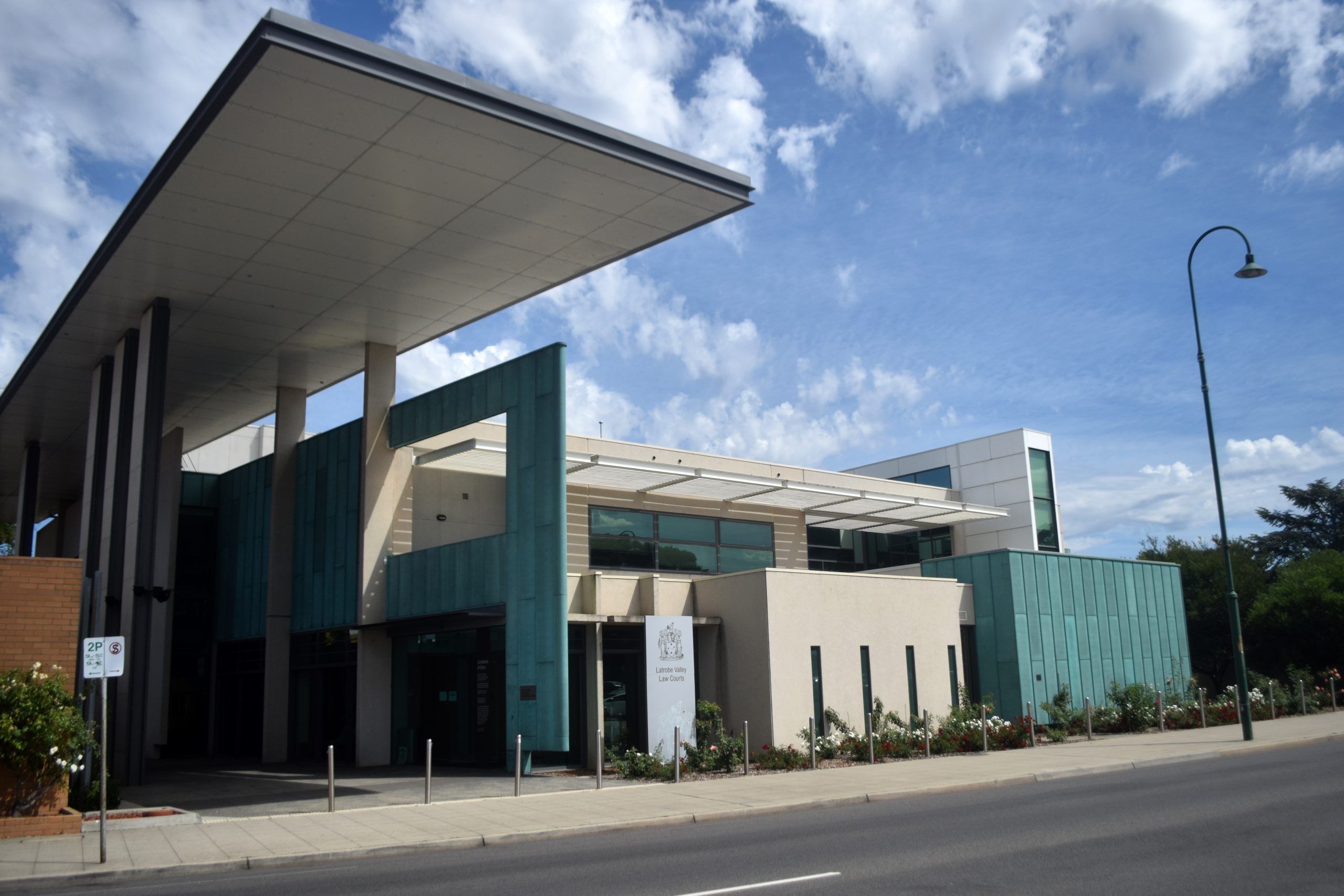 Bryce Eishold
Latrobe Valley's justice system is crippled and in desperate need of "urgent investment and resourcing", according to a report released today by the Gippsland Legal Assistance Forum.

The report claims the region's justice system is buckling under pressure due to an increase in crime, poor resourcing and limited space in Gippsland's court precincts.
The report, Equal justice for a strong, healthy and resilient Latrobe Valley, has been published by Victoria Legal Aid, Djirra, Gippsland Community Legal Service and the Victorian Aboriginal Legal Service who form the Gippsland Legal Assistance Forum.
The report lists 12 recommendations calling for urgent intervention from the state government.
Victoria Legal Aid regional managing lawyer for Gippsland Rebecca Burgmann said the report lobbied for an increase in resources and investment in addition to existing funding, and an increase in collaboration with the health, education and justice sectors.
"In terms of how the justice system is running at the moment, and specifically the Latrobe Valley Magistrates' Court, the current infrastructure, the building as it is, is restricting listings," Ms Burgmann said.
"We're seeing an increased demand in applications being made from the court, so from Victoria Police, Department of Health and Human Services … but there is limited space and resources.
"The justice system is under significant pressure … and its under the pressure because of the demand."
The report claims the justice system is "failing to meet the needs of the Latrobe Valley" and found "there is increasing legal need, lack of access to justice and poorer outcomes" for Latrobe Valley people compared to their Melbourne or regional counterparts.
It also claims there are limited resources for those experiencing incidents of family violence and children in child protection due to a lack of government resourcing.
The Latrobe Valley's "high rates of family violence, crime, and child protection notifications show that significant disadvantage and child vulnerability intersects with greater, and increasing, legal need", the report reads.
Ms Burgmann said court wait lists for contested criminal hearings had dropped significant in the past 12 months, however, she feared those times could be blown out due to an increase in demand.
"The sector has never been really well-resourced but when the demand is increasing it's adding pressure to a system that's at its limits," Ms Burgmann said.
"There's increased delay, whether that's having your family violence intervention order heard, if you're a victim in a criminal prosecution, if you're an alleged perpetrator with very onerous bail conditions or you're a parent who the Department of Health and Human Services have made an application against, then your access to justice and having the matter finalised is prolonged."
The report also calls for investment to establish safe, culturally-sensitive services, including "Aboriginal community-controlled organisations", an increase in social housing stock, a plan for future accommodation needs for people who require support in the justice system and additional resources to increase capacity and reduce delays in the Latrobe Valley courts.
"Continued advocacy on behalf of disadvantaged and vulnerable members of the Latrobe Valley community, as well as the development of legal sector planning programs, must be a priority to ensure people receive the advice and support they need," Anglicare Gippsland Community Legal Service program manager Michelle Taranto said.
A copy of the report will be available online at legalaid.vic.gov.au.