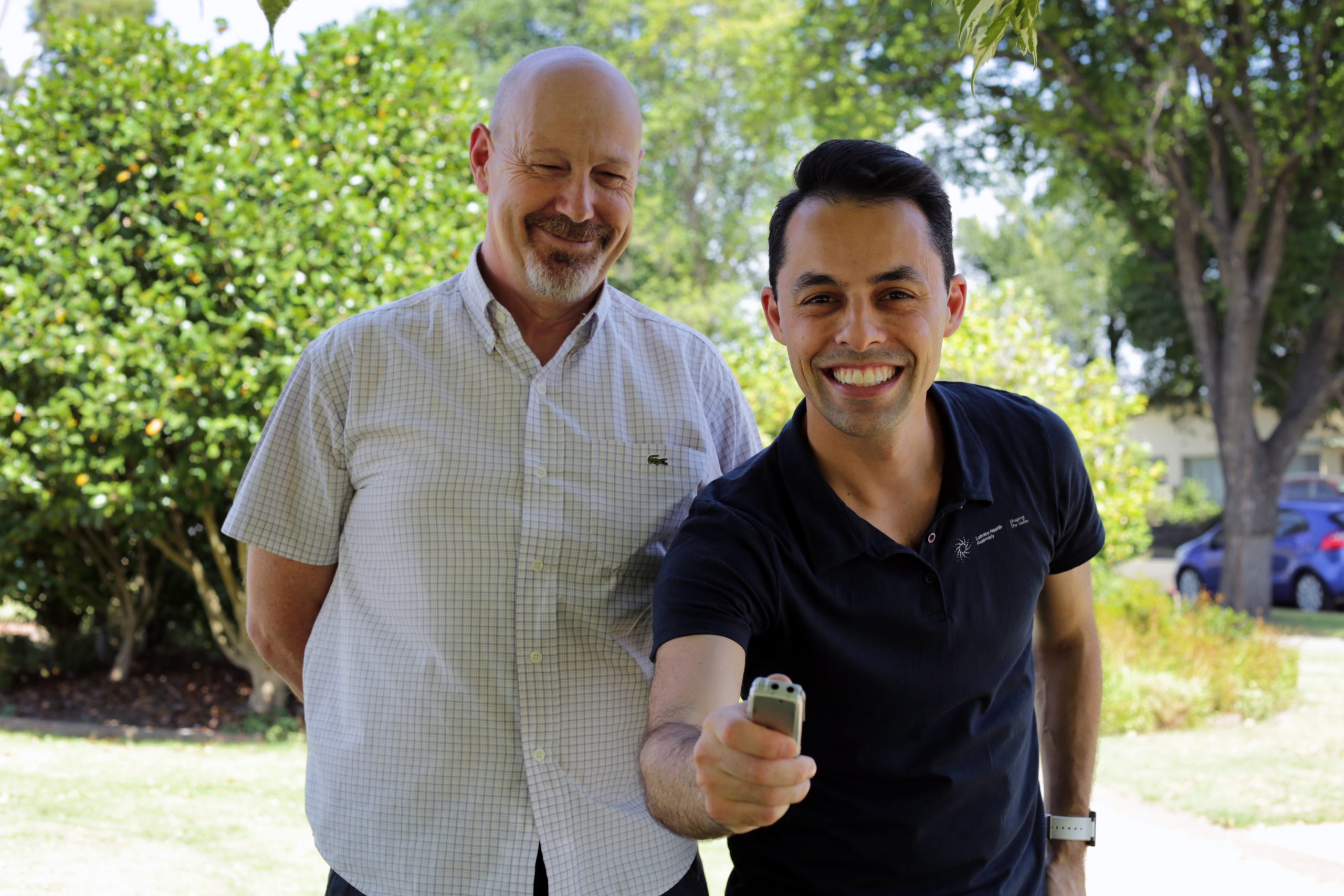 Anne Simmons
Willow Grove resident Mark Fairbairn's 58 years in the region tell a fairly common Latrobe Valley story.
"When I was a young bloke I dreamed of the idea of moving off to Melbourne and all the rest of it. But I never did, because this is home," Mr Fairbairn, raised in Moe, said.
"The best thing my dad ever did for me … he said, 'why don't you come and work with us out at the SEC?'"
But then in 1999, as a father of three, Mr Fairbairn was retrenched after 20 years.
"I've got little kids … and dad's got no job. How good do you reckon I felt?"
A new campaign gathering the stories of everyday Latrobe Valley people has added Mr Fairbairn's tale to its collection as someone given a rough hand, like so many have been, but bounced back.
Mr Fairbairn's wife Lyn suggested he returned to study, which he considers his "second opportunity" in life.
He retrained as a nurse in 2002 then landed long-term employment at Latrobe Regional Hospital.
More recently his family started becoming involved with weekly Parkruns at Traralgon in late-2015 and with each pat on the back or high-five, the joggers and volunteers made him feel very welcome.
"I struggled a bit with my own mental health … and things like this help because even though you're not really close with these people, you see them every seven days," Mr Fairbairn said.
This is just one local experience captured by We Are Latrobe, an initiative of the Latrobe Health Innovation Zone.
In its early phases, it is a social media campaign intending to share personal stories to quash negativity and empower and "galvanise" the community.
Shaun Mallia, the social marketing team coordinator, said it all started with "people like Mark".
"If we want change, it has to start with us. You can't always expect someone from an outside area to come in and … solve all our problems," Mr Mallia said.
"It can only succeed if the community accepts it."
The campaign has already branded the footpath with 'We Are Latrobe' and wants all corners of the community to adopt the words in a "display of solidarity".
"If we can show … how unified we are, who knows what we're capable of?" Mr Mallia said.
By sharing stories – and potentially creating books and exhibitions with them – the idea is to tackle social isolation in the community by making people feel they are part of something "bigger and greater".
We Are Latrobe is seeking a diversity of experiences in the community from long-term and new residents.
"Even if you live out of this area but come here to work, you're a part of this community as well and we want to hear your story," Mr Mallia said.
Mr Mallia said he hoped there would be a series of events during the year to celebrate the community.
To submit a story or nominate someone to tell theirs, get in contact with We Are Latrobe via Facebook, Instagram or Twitter.
The website is wearelatrobe.com.au.