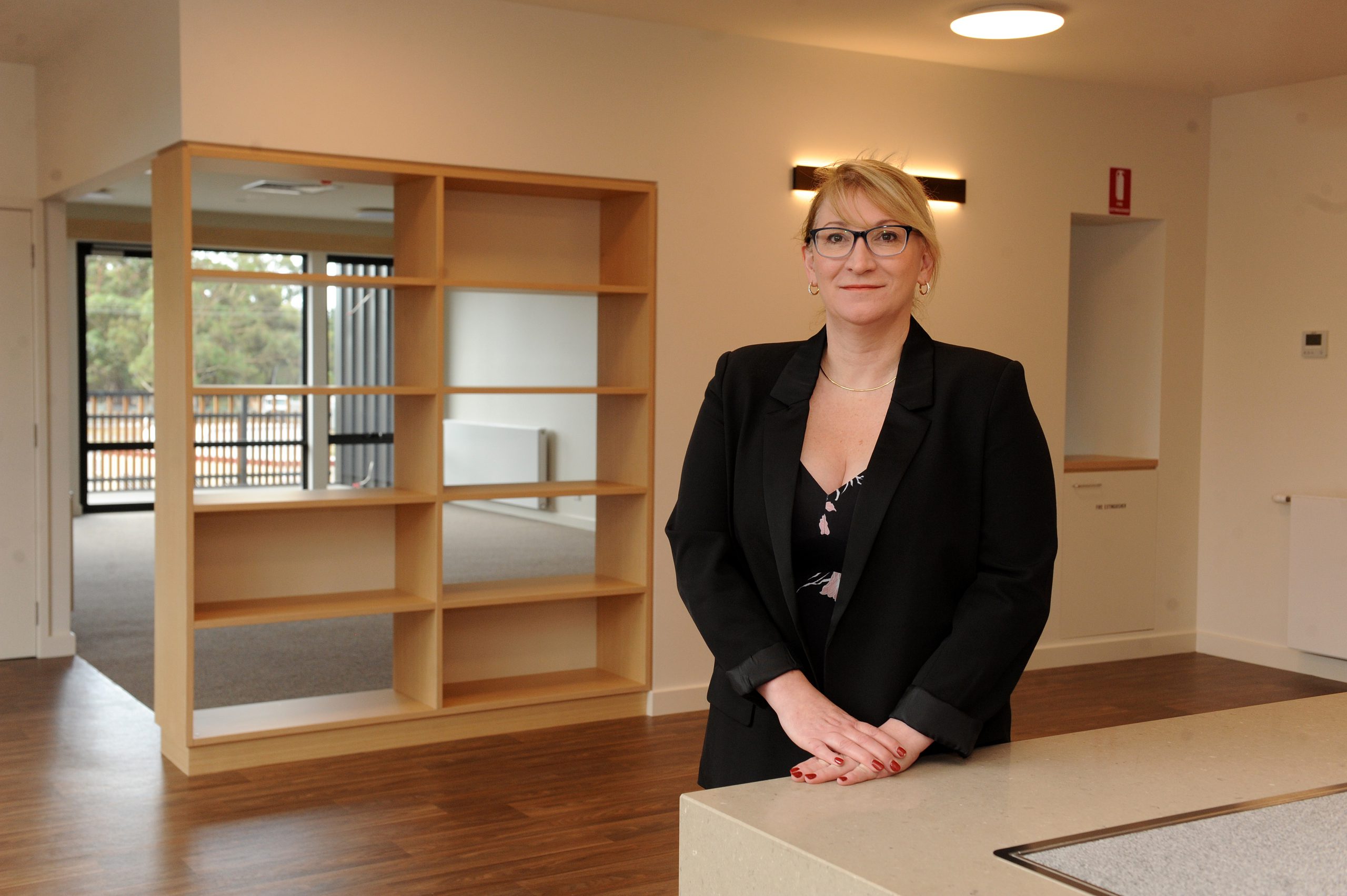 Anne Simmons
Churchill will lose its only nursing home as operator Benetas plans to relocate its residents from Hazelwood House to Traralgon.
The facility's 37 residents were notified last week they would be transferred to Dalkeith Hostel in November 2019 which Benetas says will offer them a "higher quality of care".
Because of the Churchill community's original role in fundraising for a nursing home in town, some are reportedly "horrified" and in disbelief of the news it will close.
The Lions Club of Churchill instigated a committee in the early 1990s that a former member, Reg Grisotto, said helped fundraise and attract grants for more than $1 million for its construction.
"There was nowhere for the elderly to go locally as a nursing home," Mr Grisotto said.
"When we built it, it was there for the community. It wasn't to be a money-making concern."
When the committee could not find the money to furnish the house, they handed it over to Grace Bruce Homes, which later amalgamated with Benetas, another former committee member said.
"I know what I gave and other committee members gave … but the people of Churchill contributed to that place and it makes my blood boil that it can just be shut down, just like that," Kevin Foote said.
The now-folded Lioness Club of Churchill planted and maintained the rose garden at Hazelwood House.
Merrilyn Grisotto, who is a former Lioness and knows of two ex-members who still tend to the garden today, said its closure was "tragic".
"We were extremely disappointed when it had to be handed over to Dalkeith and I feel from then on is when it started to go downhill [at Hazelwood House]," Ms Grisotto said.
Benetas general manager residential services and quality and compliance Paula Trood said the company had not taken the decision to relocate its residents lightly.
"Given the model of care that will be provided at Dalkeith, we felt that in time, it would impact Hazelwood House to the degree of not being viable in the long term," Ms Trood said.
Residents were notified last week about the move to the Traralgon facility which is undergoing expansion to offer a "state-of-the-art apartment based model of care".
Ms Trood said Benetas was determined to ensure a "seamless" transition.
"Benetas will fully support the move, physically and financially, with pastoral support available to residents and families as required," Ms Trood said.
No decision had been made on the future of the Churchill building, Ms Trood said.
"Benetas understands the strong connection the local Churchill community has with Hazelwood House and is open to exploring all options for its use once the residents relocate," she said.
Member for Morwell Russell Northe said Hazelwood House's closure was "a bitter pill" to many locals.
"Benetas have made a decision in what they believe is the best for their residents … but nonetheless it leaves the Churchill township without an aged care facility and it will make it more difficult for Churchill residents to visit their loved ones in a town 20 minutes away," Mr Northe said.
Federal member for Gippsland Darren Chester said the immediate priority was to ensure the residents could continue to be cared for to the highest standards during and after the transition.
Mr Chester said he would support any new projects the community or Latrobe City Council put forward to help grow Churchill.